Meet the acai berry.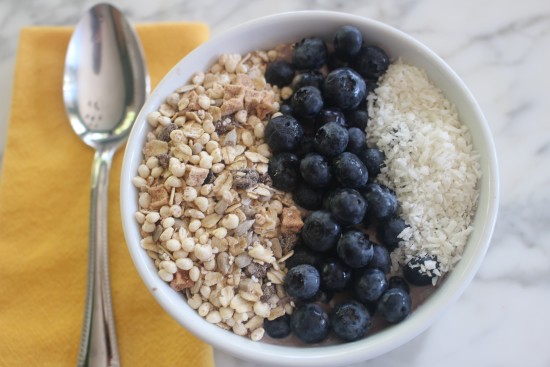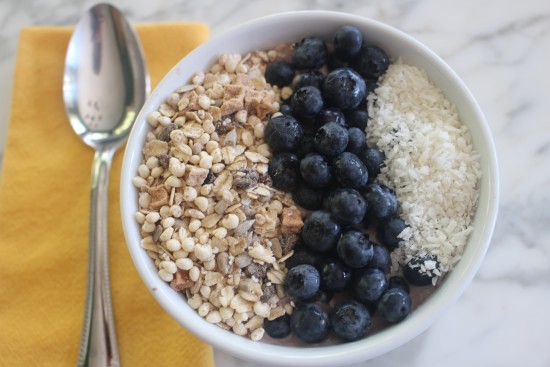 It's Brazil's secret weapon of fat destruction.
The famed açai fruit is gaining popularity again, several years after its initial entry into the eye of the health conscious general public. Like all superfoods, there is controversy regarding the popular way in which the açai berry is consumed. While the raw berry's health benefits are vast – most notably for heart health, cancer prevention, and aiding weight loss – when ordered in most restaurants the excessive calorie count and sugar overload cause the nutritional value of the berry to be negated. Making your own açai bowls at home is the best way to control calories and sugar levels to reap the full benefits of the fruit.
Though açai has been trending internationally as a smoothie bowl, I have chosen to put my own spin on it, by blending it with Greek yogurt for a high protein infusion.
Açai berrys are available in a wide variety in many local supermarkets, usually packaged in boxes in the refrigerated fruits section. You can choose to use açai puree or the whole fruit; the form your açai is in does not matter.

The recipe is fairly simple. The only step that requires extra attention on your part is the blending of the greek yogurt and açai. It is crucial that the two ingredients are blended to a smoothie-like consistency that is not too watery. If you find that the mix is too runny, add more yogurt!
After blending the yogurt and açai to the perfect consistency, all you need to do is pour the combination into a bowl and sprinkle on your favorite toppings. My ultimate combination is muesli, blueberries and coconut shavings, but you can add anything from whole açai berries to cereal for a healthy breakfast alternative to sugar-packed store bought açai bowls.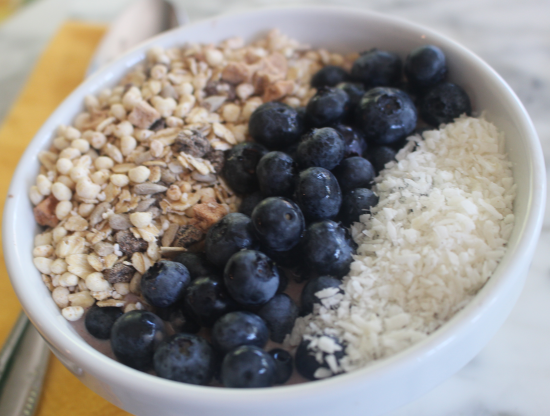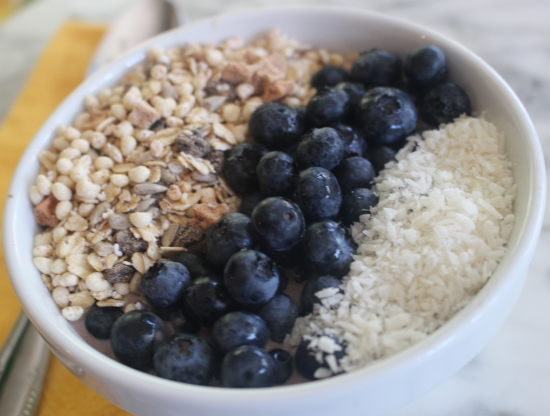 Açai Yogurt Bowl
A new spin on the trendy açai berry bowls.
Ingredients
12 ounces 0% Greek yogurt
100 grams frozen açai berries
½ banana
5 drops liquid stevia
4 ice cubes
½ cup of favorite granola or muesli (We use our perfect granola recipe. Plus it's low carb!)
6 ounces blueberries
2 tablespoons reduced fat unsweetened coconut
Instructions
Defrost the acai berries and place in blender. Add banana, stevia, ice and yogurt and blend completely, being careful not to over-process.
Put the acai mixture into two or three bowls and garnish evenly with granola, blueberries, and coconut. Voila!
Nutrition Information
Serving size:
1 bowl
Calories:
210