I'm really trying to keep summer alive here.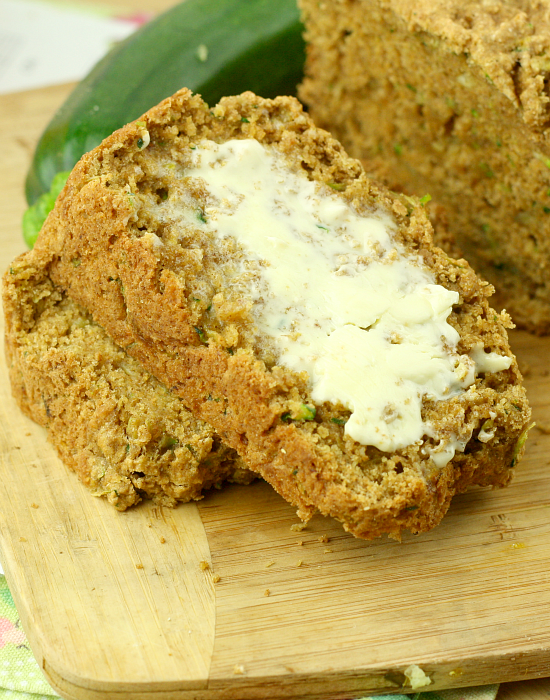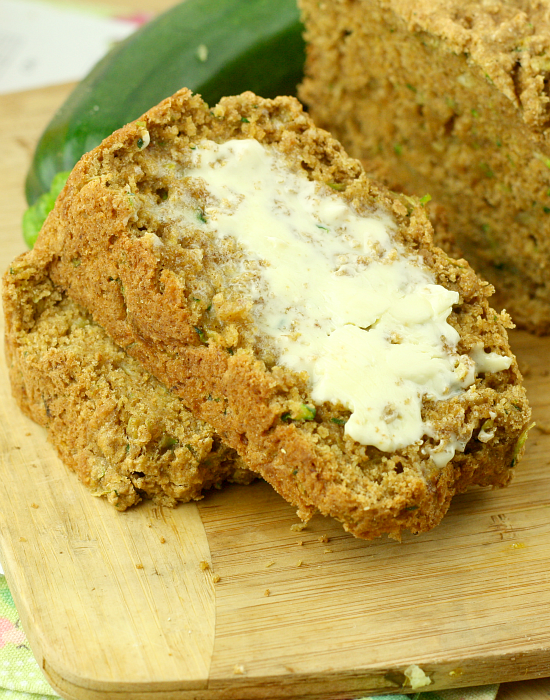 I might be in denial. That's fine. I have the sweltering weather, the 12 pound crate of summer zucchini surplus, AND the actual calendar season on my side. Yup. I win. Take that, school!
So what if I still have to wake up at the crack of dawn and attend actual classes and learn things? Whatevs. We all know who's the real winner here.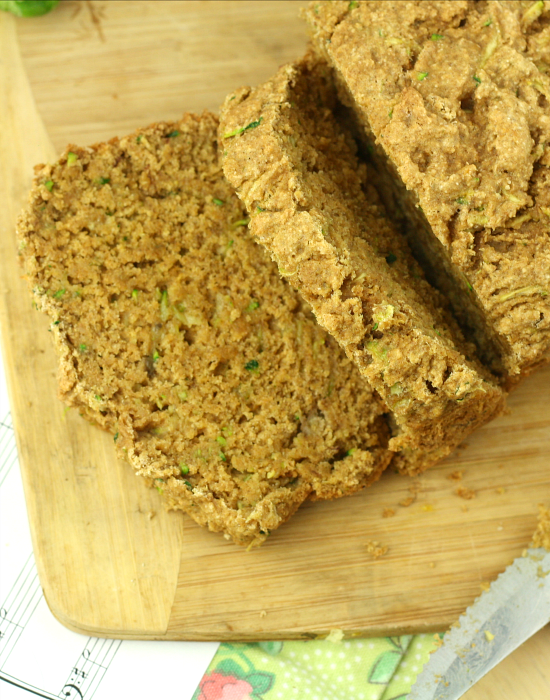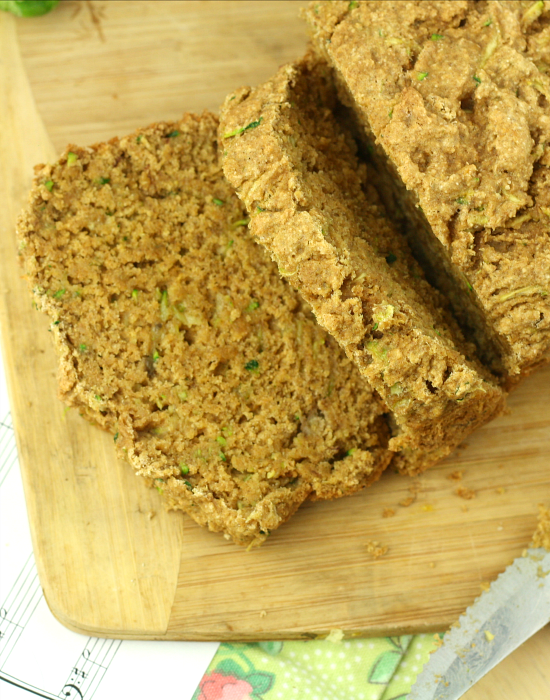 Stuff has been happening. Cool stuff. Between finishing my super secret blog summer project that I'm super psyched about (and not just because I've been watching Psych) and starting my sophomore year in high school (woo! not a fresh meat anymore!), I have been a busy girl. I won't ramble on for too long because I don't want to steal this zucchini bread's spotlight with my own personal achievements.
Just kidding! I totally do.
But!
I'll do it in Monday's post.
I'm practicing my
dramatic
poetic
spacing skills for English class.
Is it working? Of course it is. You're impressed. I can tell.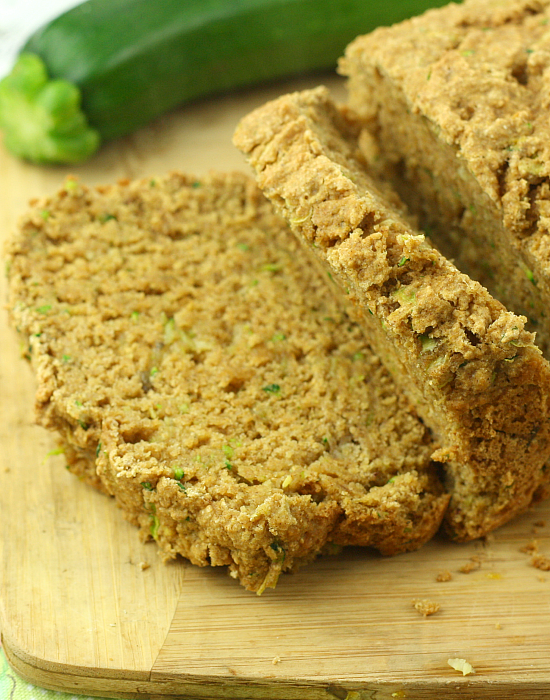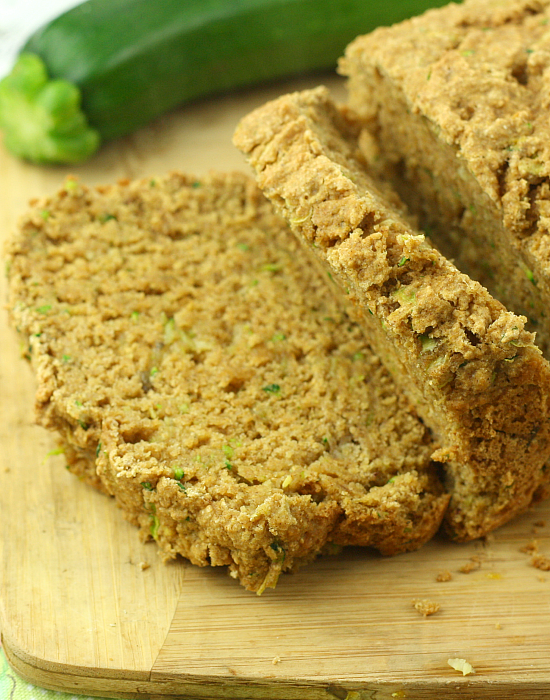 Because I love keeping you in the loop, I'll give you the heads up that you can expect 2-3 posts a week from me. And my super secret blog project? I'll give you a super secret sneak peak.
Behold my new baby: Foodie Forward. You guys have such inspiring stories, and I really want to help you start/grow your blog. I did my research, and most blog consultant-type people (most of whom don't know squat about food blogging), charge CRAZY prices. Like, LA real state crazy.
I have it set up so that you fill out a project planner to allow me to understand your unique vision and awesomeness, you book an appointment (yes, all online!), and then we become best friends and your blog becomes famous. I try to keep my prices as low as reasonably possible, but if you are financially unable or are a fellow teen foodie (living on allowance? I so get it), just shoot me an email and we'll work something out.
Oh! Right! Zucchini bread! The food! On this food blog! Exclamation points!
First you're going to grate some zucchini. If you want to keep all ten of your fingers intact, I recommend doing this carefully. That would be… grate! Buh-doo-choo.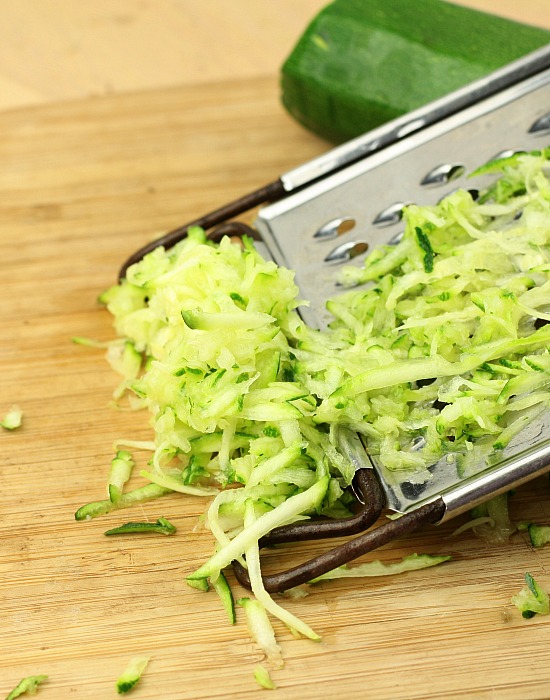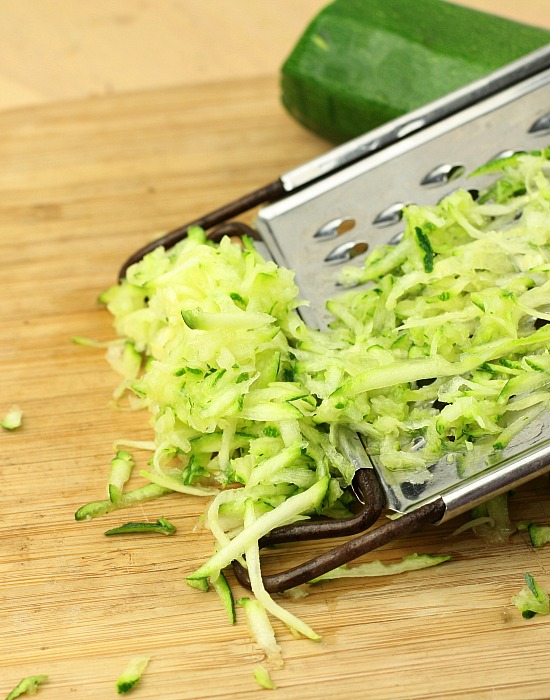 Next you're going to make a batter. Then you're going to sample the batter. Just try to make sure some makes it to the pan, mmk?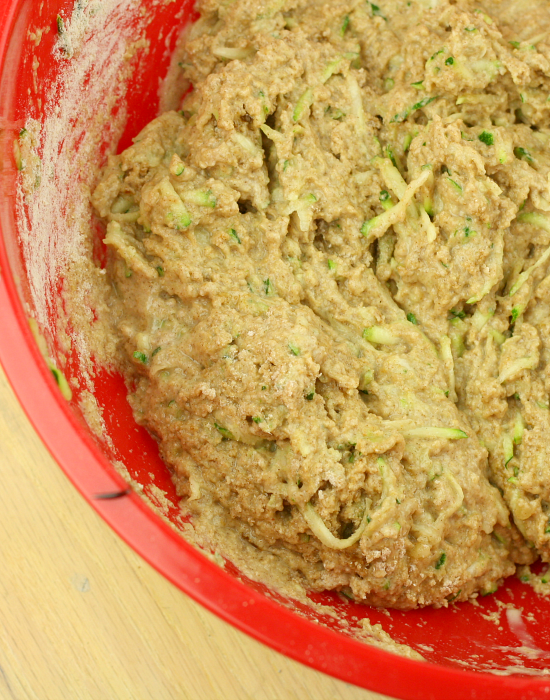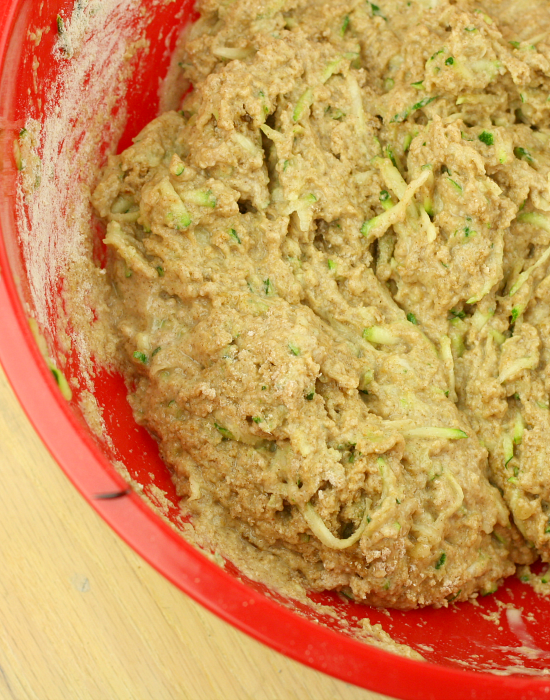 It made it. To the pan. I'm proud of you.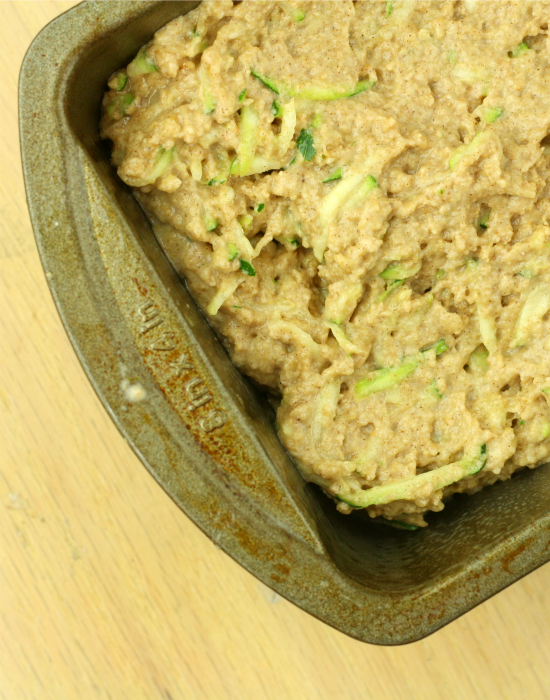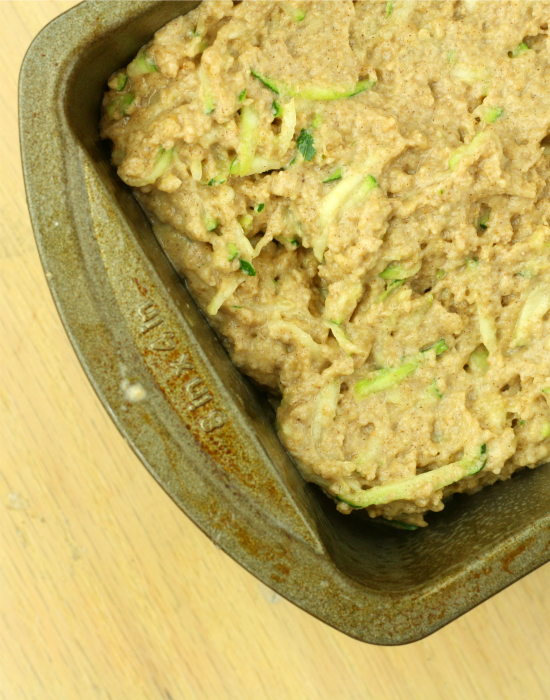 Now just throw it in the oven using your ten intact fingers, and  wash up some dishes while you wait. Or watch Psych. It's all good. (Remember, it's still summer!)
Happy Thursday in summer everyone!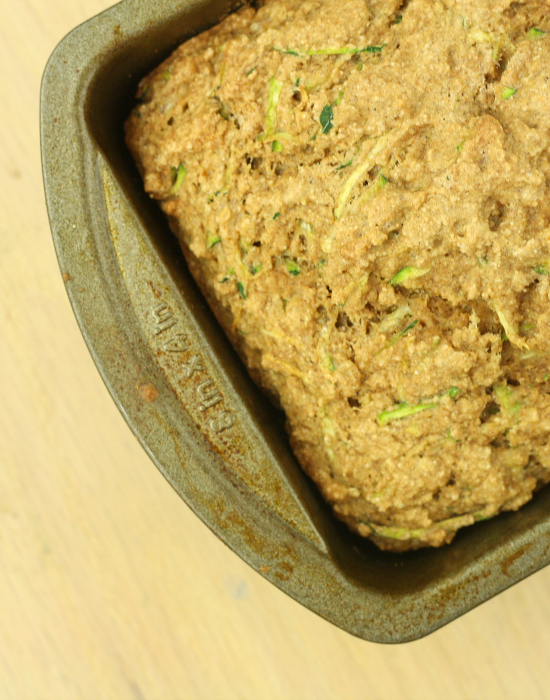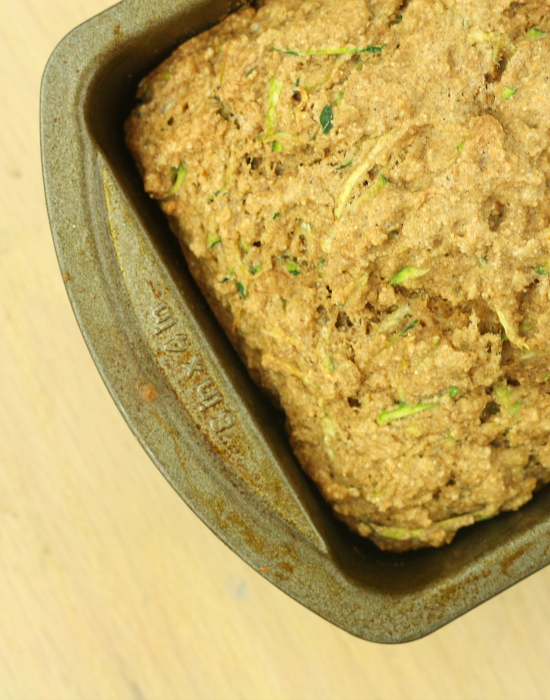 Dedicated with love to the tastemakers, Gingergirl, McKel, Sam, and Izzi. You ladies are the best. Your spotlight is coming!
Yield: 8 HUGE slices
The Best Healthy Zucchini Bread
10 minPrep Time:
40 minCook Time:
50 minTotal Time:
Ingredients
1 3/4 cup white whole wheat flour OR 1 1/4 cup almond meal plus 6 Tablespoons coconut flour
1/2 cup plus 2 Tablespoons erythritol OR cane sugar
1 teaspoon baking powder
1/2 teaspoon baking soda
1/2 teaspoon salt
2 teaspoons ground cinnamon
1/2 teaspoon ground nutmeg
3 eggs OR 1 ½ Tablespoons of Ener-g egg replacer stirred with 6 Tablespoons of water until thick
1/2 cup unsweetened applesauce or mashed banana
2 teaspoons vanilla extract
1 teaspoon molasses
1 1/2 cups grated zucchini
6 Tablespoons unsweetened almond milk for whole wheat version OR 4 Tablespoons unsweetened almond milk for almond meal/coconut flour version
Instructions
Preheat oven to 350°F. Generously grease or nonstick spray an 8x4 loaf pan and set aside.
In a large bowl, stir together the flour, sugar or erythritol, baking powder, baking soda, salt, cinnamon, and nutmeg. Add in the eggs or egg replacer, applesauce or mashed banana, vanilla extract, molasses, and grated zucchini and stir until all the ingredients are just incorporated. Slowly add in the almond milk, stopping when the batter is reasonably thick (see photo above for reference) and completely uniform. Scrape the batter into the prepared loaf pan and bake in the oven at 350°F for about 40 minutes, or until a toothpick inserted in the center comes out clean. Let cool before cutting into slices. Devour.
Notes
Nutritional information calculated with white whole wheat flour, egg replacer, and erythritol.
7.8.1.2
289
https://www.foodiefiasco.com/healthy-zucchini-bread/
Nutrition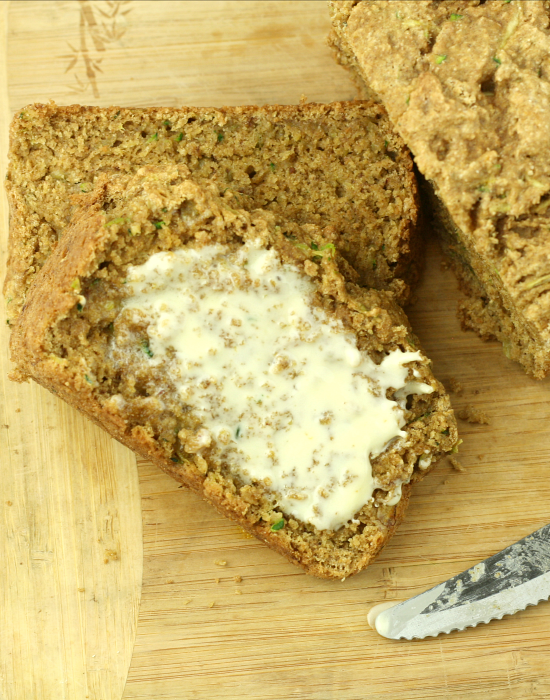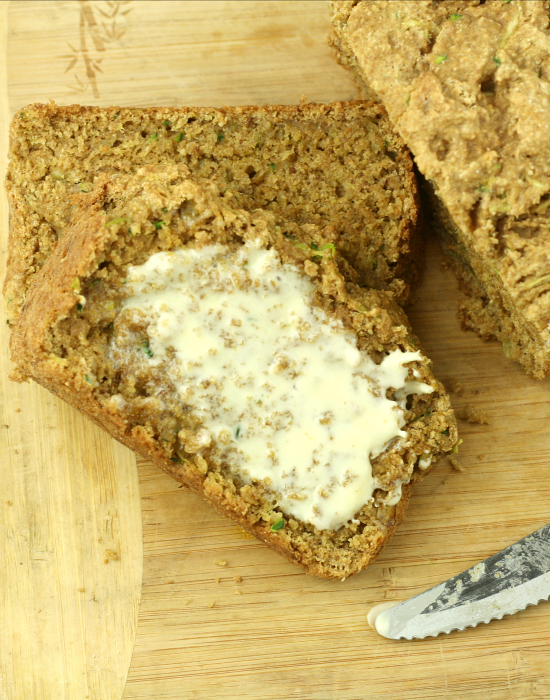 Are you a blogger/Do you want to start a blog? What do you think of blog consulting? Other than the fact that you love it, of course. 
If you want to be one of my homies and provide feedback, I can consult at a much lower rate. What do you think?