Whatever you're doing, just stop.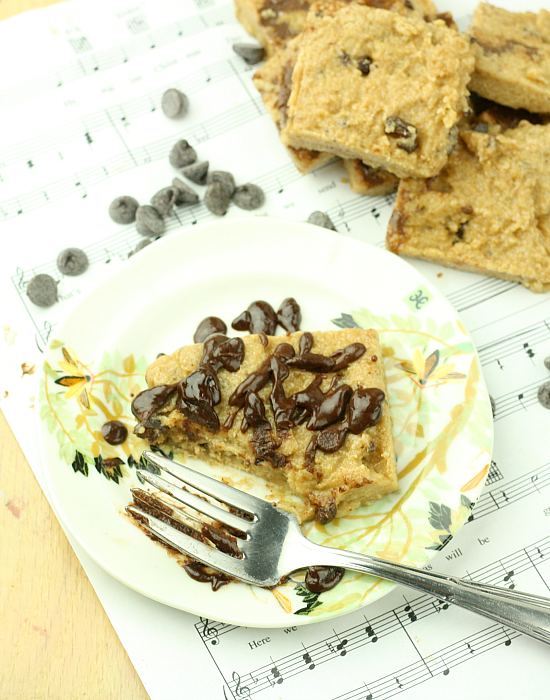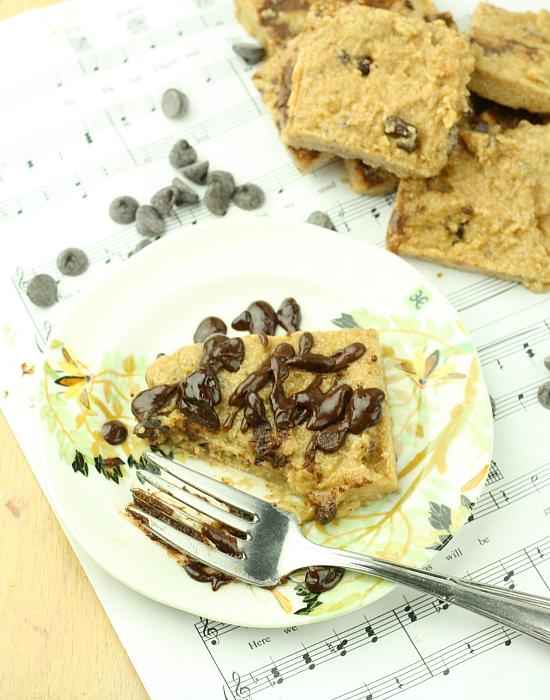 I want to be very clear about the following recipe, as it will change your life.  You will be making a large hunk of chocolate cookie dough (chill out Mom, there are no eggs) filled with chocolate that is then covered with more chocolate. And then your mind explodes.
It's pretty darn fantastic.
I am proud to state that, while making this recipe, I ate no fewer than three bars. Maybe more. Probably more. I wouldn't know because they have to effect on my waistline, so my skinny jeans don't know the difference.
Truth be told, I haven't been sporting my skinny jeans much lately. Being a globetrotter somehow creates this insatiable need to live in stretchy pants. I don't deny it. It's how we globetrotters roll.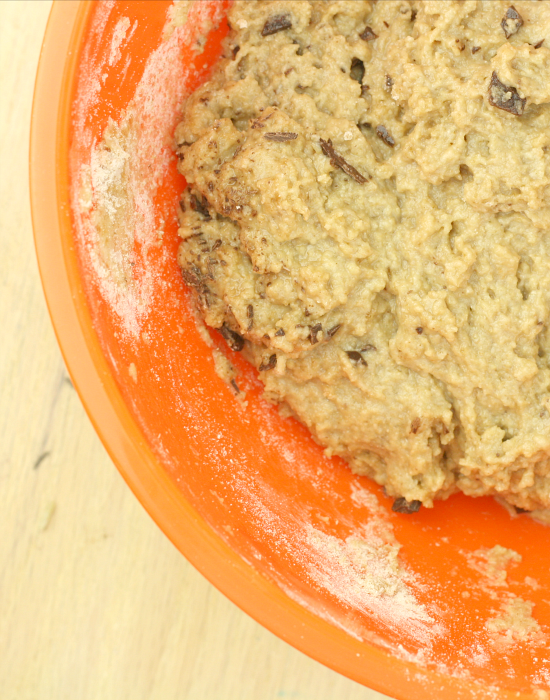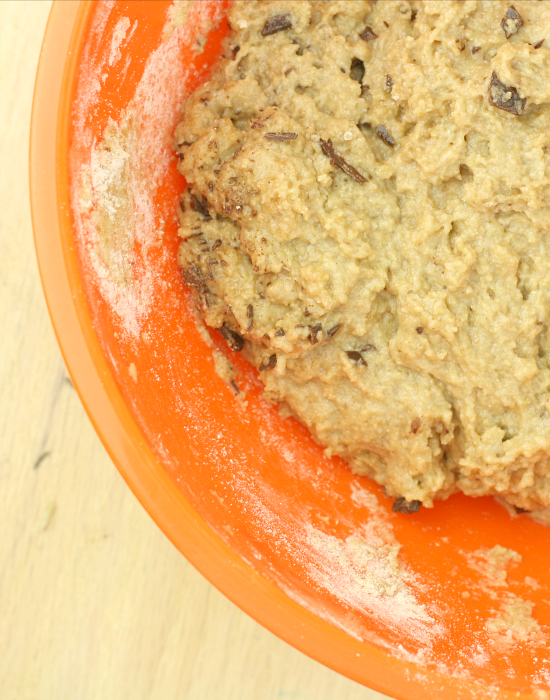 Just don't get me started on that flight! Let's just say there is some stiffness that even yoga can't solve. Ouch.
BUT it was all okay because I ran by chance into my super awesome school friend on the flight so we could be all globe-trotty together. Now without mentioning any names, I will say that one of us may have been th wimpier world traveller as the other was turning right around the next day and hopping on a flight to Bangkok (22 hours of unsolvable stiffness, mind you).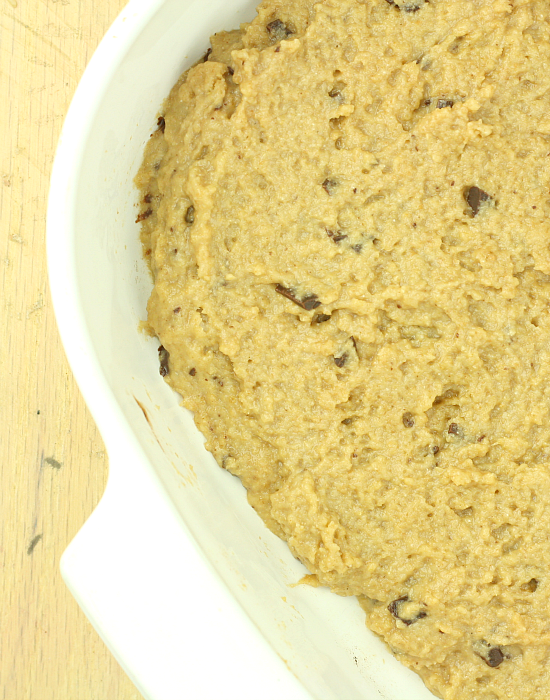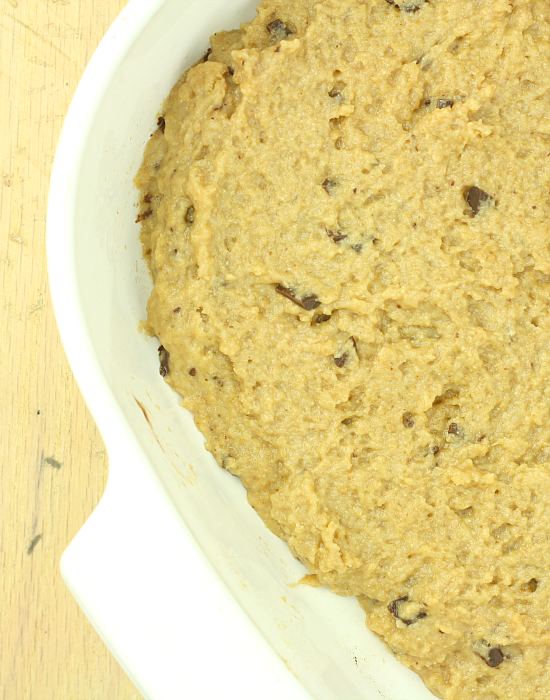 I gasped in horror. Okay, one name mentioned.
Once we were off the flight, I unashamedly dropped to my knees and declared my love for this great American nation and all its English-speaking frozen yogurt air-conditioned glory. Land of the free. Home of the brave. 'Merica.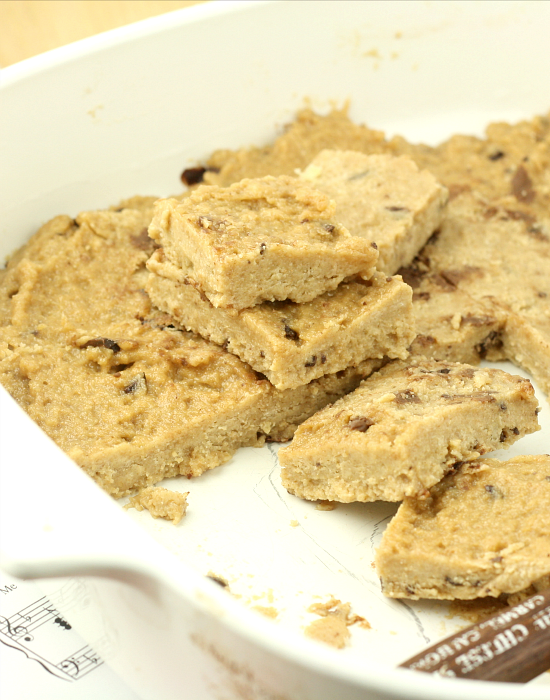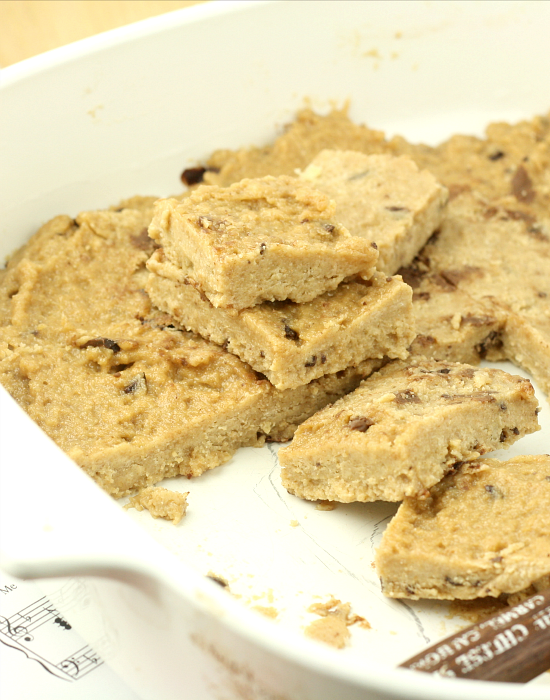 Upon arriving at this beautiful air-conditioned home in which I so happily reside, I sprinted to the freezer, clicked my boot-clad heel together in home loving homage (sorry, my red slippers were at the shop), and took a bite of this miraculous cookie dough. Aaah.
And all is right with world.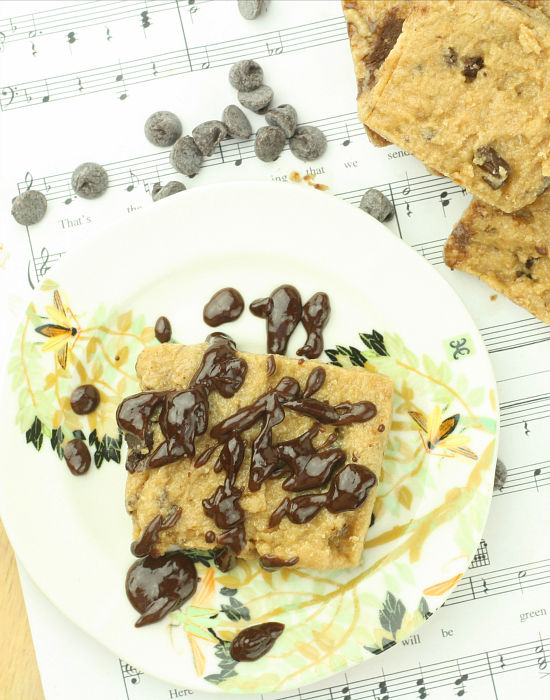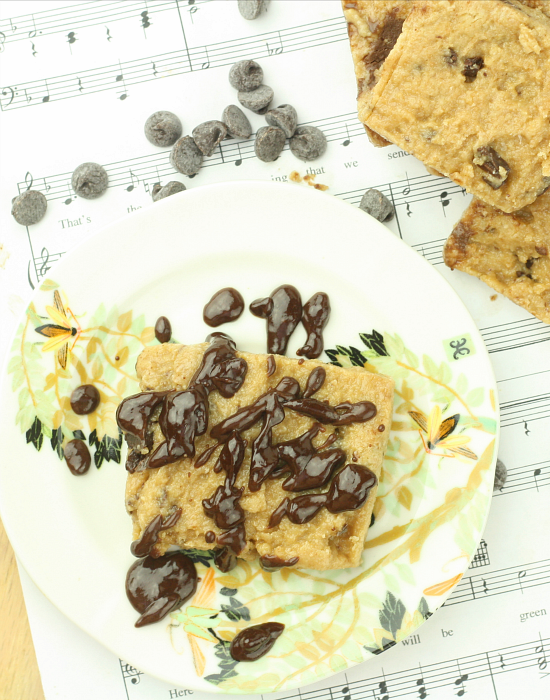 Please note: The following recipe is NOT gluten or grain free, so please click for the recipe that is.
Yield: 16 bars
Healthy Chocolate Cookie Dough Bars
10 minPrep Time:
1 minCook Time:
11 minTotal Time:
Ingredients
2 1/4 cup white whole wheat flour
1/2 teaspoon salt
1/3 cup cane sugar OR erythritol
1/3 cup brown sugar OR erythritol plus 1/4 teaspoon molasses
2 teaspoons vanilla extract
1 cup plus 1/4 cup unsweetened almond milk, divided
1 1/2 ounces dark chocolate, chopped and divided
Instructions
In a large bowl, combine the white whole wheat flour, salt, cane sugar or erythritol, brown sugar or erythritol plus molasses until uniform. Add in the vanilla extract and 1 cup almond milk, 1/4 cup at a time, until the desired cookie dough consistency is reached. Stir in 1/2 ounces the chopped dark chocolate until incorporated. Spread the mixture into an 8x8 baking dish and freeze until solid, about 2 hours.
Meanwhile, combine the remaining 1 ounce chopped dark chocolate and 1/4 cup almond milk in a small microwave safe bowl. Microwave for 45 seconds to a minute and stir. If the mixture is too thin, microwave for another 15 seconds. Let chill until ready to use.
Once solid, fetch the cookie dough from the freezer and cut into 16 bars. Take out the chocolate mixture and drizzle over the bars as neatly as possible. Don't worry; it's chocolate and cookie dough. It will taste good regardless. Return to the freezer and until frozen and set. Transfer to a zip lock bag for long-term storage where the bars should keep for about a month. Devour.
Notes
Remember, this version is NOT gluten free, grain free, or paleo. See above for a link to the version that is.
You may substitute your milk of choice for the unsweetened almond milk.
Nutritional information calculated erythritol.
7.8.1.2
282
https://www.foodiefiasco.com/healthy-chocolate-cookie-dough-bars/
Nutrition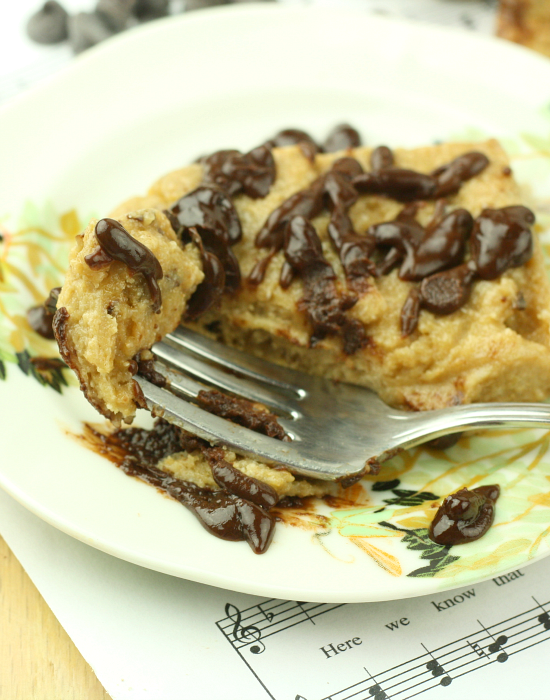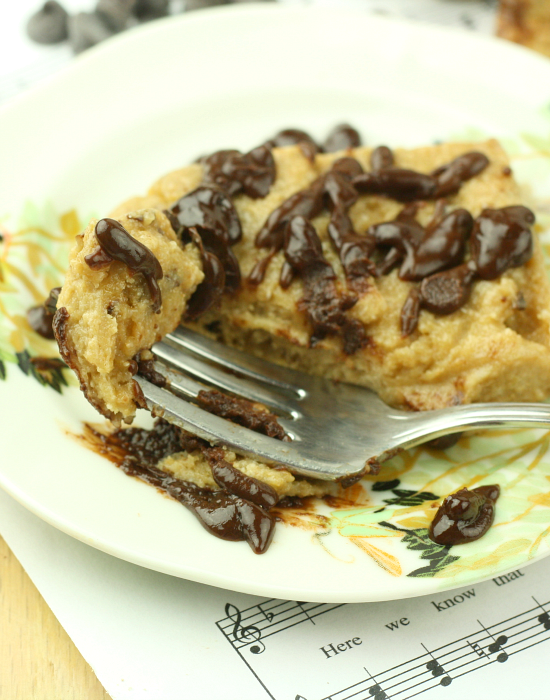 What's your cookie dough story? When did you fall in love with it? Has that not happened yet? Good thing you found these chocolate cookie dough bars. It's gonna happen.
Cookie dough stories are like noses. Everyone has one.