Man, have i been lazyyyyyyyyy.
I have been taking pics, though, so I am going to catch up. Right now.
Opera camp is so fun and its been interesting to me (and my campmates) to pachk these varied lunches. I have been baking almost everyday to bring treats to people. Kids are good taste testers. Normally, I might actually have to pay for this kind of focus group!
Some recipes were winners, and others were, well, not.
Although, in my new wannabe vegan-ness, most of the winner recipes are vegan friendly. Don't you worry, I'm getting there. 🙂
Day 3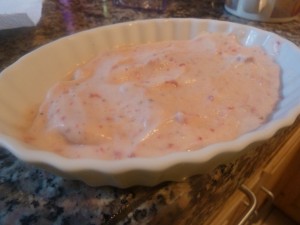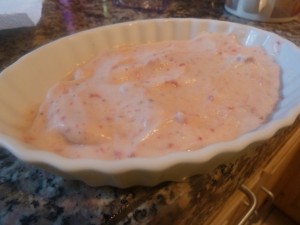 Banana strawberry fro yo! If you want to make your own (you know you do,) keep scrolling. It's here.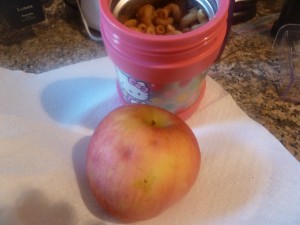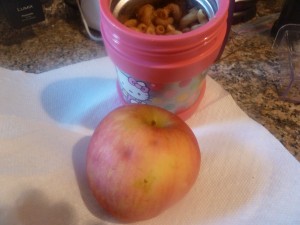 And for lunch, I packed myself a bruised and beat up apple and some leftover peanut macaroni in my snazzy Hello Kitty thermos from fourth grade. Aren't I classy?
I'm still thinking I should make that peanut butter macaroni one more time before I post it again. It's a spin off of the classic Asian peanut noodles. Do you think I should post the recipe sooner? Let me know!
Day 4
Banana Soft Serve
Adapted from Choosing Raw
Ingredients
A banana
additional fruit (optional)
Break banana into hunks and freeze until firm. I do it in the night so it can be ready in the morning.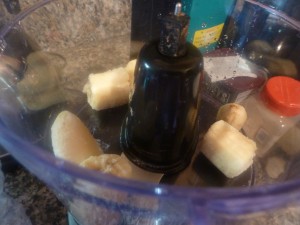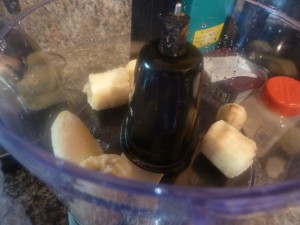 Toss it in a food processor and process until it looks like the picture below.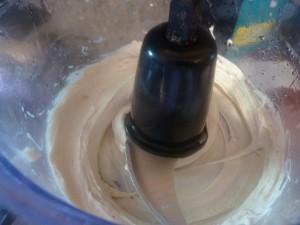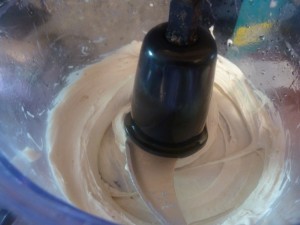 If you want to add different fruits, now would be the time to do that. (Frozen is best, but fresh works just fine as long as you don't use too much and are willing to pop the fro yo back in the freezer for a bit if it gets too soft.) Scrape it out and eat!
So for breakfast, I had some of that, and this: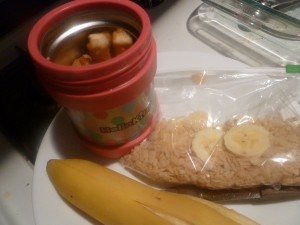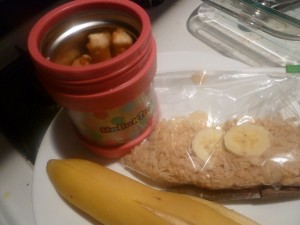 Some leftover beer battered tofu in my grade school thermos, and some crisp rice cereal w/ sliced bananas. (Isn't having a half of banana in the fridge great?)
Day 5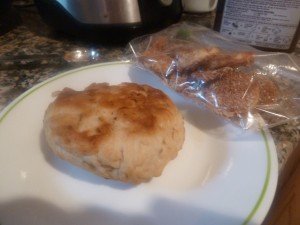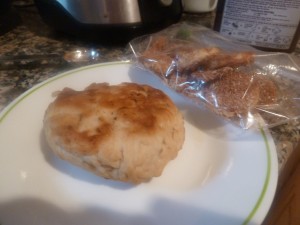 Lunch: Leftover feta-stuffed turkey burger with bananas sliced and coated with cocoa and coconut. I read about that on Eating Well, and I though it would be a good way of getting in a banana without breaking the rules, but by the time lunch rolled around, it was just chocolaty banana mush w/ coconut. Ew.
Luckily I was able to hoodwink my way into the cafeteria and by myself an apple. I know I already had one for lunch already, but this one was a different kind of apple. That counts as different, right?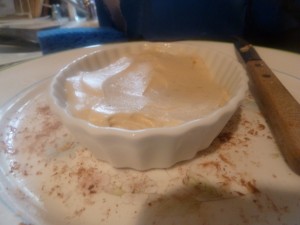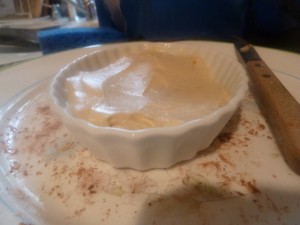 Breakfast:  (Yeah, I'm changing up the order of meals. Why? I live on the edge.) *Laughs hysterically after failing to keep straight face* I consumed yummy plain banana soft serve.
Day 6
Breakfast: Blueberry banana soft serve in a cup. 😉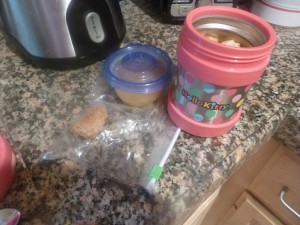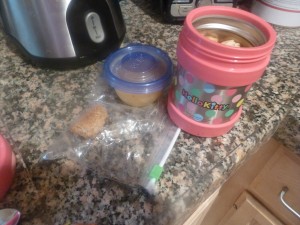 Lunch: Thumbs-up leftover turkey mac and cheese with applesauce+maple syrup and a butterscotch bar. (Recipe coming soon. TIME TO GET EXCITED! Sorry to sound pushy, but those bars are so worth getting excited over.)
Yay! I'm kinda caught up! I have many, many recipes to post though, so I'm gonna try to get on that.
Enjoy!
-Kelly M.