Ha! I finally got biscotti out of that banana bread! Bask in the glory.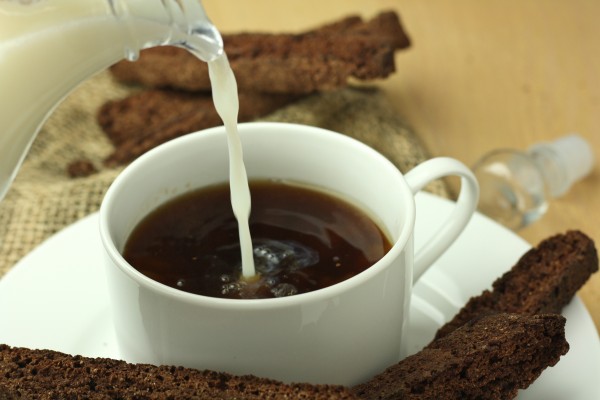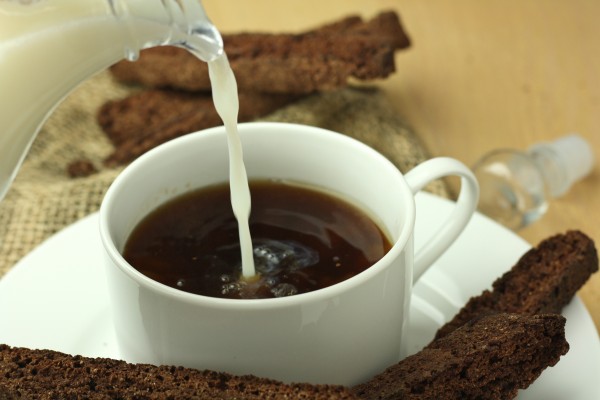 I'm going to be brief because I've had a rather lousy (for lack of a better word) past few days and all I want to do is eat and hibernate. If you see me in real life and I look like I've been hit by a bus, then, well… yeah. They say you look how you feel. And right now I feel much too bus-victim-like to try to attempt biscotti-related humor.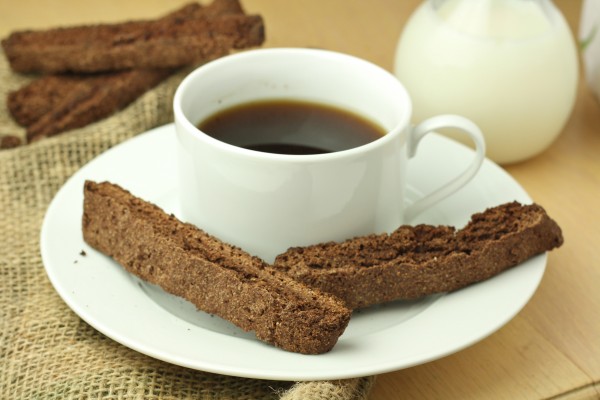 Unfortunately, much to the chagrin of every teenager alive, responsibilities do not simply go away because you ask. Even if you ask politely. You still need to accomplish what you need to accomplish, and no amount of polite requests to inanimate concepts or head to desk banging will stop that. Sorry.
So here I am, albeit a few days late, on your doorstep with a heartfelt apology, an equally if not more so heartfelt sob story, and a tray of cookies. Because I would really love to sit on your kitchen floor and eat cookies with you right now. (Do you have ice cream? Ice cream makes it better too.)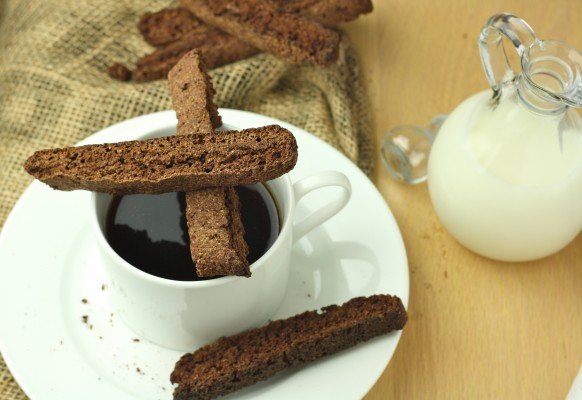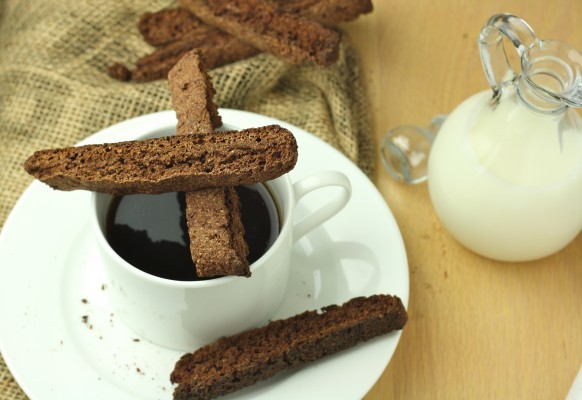 I unashamedly bake my feelings. Sometimes I let my gorgeous green apple Kitchenaid mixer (green apple color, not flavor) collect dusk while I channel my aggressions into elbow grease for healthy chocolate biscotti batter. It's constructive and it's delicious and nobody better argue with me because I have a wooden spoon from Couture de Target and I am not afraid to use it.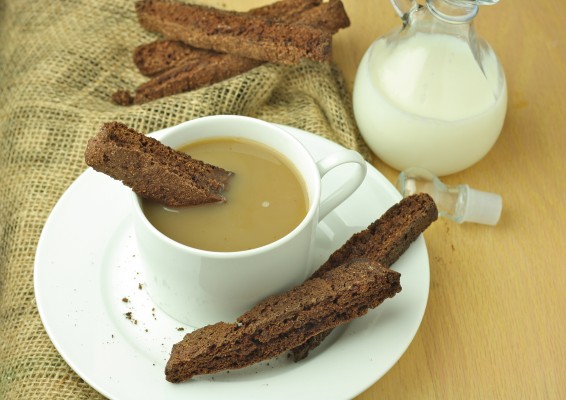 Heaven help me. I sincerely apologize for the spoon threat I just made. Please enjoy my enjoyment with photogenic cookies while I work on that hibernation and look up the psychology of spoon threats on Wikipedia.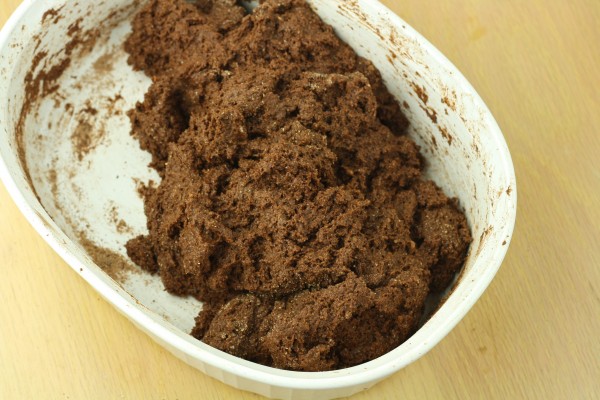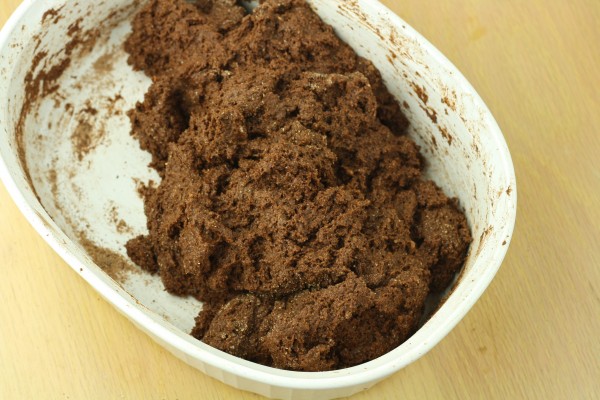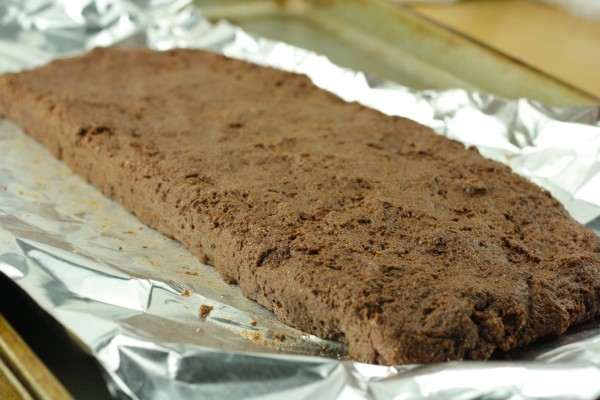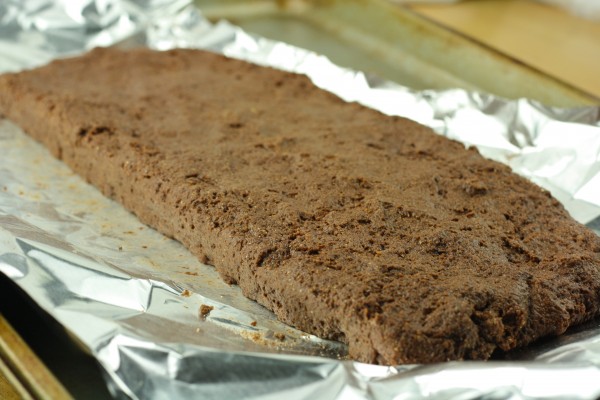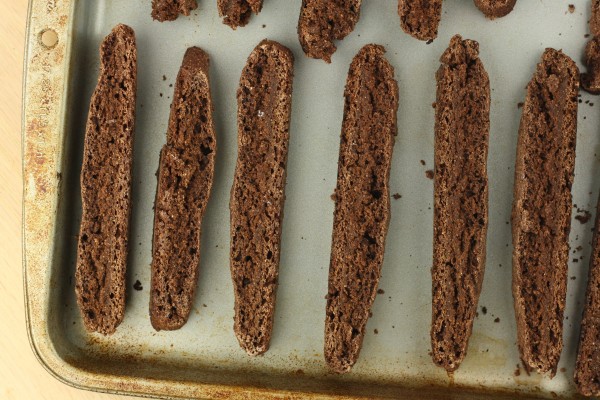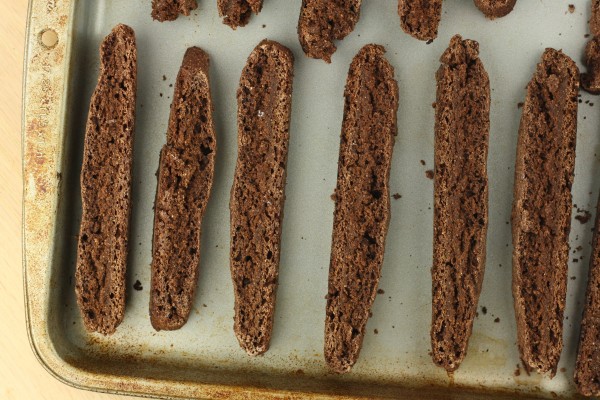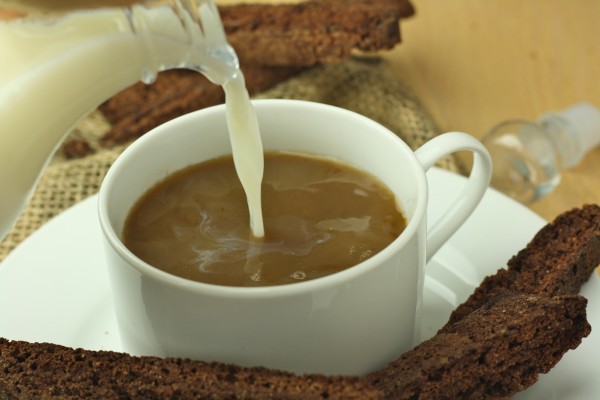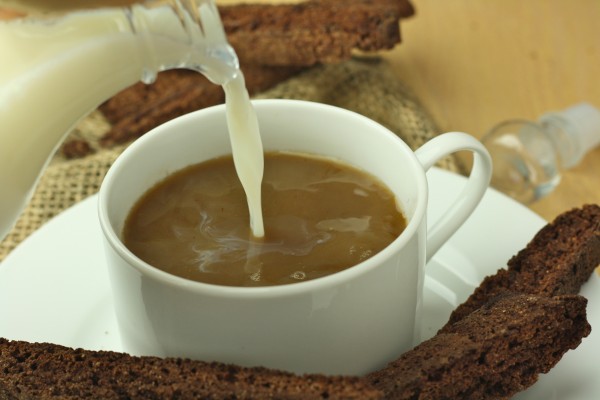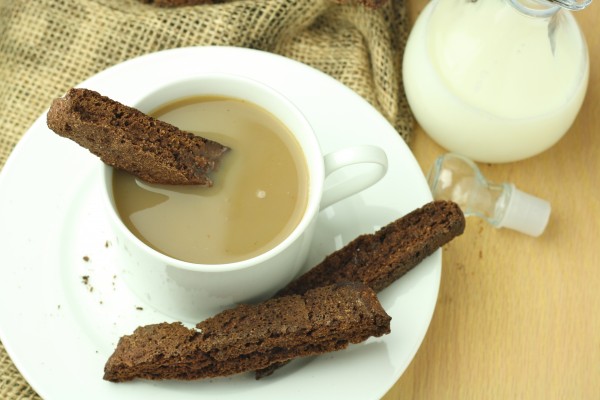 Dedicated with love to my dear, dear friend, Carolina. She has just received some very good news, and honey, I am so gosh darn happy for you. You asked for this recipe, and I hope you enjoy it. P.S. Luna bars are on my To-Make List now. I love you, girl!
Yield: 22 biscotti
My Favorite Healthy Chocolate Biscotti (Paleo/Low Carb/Vegan/Gluten Free)
10 minPrep Time:
30 minCook Time:
40 minTotal Time:
Ingredients
· 1-2/3 cup white whole wheat flour OR almond meal
· 1/2 cup unsweetened cocoa powder
· 1-1/2 tsp baking powder
· ¼ teaspoon salt
· 3/4 cup erythritol OR cane sugar
4 beaten eggs OR 2 Tablespoons Ener-g Egg replacer plus ½ cup water, mixed until thick
2 teaspoons vanilla extract
½ cup unsweetened applesauce
Instructions
Preheat oven to 375°F. Line a baking sheet with parchment paper, aluminum foil, or a silicone mat and set aside.
In a large bowl, combine flour, unsweetened cocoa powder, salt, and erythritol or cane sugar. Add in eggs, vanilla extract, and applesauce and stir until completely combined and the batter is thick and uniform. This may take a few minutes, so be patient and gentle, as you do not want to over-stir the batter. If the batter is too dry, add in more applesauce one tablespoon at a time.
Scrape the batter onto prepared baking sheet and, after wetting your hands slightly, form it into a long log, approximately 22 inches long, 4 ½ inches wide, and ¾ inch tall. (See post body for picture.) Bake in the oven at 375°F for about 25-30 minutes, or until it's slightly browned around the edges and firm to the touch.
Let cool for about 10 minutes, and use a sharp knife to gently cut the loaf into ½ inch slices. I made 22 biscotti from this recipe. Lay the biscotti evenly on the baking sheet. Bake in the oven once more at 375°F for approximately 3-4 minutes on each side. Let cool completely until firm. Brew up some coffee and devour.
Notes
Please use 1-2/3 cup white whole wheat OR almond meal. I assume regular all purpose flour or whole wheat flour could be substituted if need be.
To keep this recipe paleo, use almond meal, erythritol, and paleo-friendly baking powder.
Nutritional information is calculated with white whole wheat flour, Hershey's unsweetened cocoa powder, erythritol, and egg replacer.
7.8.1.2
233
https://www.foodiefiasco.com/my-favorite-healthy-chocolate-biscotti-paleolow-carbvegangluten-free/
Nutrition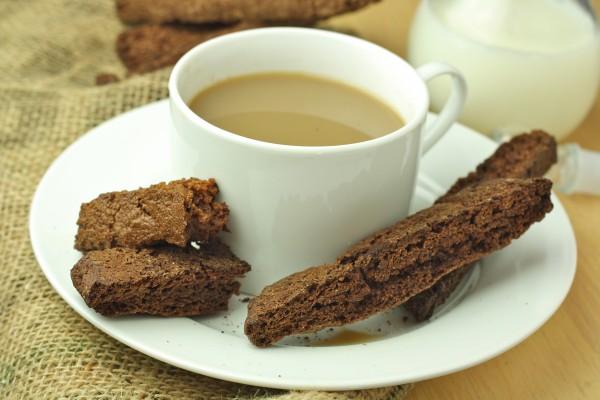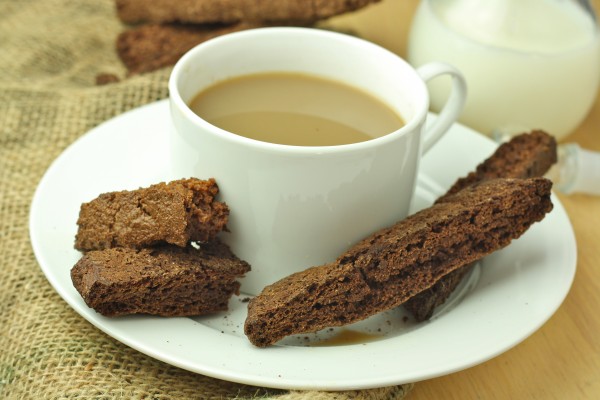 What do you do when you have bad days?
I know it can seem ideal to just pretend like they don't happen, but in all honestly, they do. They're there. They happen. We just need to show them who's in charge! (We are. Our bad days don't own us! God is looking out after us all.) I would love to hear your take.