These Larabars could not have come at a better time.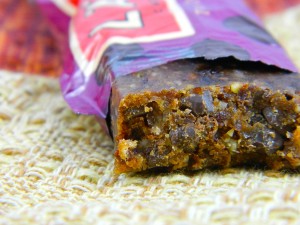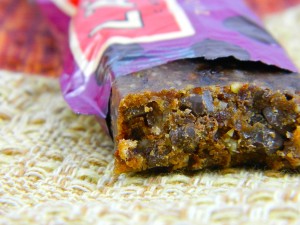 Is anyone else crushed at The Next Iron Chef results? No?
I'm the only one that obsesively stalks caually watches that show?
So no else sulked for three days after they kicked Alex Guarnashelli out?  (Frankly, I just need a girl to win. Really, only one girl in kitchen stadium! What's the deal with that, Food Network?)
Wait, you didn't know it was on? You didn't know that show was even playing?
You're not a big dork like me?
Fine.
Well if you were a dork, you'd be pretty upset right now.Why? Geoffrey one. And no, he's not a girl.
So when an adorable package of Larabars arrives on your doorstep, you're more than happy to eat one five.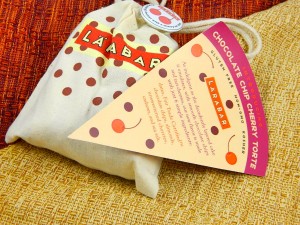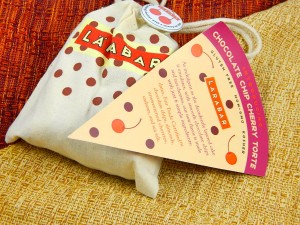 Especially when it's their new Chocolate Chip Cherry Torte flavor. With all those scrumptious bits of chocolate, that lovely cherry flavor, and a spot on chew, I couldn't ask for anything better to wallow in.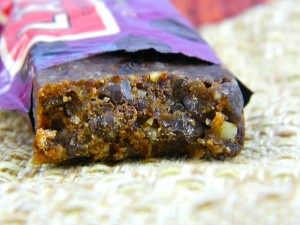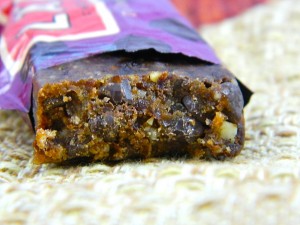 So… you want some?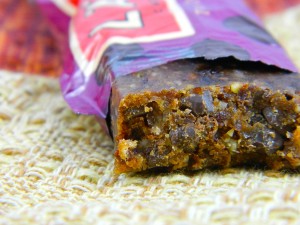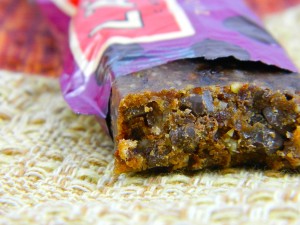 Of course you do.
To enter to win 4 full-sized Chocolate Chip Cherry Torte bars, just leave a comment telling me what you wallow in.
Pints of ice cream, jars of cookies, bags of Larabars? I want to know!
Good luck!
Enjoy!
-Kelly M.