This is about the coolest thing ever. The ultimate breakfast ready in an instant?!? Naturally I topped mine with peanut butter.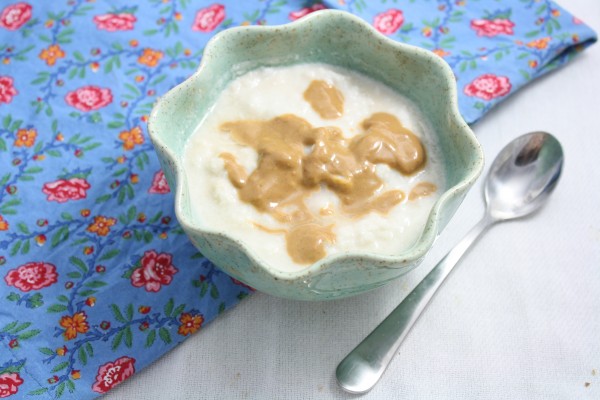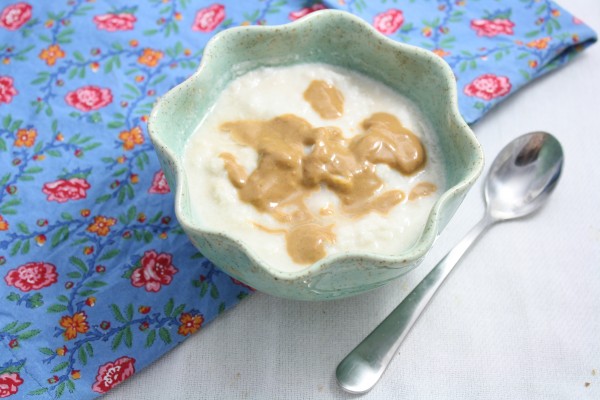 Hypothetical scenario: You were up until the crack of 3am studying for the test you completely forgot about/remembered but purposefully put off preparing for. Hypothetically.
So then that darn alarm clock just didn't go off (because there's no way anyone pressed that snooze button or anything) and you're running around like the super organized whirlwind you are. You agreed to show up early to class to take a test (while clearly under the influence of a post-caffeine chug high) and you begin to prioritize.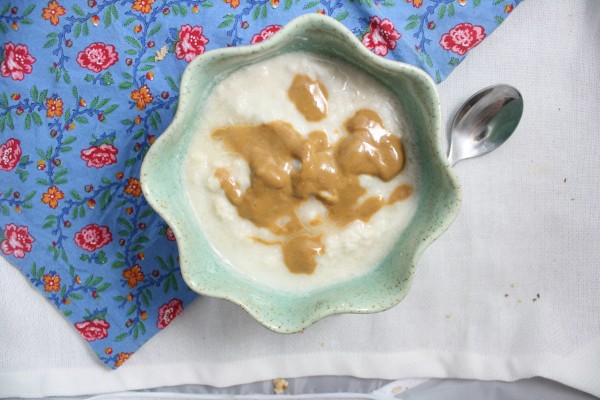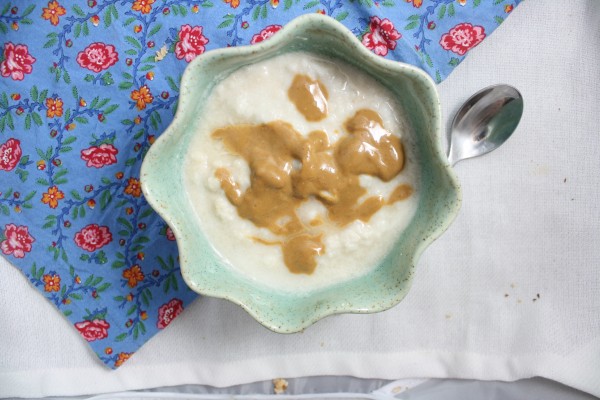 Things That Must Be Accomplished
0. DRINK CAFFEINE. A lot of it. Deal with the crash later, just remember to not agree to take a test really early in the morning during the crash. Take it from me.
1. Get to school. Take test. Do not flunk test.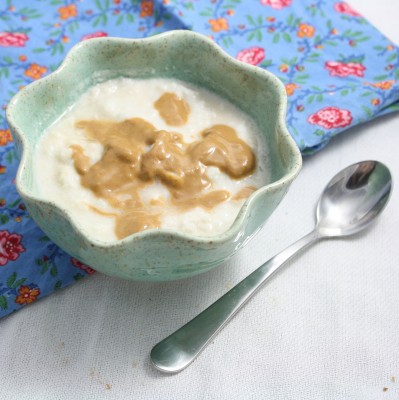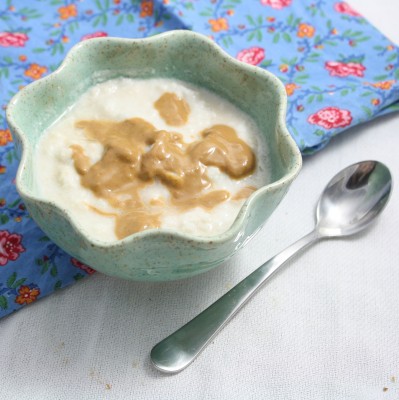 2. Look around incessantly for a battery for your dying electric toothbrush to put of looking at your notes for said test.
3. Look somewhat presentable to the general populace.
4. Possibly attempt a hairdo.
5. Realize you can't do number 4  if you have any prayer of fulfilling number 3.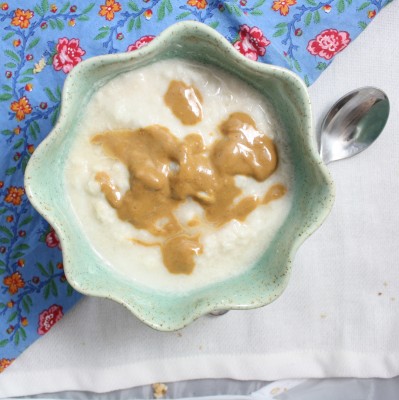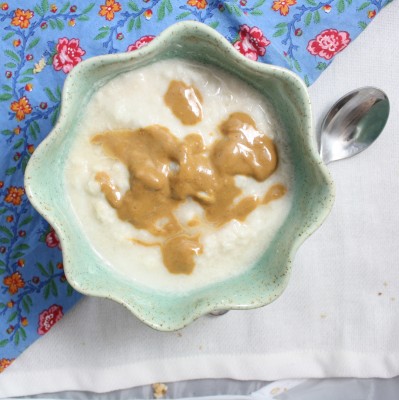 6. Other important stuff you don't remember.
7. More important stuff. (Maybe bring some books to school? Hmm.)
8. Realize 6 and 7 are futile until caffeine sets in.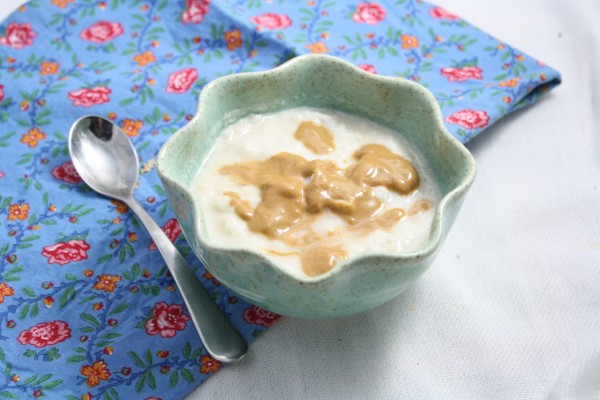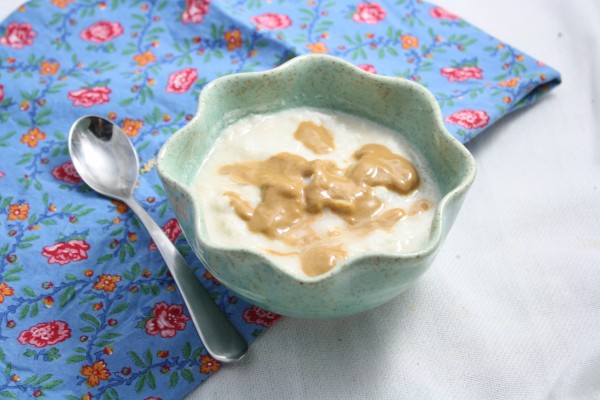 Notice how breakfast is not even on this list? Yeah. That really saying something considering how utterly dysfunctional I am without a breakfast of champions residing in my  belly.. So…what to do?
Take your beloved coconut "oatmeal," cook it in the microwave instead of the stove top and BAM. Insta-breakfast without the unpronounceable grossness.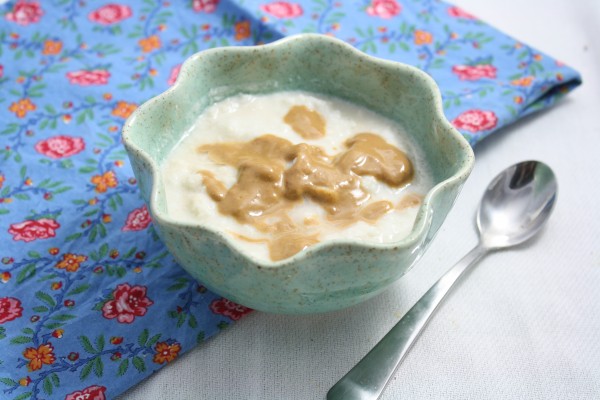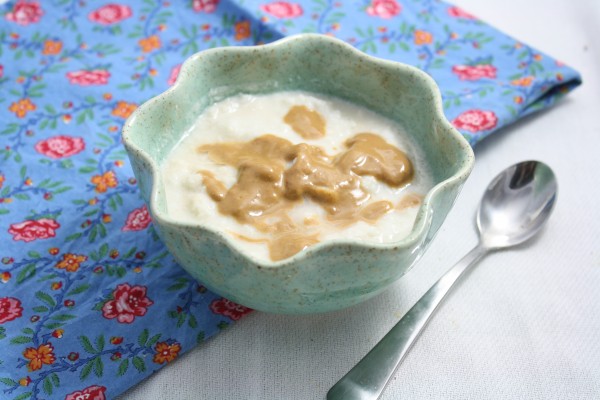 Cop out of a post? I don't think so! You get this recipe you're going to love love love and I get a few extra moments to study for that test I will not flunk.
Instant Coconut "Oatmeal" (Vegan, Gluten Free, Grain Free, Sugar Free, Low Carb, Low Calorie)
If you want to streamline the process even further, put all the dry ingredients into a ziplock baggie beforehand and add the wet ingredients and nuke when you're ready to eat! Feel free to stir in any extra flavors at the end. The possibilities are endless!
Yield: 1 serving (for you!)
Instant Coconut "Oatmeal"
2 minPrep Time:
3 minCook Time:
Ingredients
4 Tablespoons shredded coconut (I use reduced fat.)
4 teaspoons coconut flour, divided
1/2 cup almond milk (Coconut-almond milk is lovely here too.)
1/2 cup water
sweetener to taste (I used one packet of stevia.)
Instructions
Combine shredded coconut, 2 teaspoons of coconut flour, almond milk, and water in the biggest mug you own. Microwave for 2 minutes, watching closely. If it looks like it is about to boil over, stop it, stir, and continue cooking. Remove from the microwave, stir, and cook for another minute, still watching very closely to make sure it doesn't boil over. Remove from microwave, stir in remaining 2 teaspoons of coconut flour and sweeten to taste. Note: The longer it sits after it's been cooked, the thicker it will get. So if you have the time, you may want to pop it in the fridge for a few minutes to thicken up.
7.8.1.2
245
https://www.foodiefiasco.com/instant-coconut-oatmeal/
Nutrition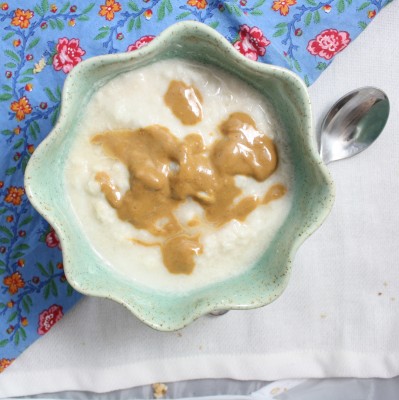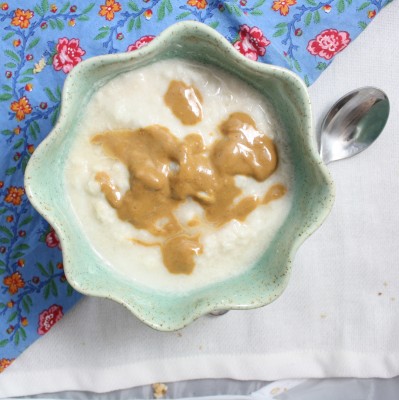 Topped with peanut butter. Naturally. How do you like yours?