Wow. I haven't seen you in a year!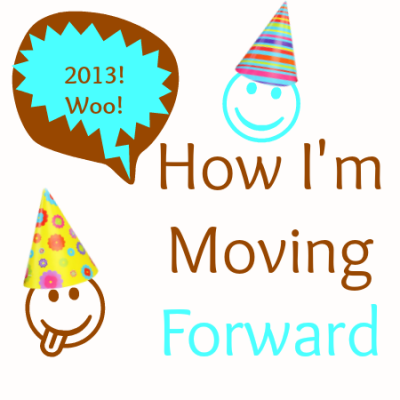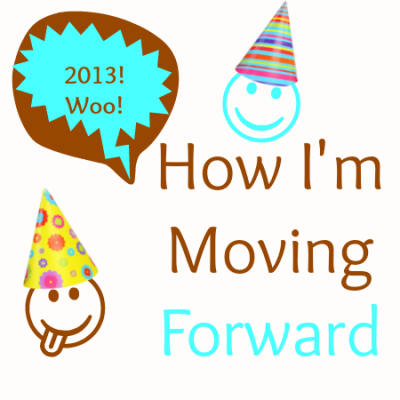 Sorry. I pull that joke every time the new year rolls around in hopes that people have forgotten. (Um, they totally didn't. But whatever.)
I'm hoping that 2013 will be our best year yet, so it's only fitting that we kick it off with some celebration. I have a very exciting little event that will occur, so if you're feeling just a wee bit jumpy from that caffeinated dessert coffee (in addition to the dessert pie, of course) you figured you shouldn't drink but totally did anyway, then feel free to scroll down and see what the big hurrah! is all about. (Yes, I say cool words like hurrah!, exclamation point included, thankyouverymuch.)
As great a year as 2012 was, I want to make 2013 even better. New goals, new plans, new journeys, and new friends. (While keeping the old, of course! The Girl Scouts really knew what they were talking about here.) I have made a list of new year's resolutions that I will check in on periodically throughout the year, and will reflect upon completely when 2014 is nigh.
New Year's Resolutions for 2013
1. Make New Friends (but keep the old…)
I feel I used to be more social with the lovely bloggers and readers I am lucky enough to be surrounded by than I am now. This needs to change! Like… today, if at all possible. If you're looking for a bloggie friend or just someone to chat with about important subjects such as the fact that Alex Guarnaschelli is the next iron chef (!!!!!!), please shoot me an email email/comment/reach out/sky write/billboard/etc.  I really want to hear from you so we can be friends forever and go to France together in a few years and sit in a cafe in Paris and eat macaroons and bond. Sound like a plan? Good.
2. Get Back to an Ideal Weight
I'm going to be completely honest here: I've let a few pounds creep back on me. I am still at a pretty decent weight, all of my clothes still fit, and my BMI is perfectly healthy. That being said, my weight isn't super stable and, ideally, I should be a few pounds less than I am now.
3. Exercise Better
Another confession. I gave up running earlier in the year when I finally came to terms with the truth: it's just not the right exercise for me right now. Since then, I've been doing somewhat random videos such as Tae Bo, yoga, and some other workouts, but nothing very structured or effective. I miss the endorphins and feeling of empowerment that come with a true workout, and I want to get back to that as soon as possible! Do you have any suggestions? Please let me know in the comments!
4. Grow the Blog
I don't mean solely make the blog bigger, but I want to make it better too. I know I really need to re-design the site and re-organize my archives (especially the recipe index), so this is a project I want to take on sooner than later. I love supporting you, so please let me know if you are a graphic designer so I can check out your portfolio. I would love to work with you!
I also want to re-vamp my recipes a bit. I know a lot of the ingredients I use are very difficult to find for some people, not to mention how expensive they are and/or how finicky they may be to work with, so I hope to publish recipes with more "normal" ingredients that are still super healthy. I also have another big project in mind, which brings me to…
5. Write a Book
It would be a dream come true to publish a Foodie Fiasco cookbook or eBook, and I hope 2013 will be the year to make my debut. A novel or a poetry anthology may also fall under the book category.
6. Improve My Photography
Don't get me wrong. I put a lot of work into my photos as they are, and I am very proud of them. But that doesn't mean there's no room for improvement!
7. Attend a Food Blogging Conference
I did this in November 2011 and it most definitely changed who I am as a blogger. It was motivating, inspirational, educational, and I met so many wonderful people. Speaking of which, hi Julie, Ellie, and Mimi!
8. Start a Movement 
I know this may seem cliché, but I really mean it. I've always wanted to make a difference, and I'm in it to help people. I know the world isn't fair, but if I've made my corner of the universe fair, then I have succeeded. I have a very exciting blueprint which I'll be keeping under wraps for now, but I will be asking for your input. All in due time.
9. Rest Up
I know I have big ambitions for school and the blog, but I don't want this to come at the cost of my sanity. I don't know about you, but I like my 8 hours. Life is short and I want to be awake for it.
10. Recipe for Readers: The 2013 Baking Bucket List
Alright, you fast forward readers. This is your stop! The 2013 baking bucket list is my way of giving back to you. You lovely people take your precious time to read Foodie Fiasco, and you all deserve the best. So here's what I'm going to do:
The 2013 Baking Bucket List
Do you have a favorite indulgence or decadent recipe you would love to see healthified? I'm here for you! I am creating a list of food items that I will do my absolute best to make over and healthily BEFORE the end of 2013 so you can enjoy all your favorites guilt free! So who's going to decide what's on this mystical master list? …YOU!
To Participate:
Leave a comment telling me what food item you would like to see "healthified," and I will try my very hardest to make it over before the end of this year. I'm all ears, and the sky is the limit! Just please keep it at no more than 5 recipe requests per person. I want to have this done before my 50th birthday. Please do tell your friends! I feel so conceited asking this, but there are those nifty social media buttons at the bottom of the post for sharing. If you have a friend who just loves a certain food, send 'em my way and I'll make it guilt free in no time!
Thank you so much everyone, and here's to 2013 being our best year yet!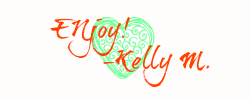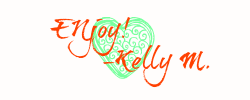 So how about it? Tell me what you want to see healthified and I will do it!