Yup. I'm a hugger.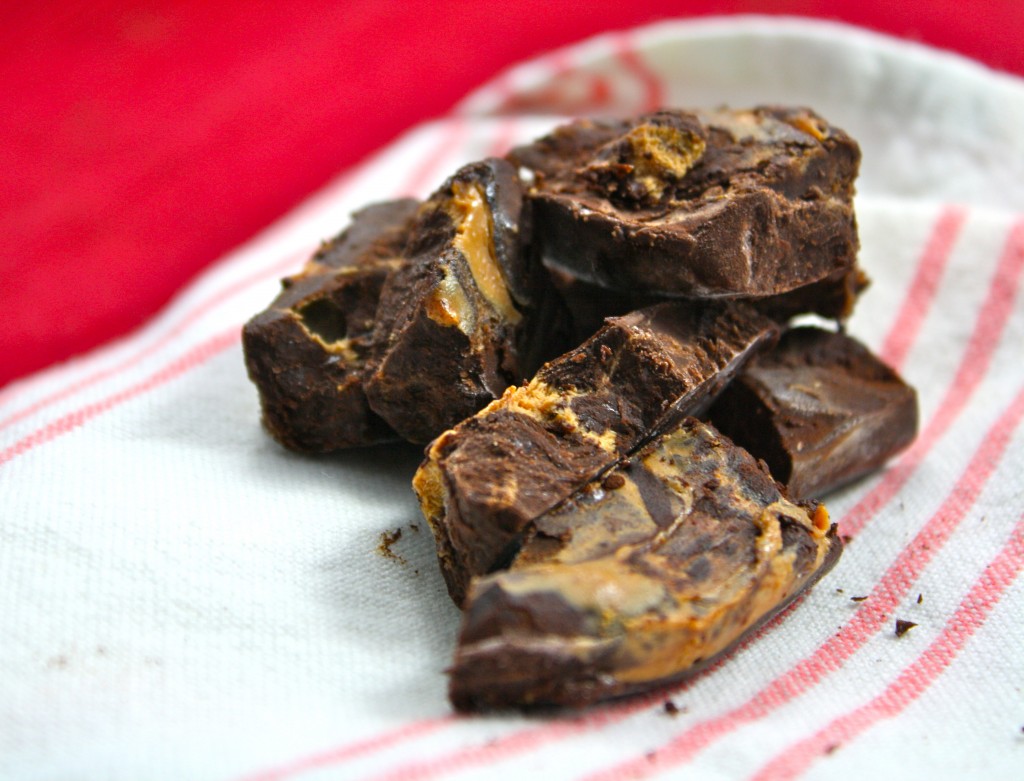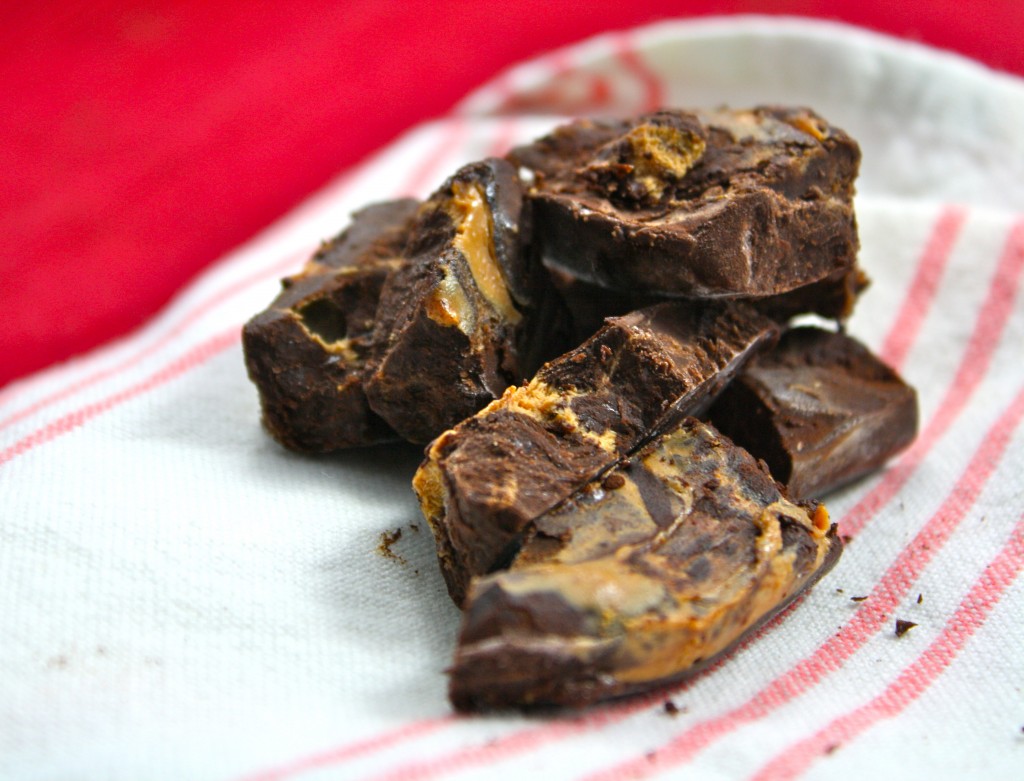 I freely admit this, so if you want a hug, you know where to go for one.
But whoever decided that peanut butter and chocolate was a good combination really deserves a hug. In fact, I bet all food bloggers would band together in one really massive group hug around this great genius.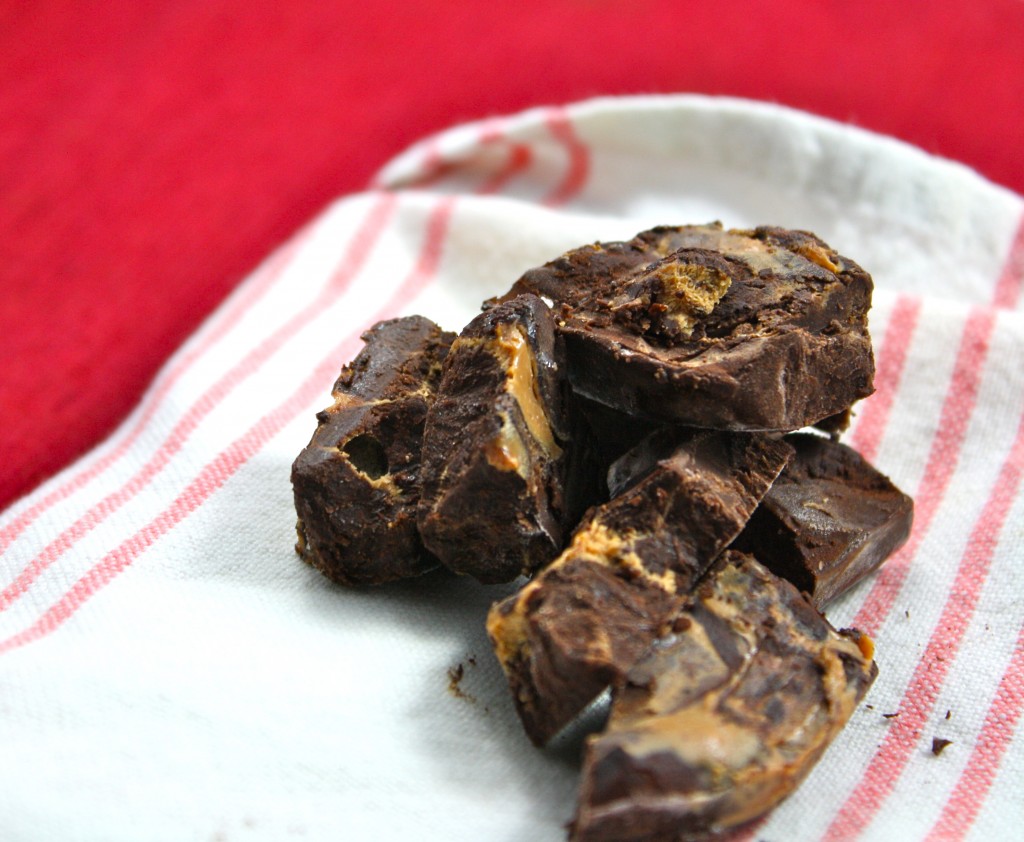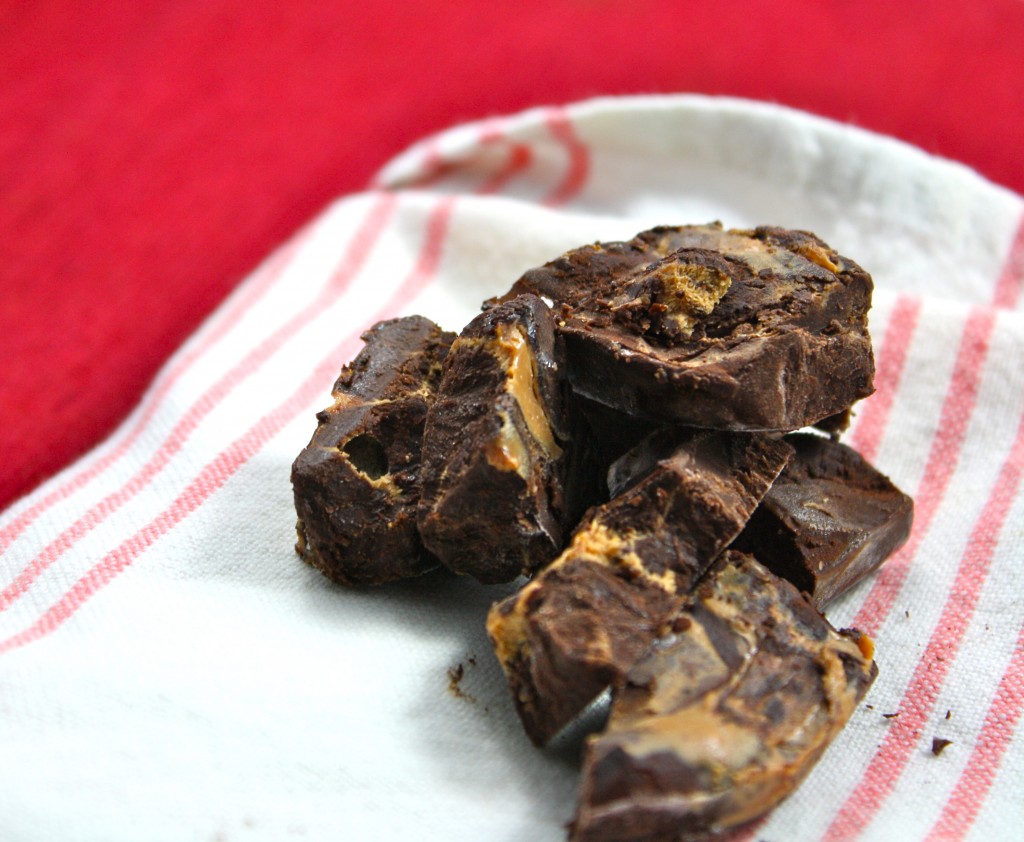 I admit to having a mild  somewhat manageable completely out of control addiction to chocolate and peanut butter. Actually, I'm going to call it cpb becasue my fingers are feeling lazy.
But this morning, woke up to a ravenous cpb tooth. Not a sweet tooth, but a cpb tooth. I think we both know which is the better one to have.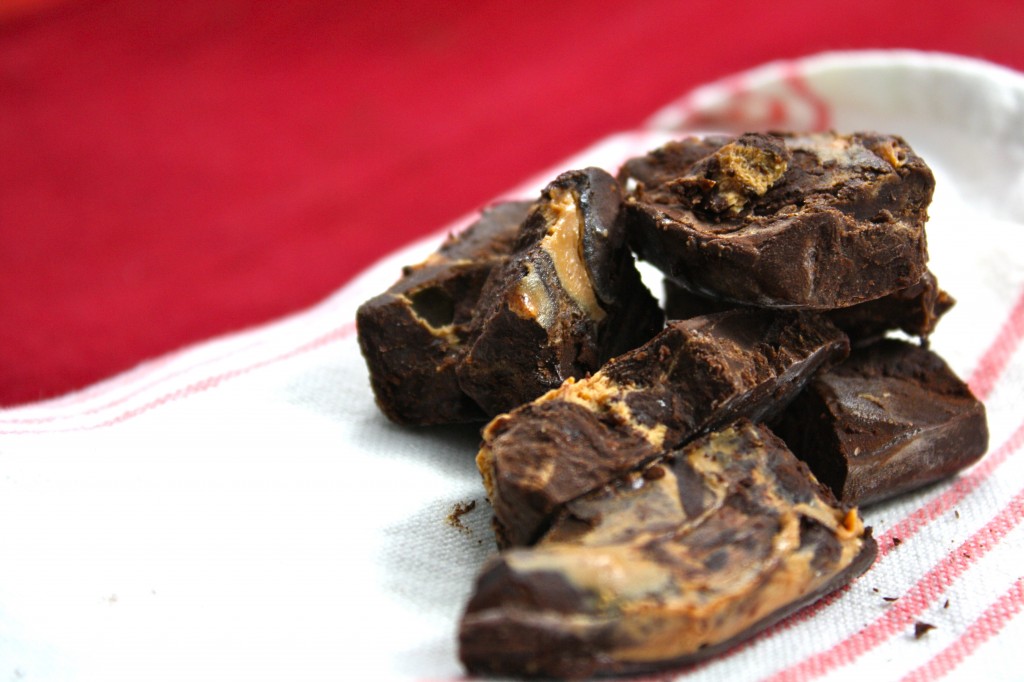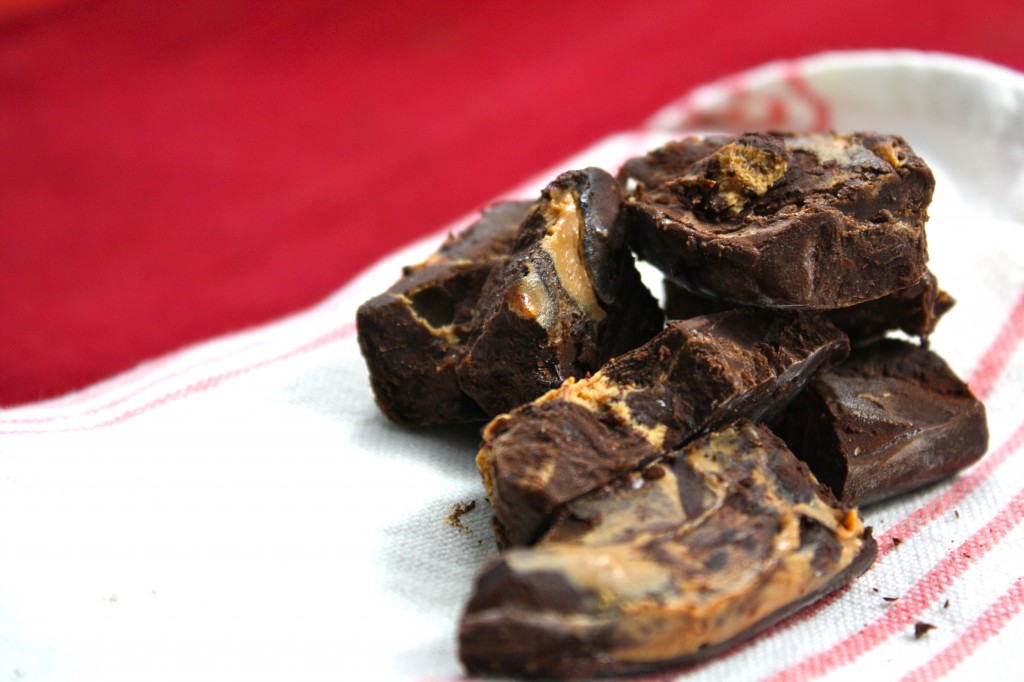 Soooo anyway, my finders' laziness caught up with the rest of me, and I didn't have the patience to whip up another batch of these little gems. So I improvised.
Cpb in hassle-free bar form? Why not?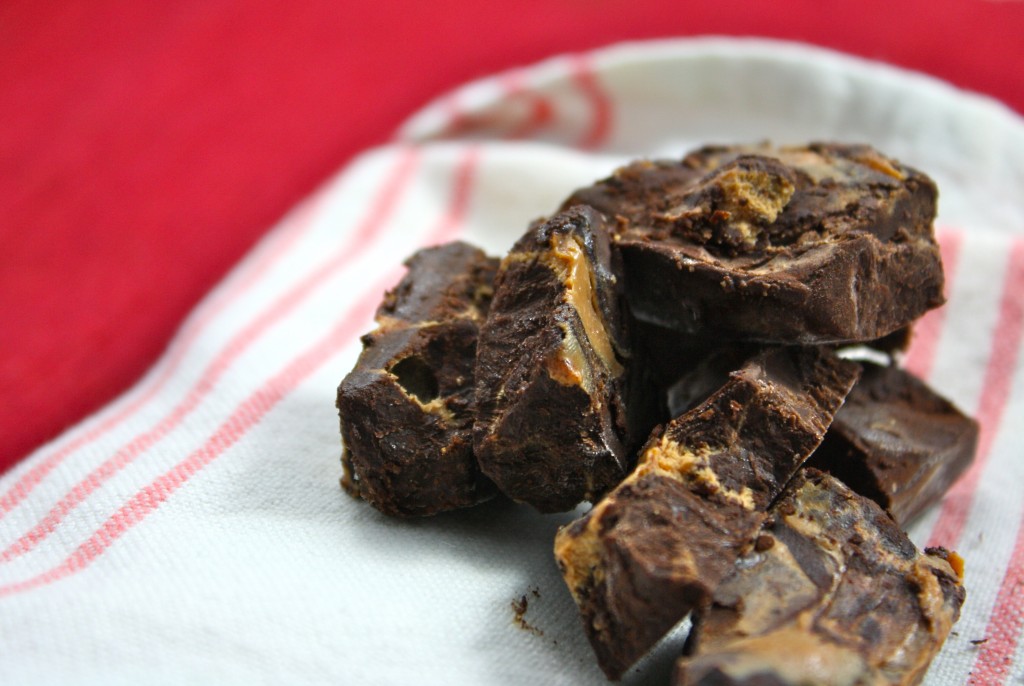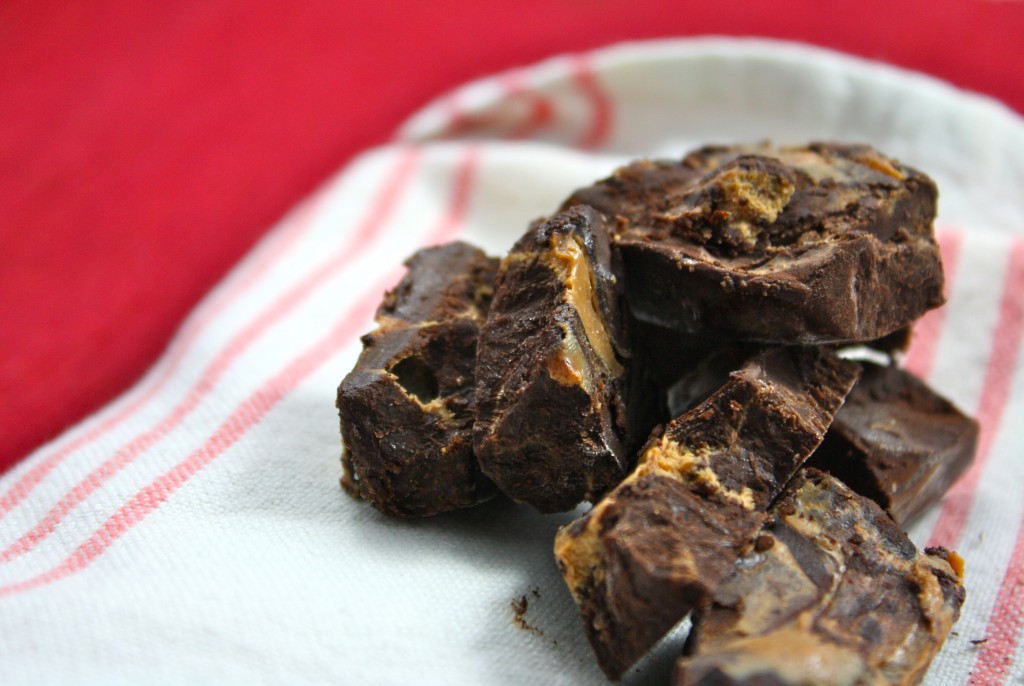 I know I'm a hugger, but would it be weird to hug a chocolate bar?
Think I'm crazy? I get it. Make this cpb bar and then you'll understand.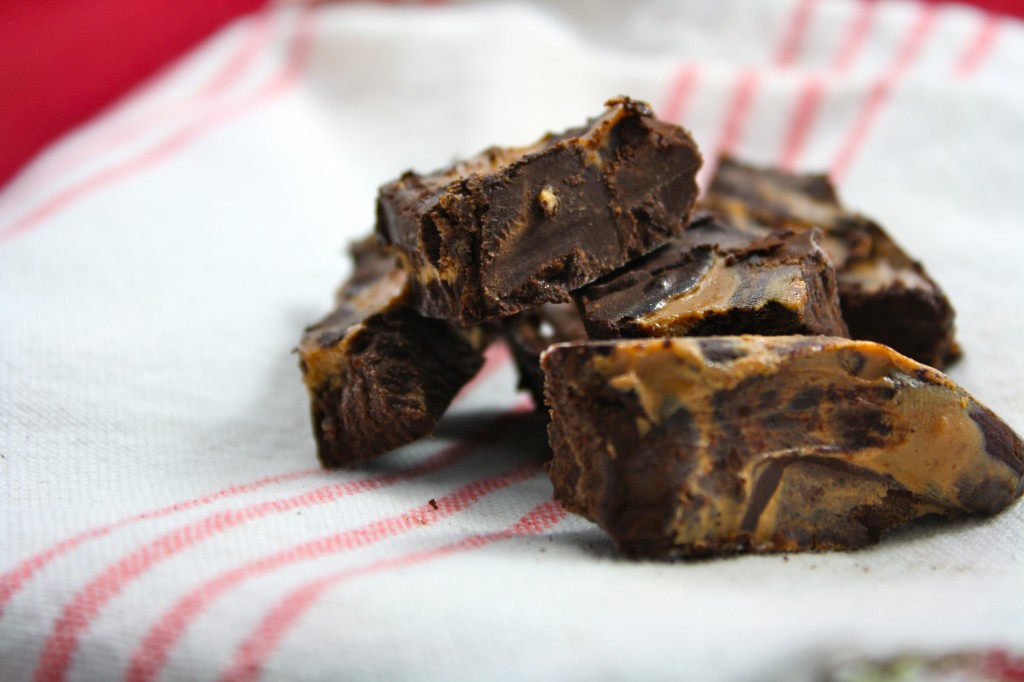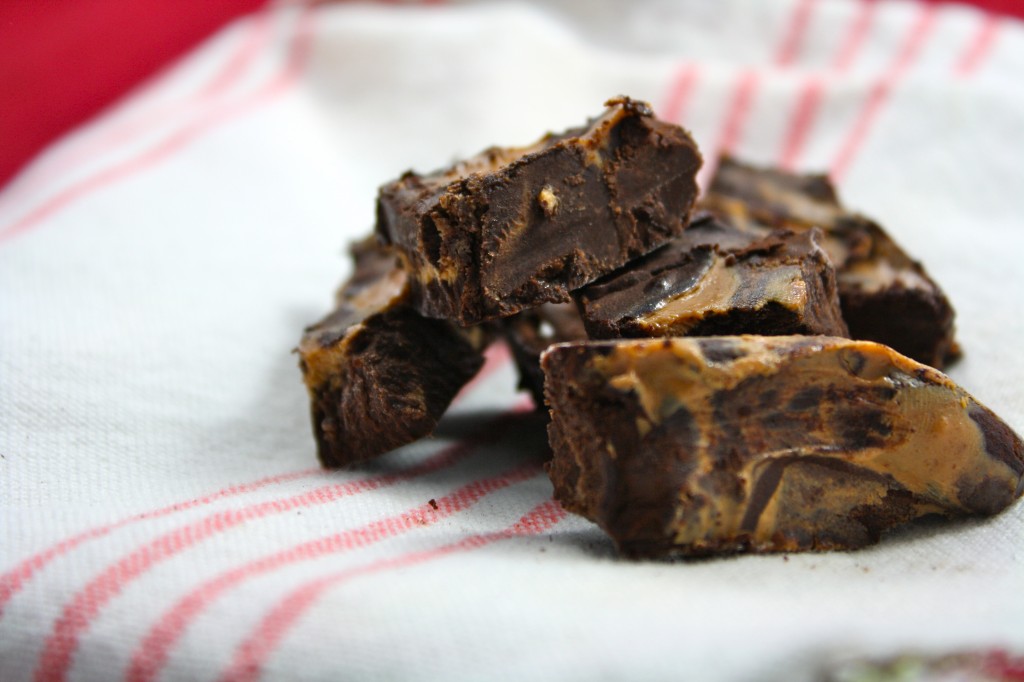 Umm…you're still sitting there. Why?
Homemade Peanut Butter Chocolate Bar
Can you believe they don't even sell a peanut butter chocolate swirl bar? That's such a waste… but at least you can make it at home all healthified and inexpensive, right?
Adapted from my original homemade chocolate recipe and homemade Reese's peanut butter cups
Makes one very large bar
Update: Nutritional Information
Calculated with Better N' Peanut Butter
Serving size: 1/2 bar
Calories: 125
Fat: 4.5 grams
Ingredients
1/2 cup carob powder
1 cup almond milk plus 1 Tablespoon
sweetener to taste, optional
1 Tablespoon peanut butter (I used Better N' Peanut Butter for a lower fat/ low cal option)
Note: You can use cocoa powder if you really really want to, but I'm not sure I recommend it. You would definitely need to add additional sweetener, like stevia, to taste.
Directions
In a pot, whisk together carob powder and 1/2 cup almond milk until no clumps remain. Heat it over low heat and simmer until thick, whisking constantly. Add the remaining 1/2 cup almond milk and continue to cook until thickened, whisking constantly. Really, I mean it. Don't stop whisking. It will burn. Add sweetener to taste, if desired.
Pour mixture into a mold (I used a plastic container and it popped out beautifully), and freeze until slightly firm. While you're waiting, combine peanut butter and 1 Tablespoon almond milk a small cup/bowl and microwave for 30-45 seconds, and stir until combined. Let sit for minute to thicken up.
Once the chocolate is slightly firm, pull it out of the freezer and, using a knife, swirl the peanut butter mixture into the chocolate. It doesn't need to look perfect, and I bet your swirls will be beautiful. Freeze, covered, until firm and start snacking!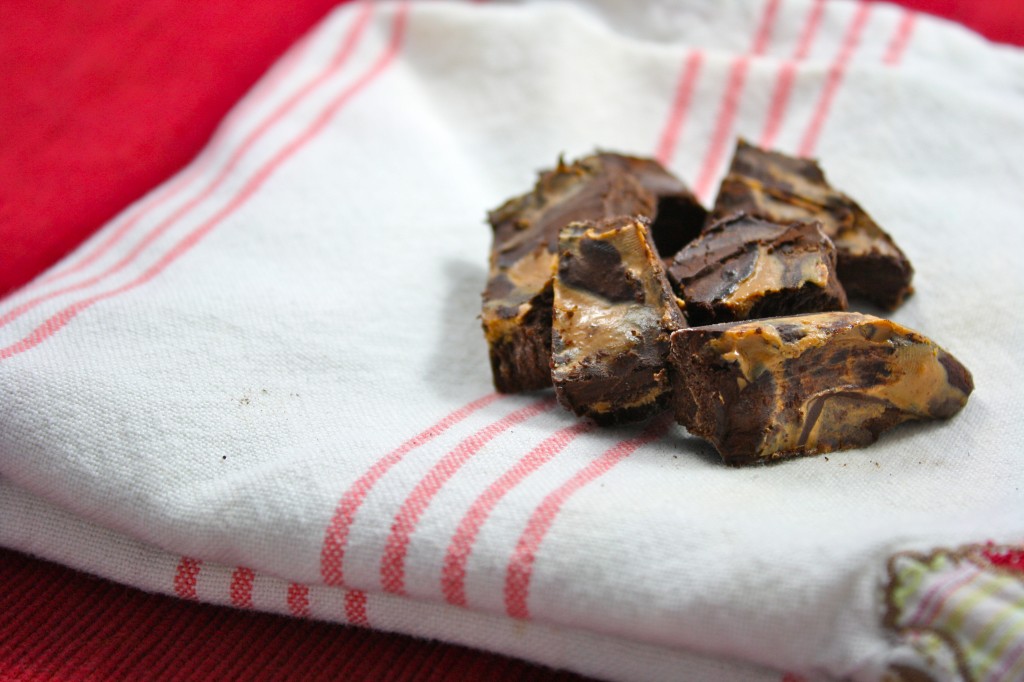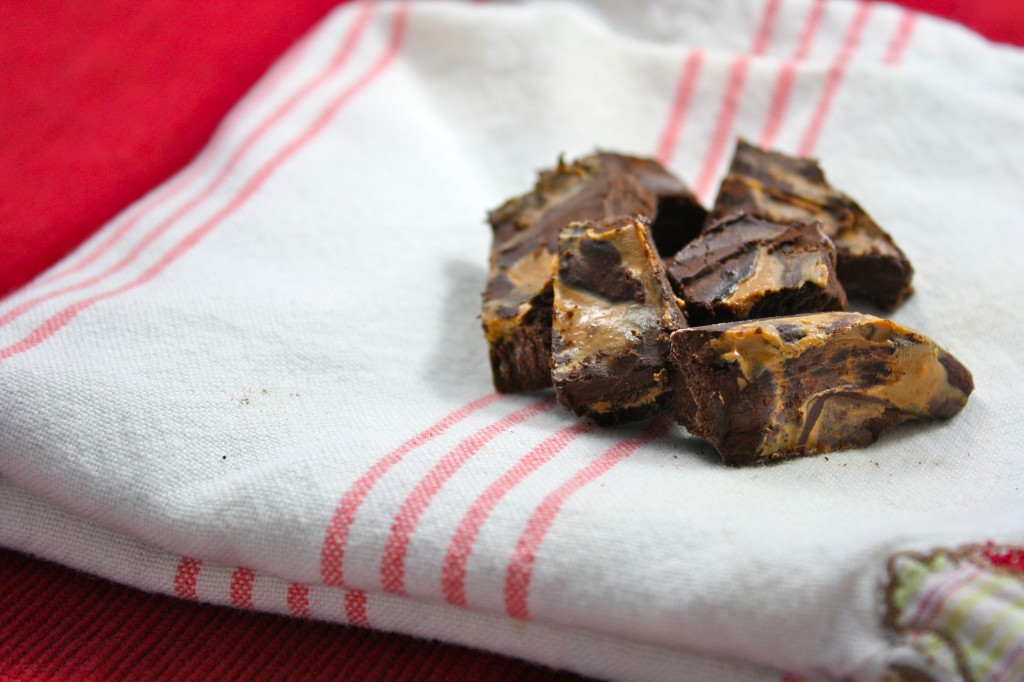 That's not optional, by the way.
Enjoy!
-Kelly M.