Thank goodness I have an excuse to eat incredible snacks.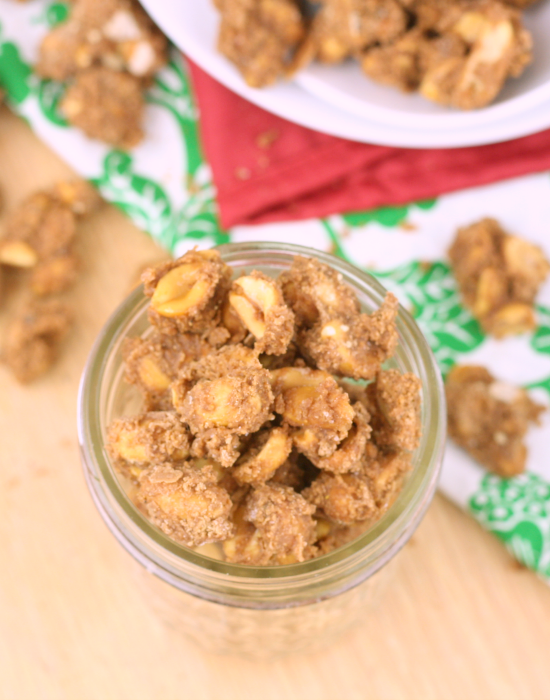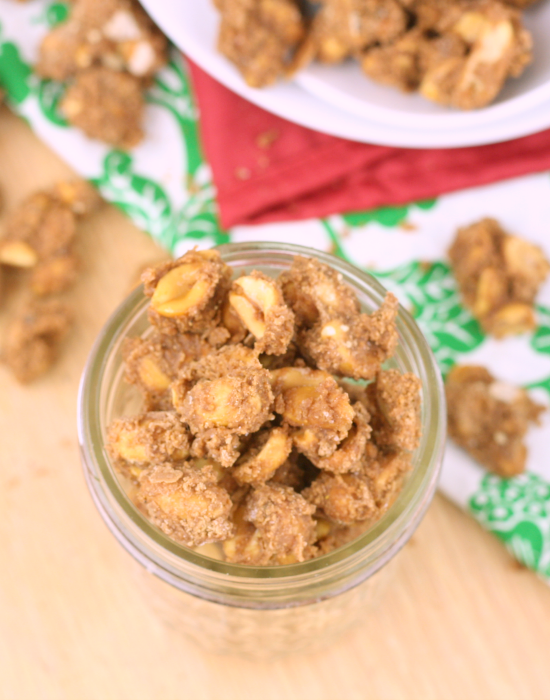 I'm really trying to embrace the spirit of the holidays. Lighting cheery candles, humming carols (I've only gotten a few weird looks for singing on the street), and of course, holiday food. I do love food.
These healthy candied peanuts are nothing short of magical. This the perfect treat if you want to impress the heck out of your guests.
Unfortunately, typical candied anything tends to induce a hyperglycemic coma by the third bite, not to mention all the work that goes into the prep. Candy thermometers? No. My sweets need to be easy to make, skinny jean friendly, and unbelievably delicious.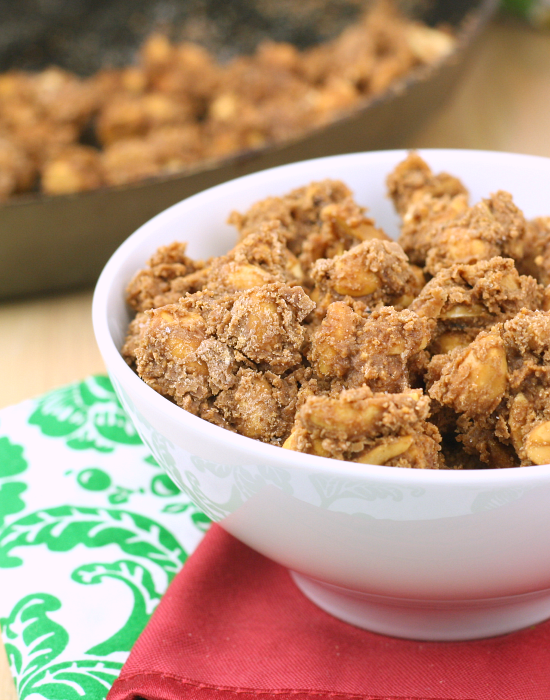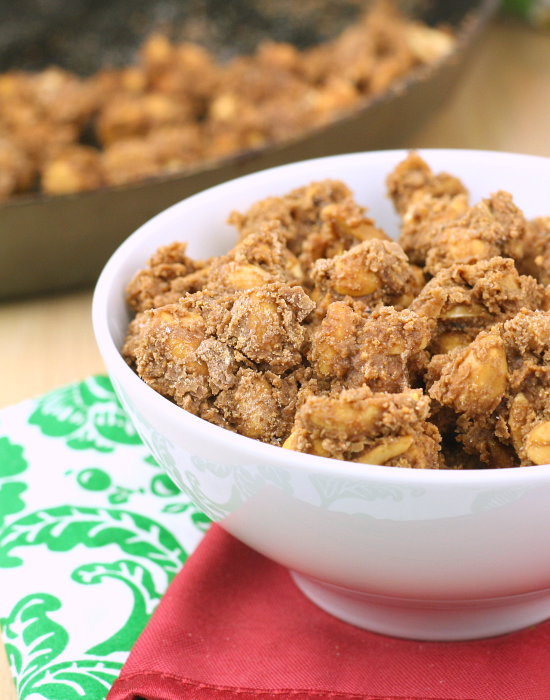 Check, check, and check!
As a whipper snapper, I refused to eat peanut butter. No idea why. Probably in the interest of a five-year old's ever-amusing quest to be difficult. But after having gained almost sixteen years of wisdom, I can say with the utmost certainty that peanut butter is indeed a miracle.
Granted it didn't take long for me to figure out that peanuts are just a congealed form of peanut butter. They are also miracles. But once you enrobe them in cinnamon sugary goodness? We need to come up with some new adjectives.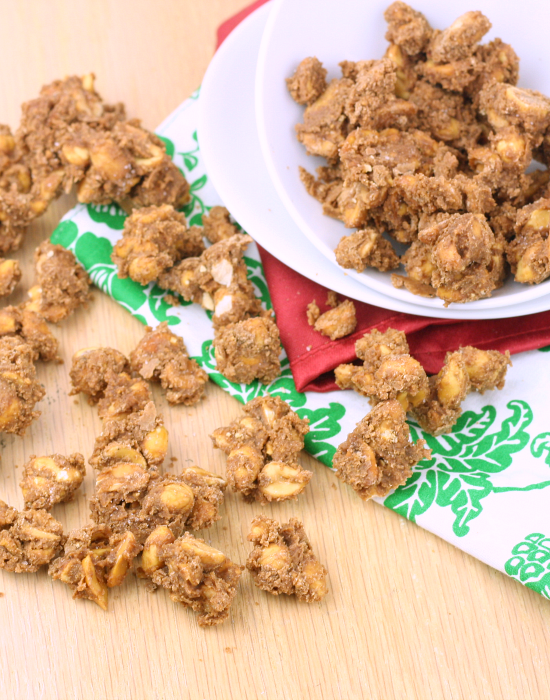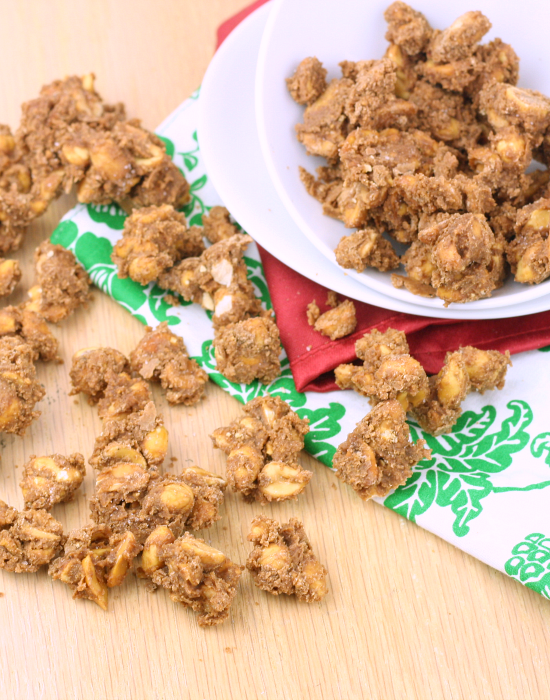 Thesaurus.com and spell check are not being overly helpful. What do you mean fantabulous is not a word?? You clearly have not had these candied peanuts. All the fantastics and fabulouses in the world could not do them justice.

Start by caramelizing the erythritol or the cane sugar. I know that sounds intimidating, but it's so not. Stick it in a pot and wait until it's melted. Trust me. You can do this. I believe in you. Now stir in your peanuts.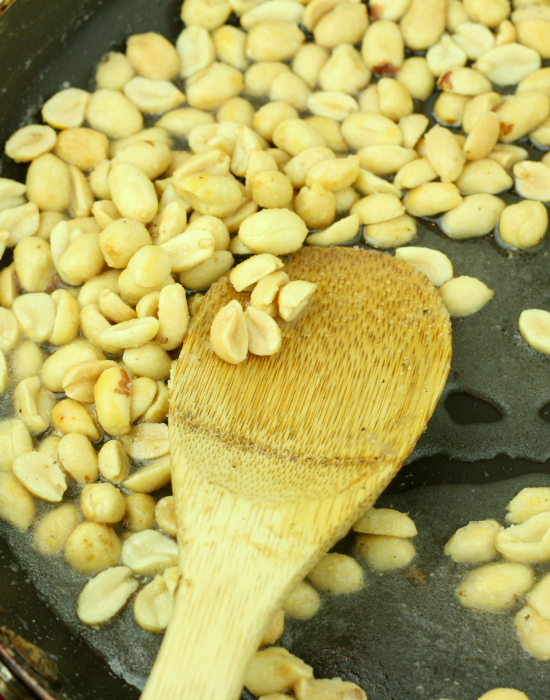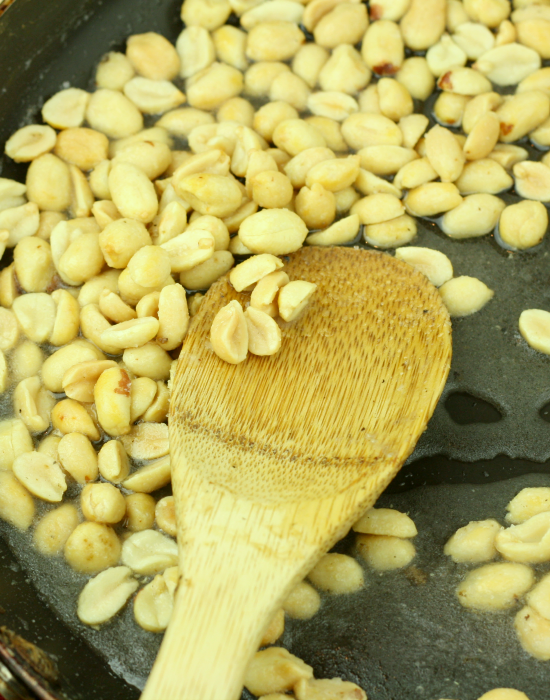 Next add in the cinnamon and continue to cook until the mixture is fully caramelized and beautiful. It made look a little liquidy, but worry not. Everything is going to be okay!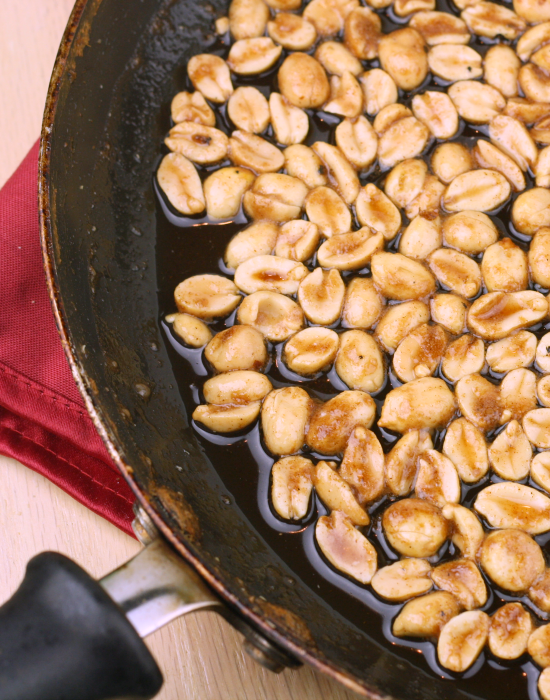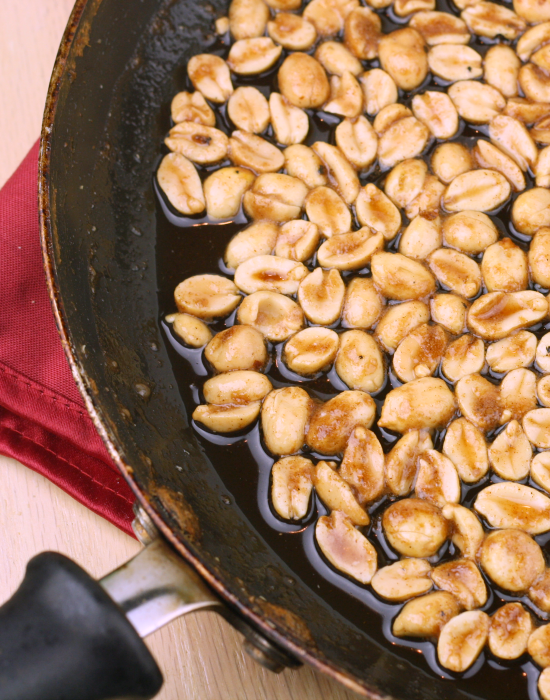 Now add in peanut flour. Adding texture, crunch, and protein, it's an amazing ingredient. I buy mine online, but I have a feeling you could grind up some peanuts for use in this recipe if need be. Don't forget a generous pinch of good salt! (I love my bulk Himalayan sea salt.)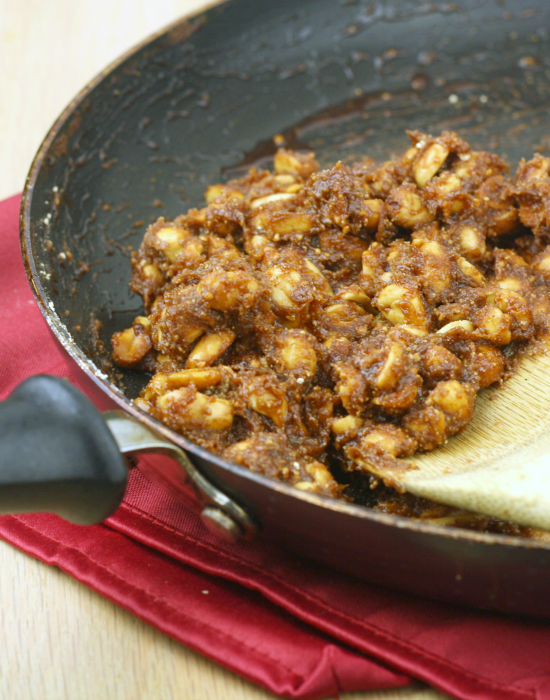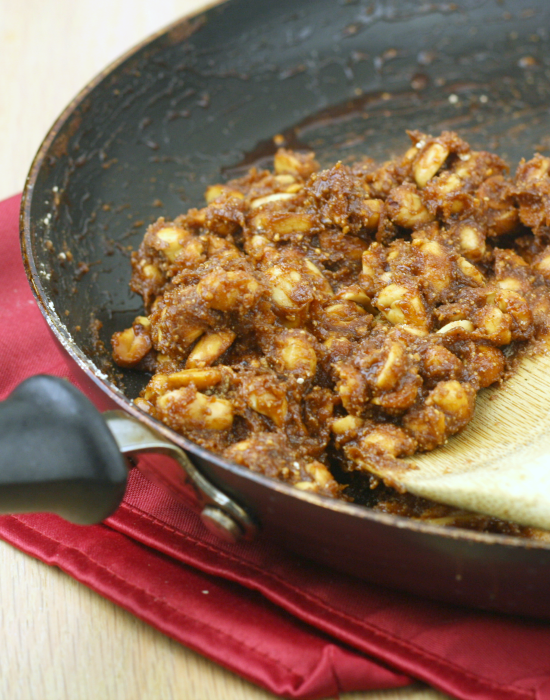 Keep stirring and breaking up the clumps until the mixture has hardened and then let cool. Be very careful though! Melted erythritol/sugar is VERY hot. Please don't choose now to be impatient. Listen to me when I say this.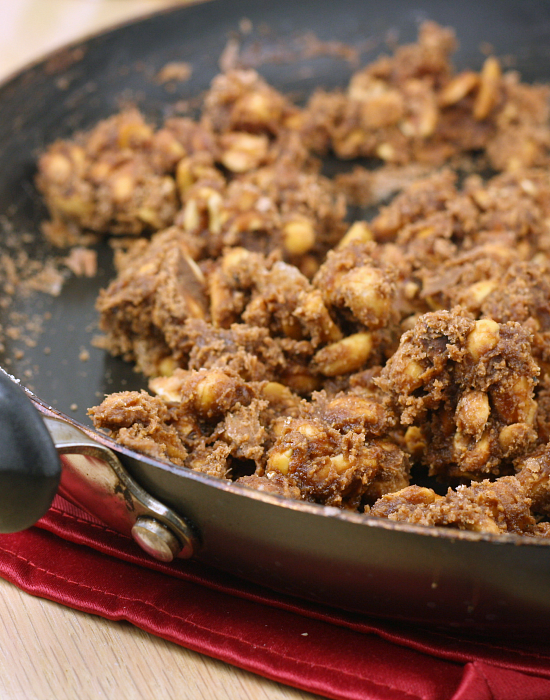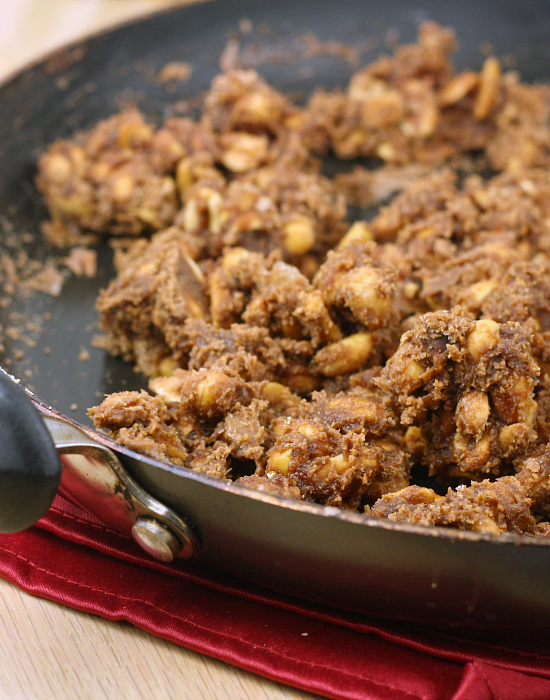 Store in jars for the 20 minutes that it lasts. Or you can try to stage it all fancy like.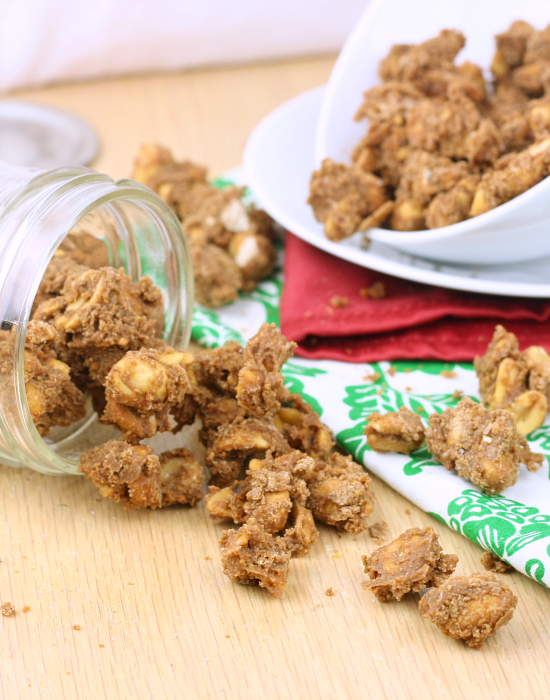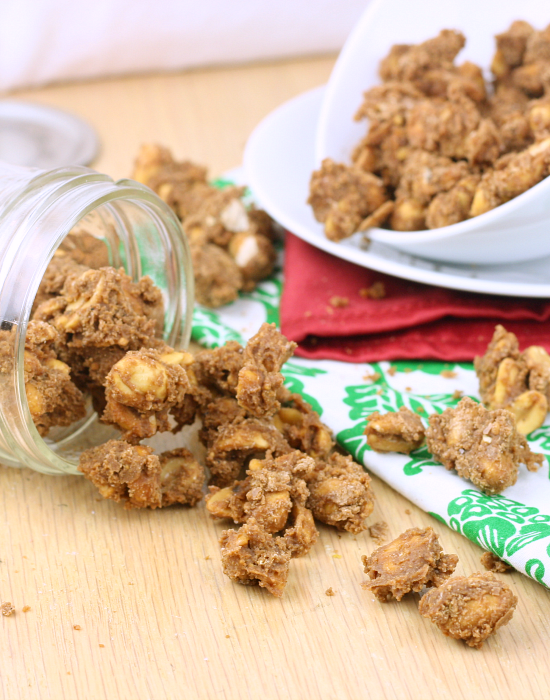 Aah heck with this. Just set it out in a pretty white bowl and let your guests devour.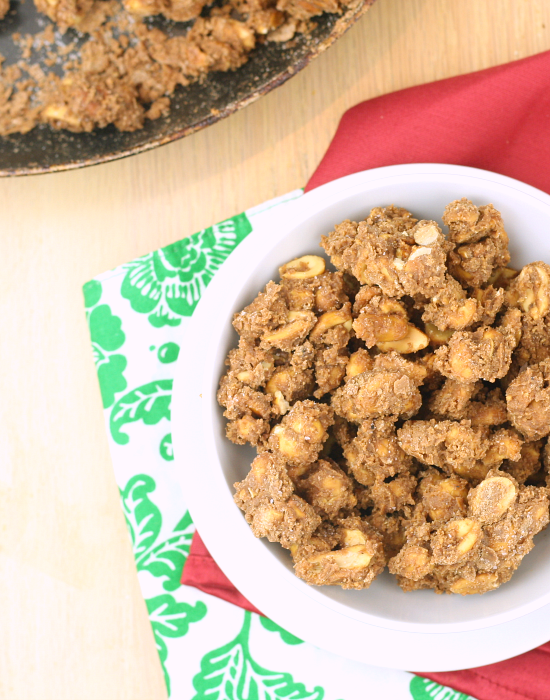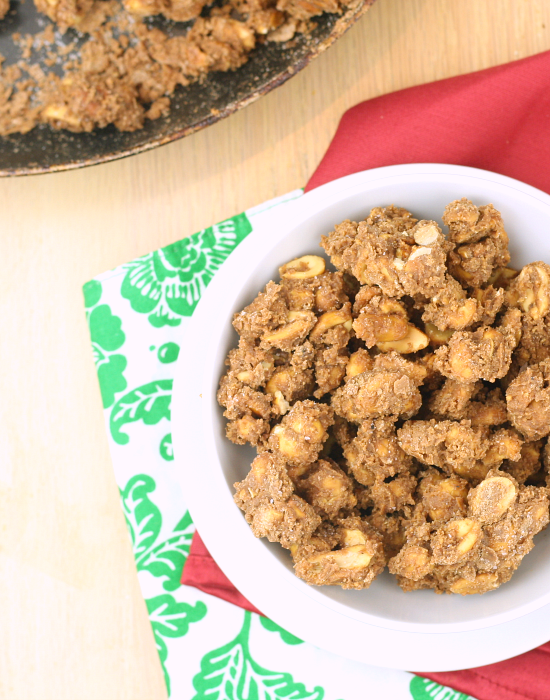 Yield: 8 servings
Healthy Candied Peanuts
10 minCook Time:
10 minTotal Time:
Ingredients
1 cup dry-roasted unsalted peanuts
1/2 cup erythritol or cane sugar
2 tablespoons water
1/4 teaspoon cinnamon
1/4 cup peanut flour
generous pinch sea salt
Instructions
Combine erythritol and water in a large skillet. Stir in peanuts and cinnamon. Cook over medium high heat until golden and bubbly, 3-5 minutes, stirring occasionally. Turn off the heat and stir in peanut flour and salt. Stir, breaking up clumps. Let cool completely before eating. Devour.
Notes
Raw peanuts would be ideal, but I didn't have any on hand. Just use what you have. If you only have salted peanuts, just use those and don't add in any extra salt. Easy peasy!
If you're allergic to peanuts, feel free to sub in any other kind of nut. If you're allergic to nuts altogether, perhaps soy nuts or sunflower seeds would work?
Nutritional information calculated with erythritol.
7.8.1.2
309
https://www.foodiefiasco.com/healthy-candied-peanuts/
Nutrition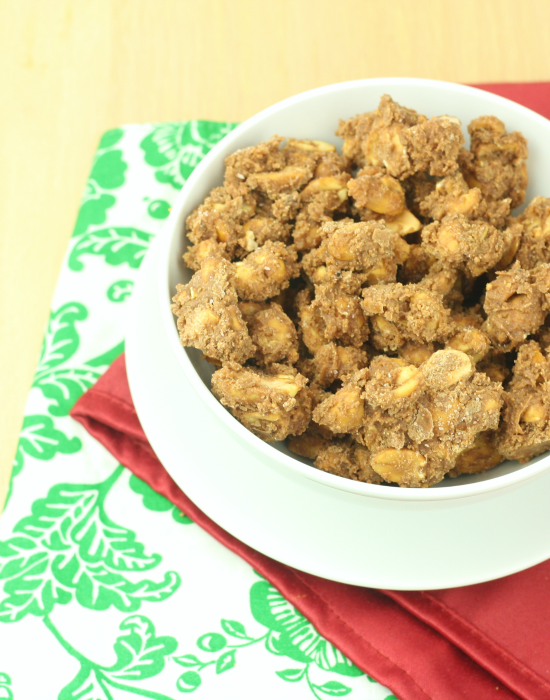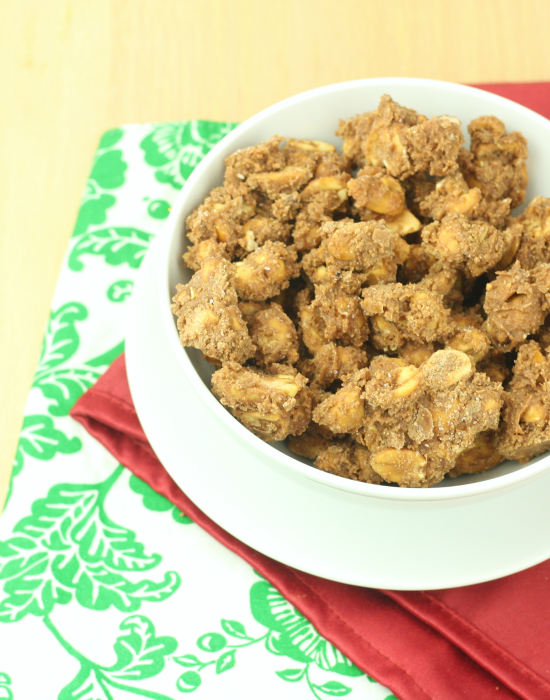 Have you ever made candied anything before?
It's such an involved process, but I commend you if you have given it a go! If you're like me and haven't ventured too far into the land of candy making, this is a wonderful place to start. Super easy and very healthy!
Happy holidays!