Let me pour you a glass of this fizzy drink before the summer is over.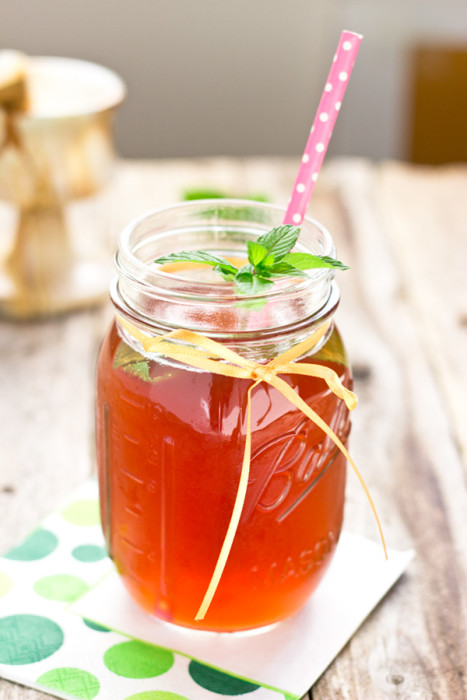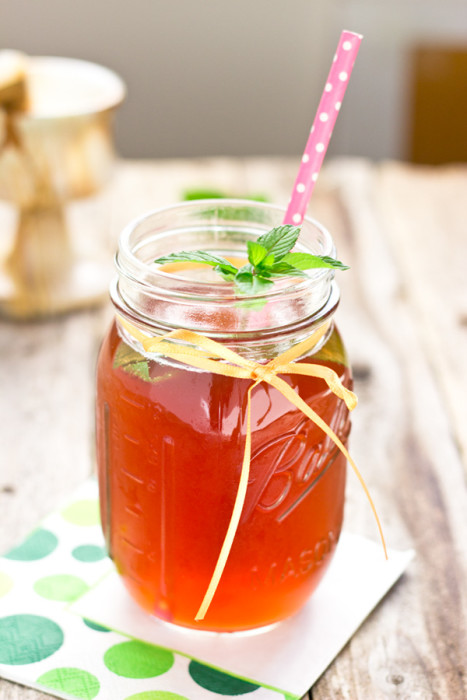 While you are enjoying this refreshing mint, blueberry and pomegranate water kefir, let me introduce myself. I am Joyce, a blog post/recipe contributor here at Foodie Fiasco. I also post healthy gluten-free and vegan friendly recipes on my blog at LightOrangeBean.com. I'd like to thank Kelly for inviting me to join this creative team to share with you some of my healthy mouth-watering recipes. Stay tuned.
Let's get back to this amazing, thrifty, homemade probiotic drinks that will deliver you loads of beneficial bacteria and yeast to your digestive system. Since it contains less than 10 calories per serving, you don't have to feel guilty.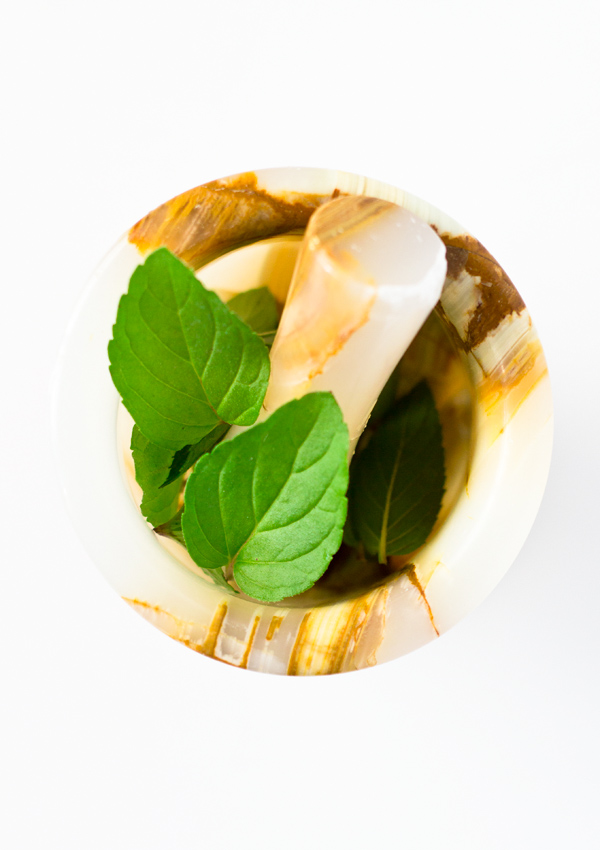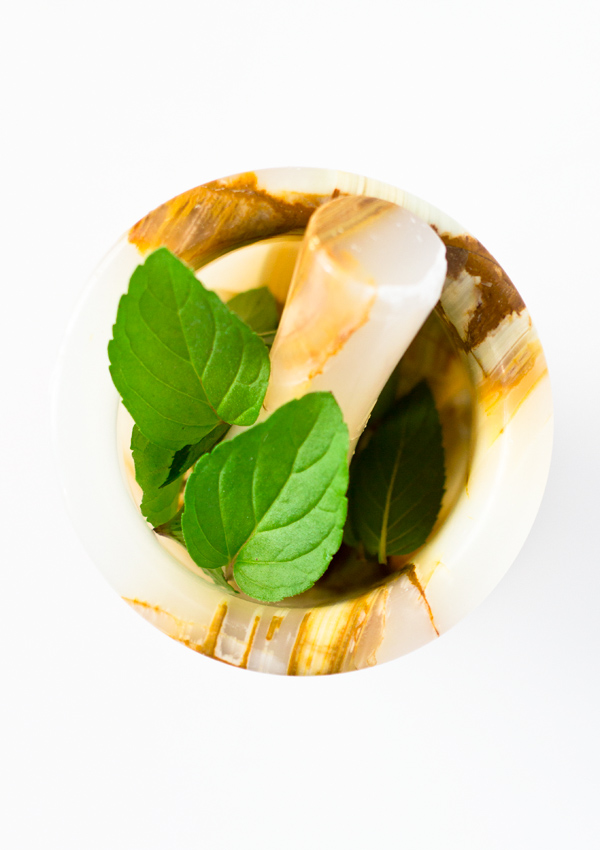 Are you wondering what water kefir is?
Water kefir is a probiotic drink made with sugary water (such as sugar water, fruit juice, or coconut juice) and hydrated water kefir grains. The term "kefir grain" is used to describe the appearance of the culture. So don't worry, they are not real grains like wheat or rice. During the fermentation process, the kefir grains consume most of the sugar in the sugary water to produce beneficial bacteria and yeast. The longer the water kefir ferments, the less sugar left in the drink.
Water kefir is an ideal vegan probiotic drink you can make at home and has far superior probiotics than the store-bought pills. It costs almost nothing to make. You can go to my water kefir post to find out more details, such as where you can buy kefir grains, how to start your first batch, and so on.
Studies have shown that there are dynamic links between the amount of gut beneficial flora and weight loss. The gut flora also determines how efficiently you harvest calories from your diet. Bad bacteria can harvest more calories depositing it in your body as fat, while the beneficial flora does the opposite, which helps you lose weight. The more beneficial flora you have, the better your digestion, and the more nutrients, mineral and vitamins will be absorbed from your diet.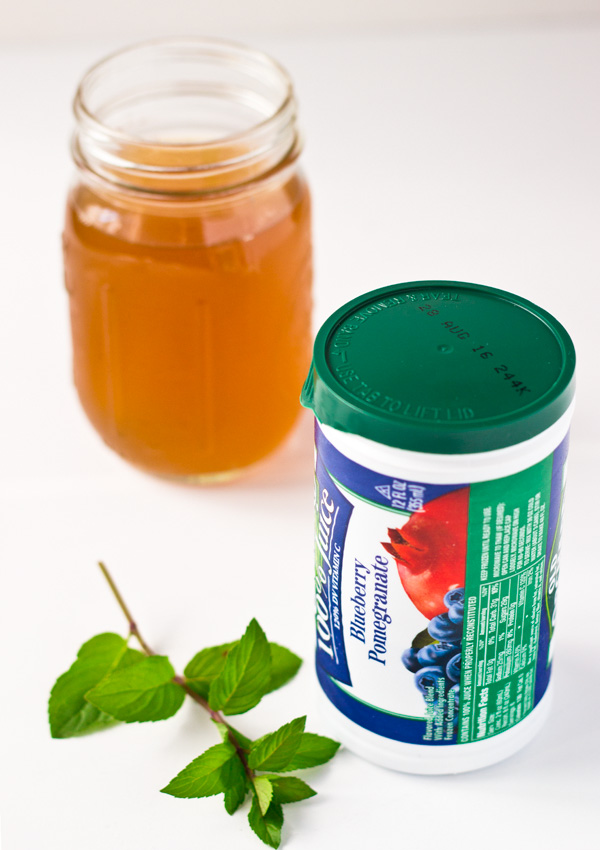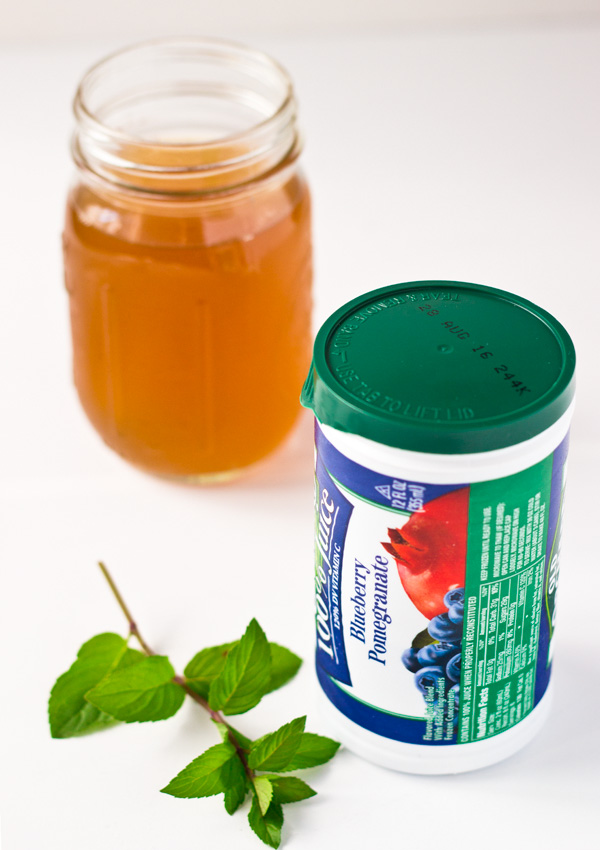 I added 1 tablespoon blueberry and pomegranate fruit juice concentrate into the ready-to-drink water kefir with some crushed mint leaves in a glass jar and let it ferment at room temperature for at least 18 hours (also called second fermentation). Now and then, you will see bubbles travel up to the top of the jar, which make the water kefir a pleasant fizzy drink with well-blended fruit and cool mint flavors. You will love it.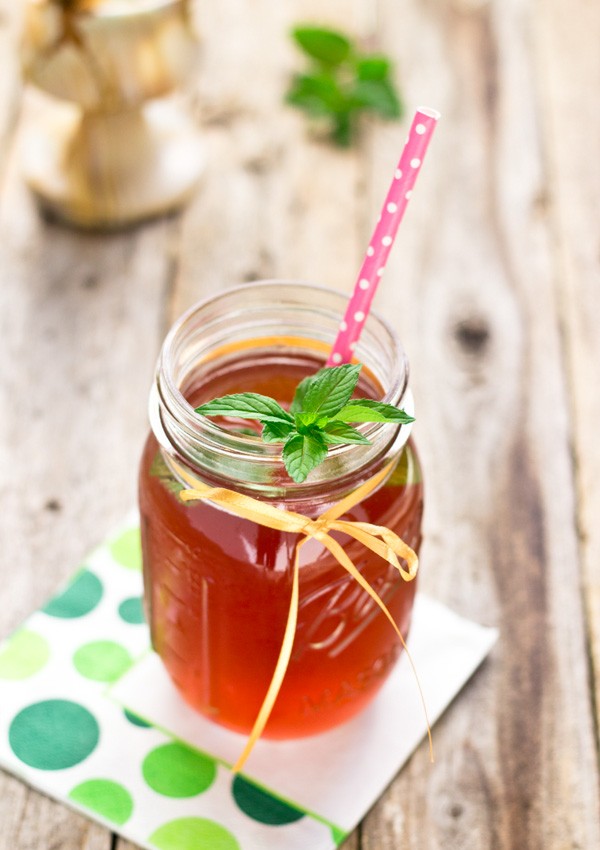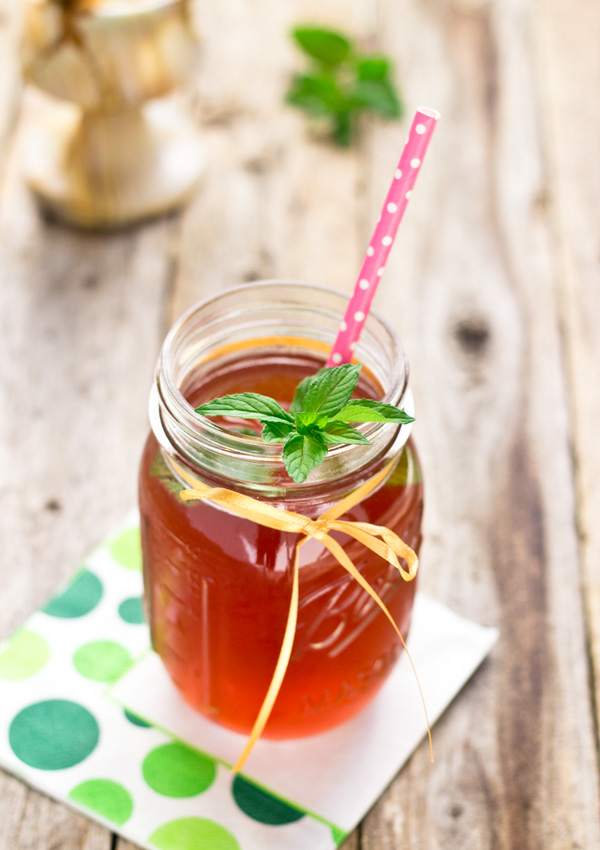 This mint, blueberry and pomegranate water kefir tastes best when it is cold. Are you ready for another glass yet? Feel free to experiment with different flavor combinations and let me know what your favorite flavors are.

Mint, Blueberry and Pomegranate Water Kefir
Tools: Mortar and pestle, 1-quart jar with lid, measuring spoons and cups.
Ingredients
3 cups water kefir
1 tablespoon blueberry pomegranate concentrate
10 mint leaves
3 mint sprigs for garnishing
Instructions
Place mint leaves in a mortar. Using the pestle, gently press down on top of the leaves in a twisting motion, avoiding roughly pounding the leaves. This helps to release the mint oils without tearing the leaves.
In a quart jar, add the crushed mint leaves, fruit concentrate, and water kefir. Cover with lid and let it stand at room temperature (72-78 °F) for 18-24 hours.
Scoop out mint leaves before serving if desired. Garnish the drink with fresh mint sprigs. This drink tastes best when served cold.
Nutrition Information
Serving size:
1 cup
Calories:
10