Hello, my friends! I am typing this from the abyss of a very exam-heavy couple of days, but I have quite the treat planned for you in the meantime. I am so pleased to present a very sweet and talented blog reader and friend named Sara who whipped up these absolutely scrumptious looking blueberry cupcakes! I hope you enjoy, and I'll see you on the other side!
Blueberry Cupcakes – Vegan & Gluten-Free
Vegan and gluten-free cupcakes – I did not think about them for very long.  Today my grandpa came and reminded me of delicious cupcakes my grandma used to make for us. Although I have made gluten-free bread before and my family loved them,  it was quite challenging to make soft, not too sweet, vegan and gluten-free cupcakes, that would also be liked by my grandpa. I bake cupcakes frequently, as they are simple and quick to make. In addition, blueberries are my grandpa's favorite berries so I decided to make blueberry cupcakes for him, and why not? My grandpa wanted them! 🙂
Well, here is the recipe that will make up about twelve cupcakes.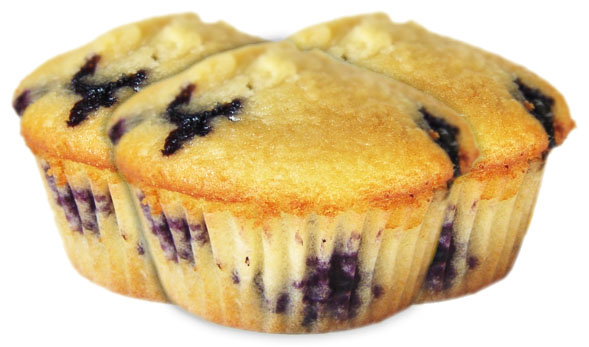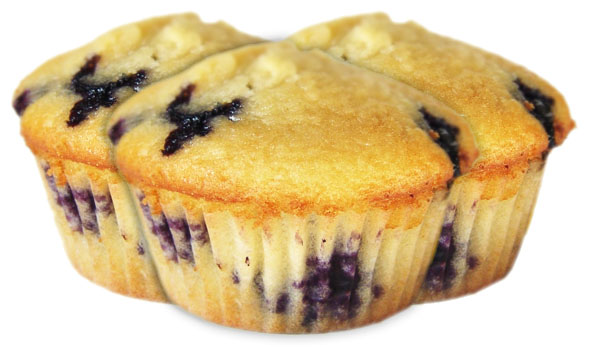 Ingredients:
| | |
| --- | --- |
| almond flour | 1 c. |
| Rice flour, tapioca starch and potato starch | 1/2 c. each |
| Sugar | 3/4 cup |
| Xanthan gum | 1 tsp. |
| baking powder | 3 1/4 tsp. |
| grated lemon zest | 1/2 tsp. |
| canola + grapeseed oil | Scant 1/2 c. |
| rice milk (put 3 tbsp aside for egg replacer) | 1 c. |
| egg replacer mixed with 3 tbsp of the rice milk | 2 tsp. |
| banana, mashed | 1 |
| Vanilla | 1/2 tbsp. |
| lemon juice | 1 tsp. |
| fresh blueberries | 1 c. |
Recipe:
Pre-requisites:
Pre-heat your oven to 350oF
Take a twelve muffin tin and line it with paper cups.
Procedure:
Sift the flour combination (Rice flour, tapioca starch and potato starch), baking powder, xanthan gum, salt and sugar.
Pour milk and oil in it and beat it for about two minutes.
Add egg replacer mixture, vanilla, lemon juice and banana. Beat it for few more minutes.
Now add blueberries and mix them evenly in the batter.
Put batter in the muffin tins.
Bake it for about twenty minutes. Insert toothpick in one cupcake and remove the muffin tins from oven if it comes out clean. Otherwise bake it for few more minutes.
Finishing:
Remove the muffin tin from oven and let the cupcakes sit in pan for few minutes. After that remove them from the pan and place on the cooking rack.
Icing options:
You can choose any of below icings
Blueberry jam
Cashew frosting
Chilled blueberries and mint sprigs
Butter cream and chilled blueberries
Melted Chocolate
Enjoy!
About the Author:
Sara, a stay-at-home mom, is an editor of Livesnet, a site offering quality product reviews. She's surely willing to share her own experience and tips. Please visit Livesnet and read reviews like her latest review of a Cuisinart Elite Food Processor.
Thank you so much, Sara!
Enjoy!
Kelly M.