This recipe has changed by life.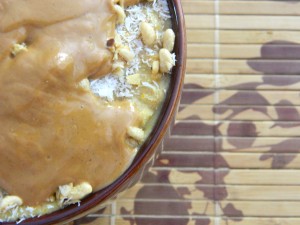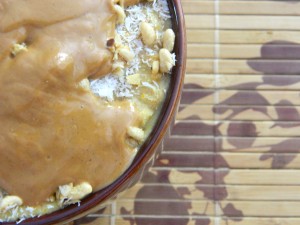 And, as I am happy to report, it will change yours, too.
In case it isn't laughably obvious, the food blogworld is filled to the brim with oats.
Back in the dark ages, I used to think these people were insane.
Eat more oats? The blog? Really?
So I had to try it out. I spent months perfecting this recipe. Months.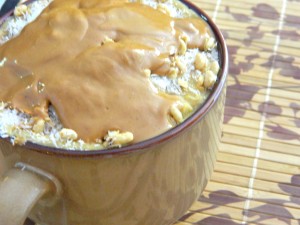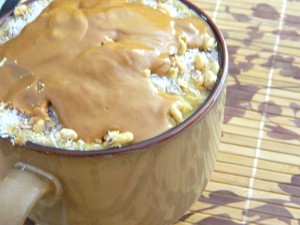 My calorie needs have changed since my original recipe, so it has an even bigger portion size than then, but check this out: Three Cups of Oatmeal for 180 calories. And remember, this may be the may the greatest oatmeal you've had. 
I know it's the best I've ever had. So, a tip of the hat for the greatest breakfast out there.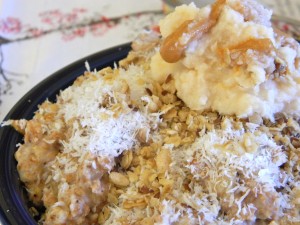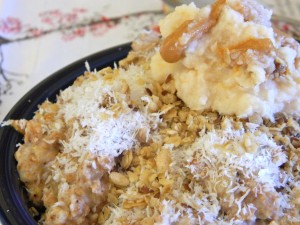 For all the times it's kept me full for 4 whole hours.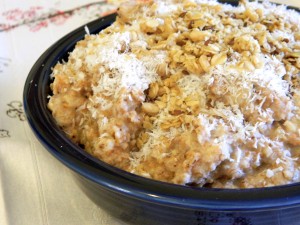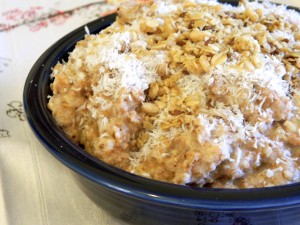 For all the tests it has fueled me through.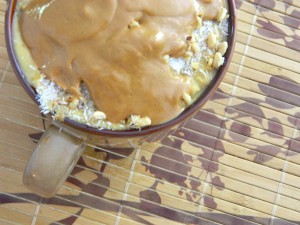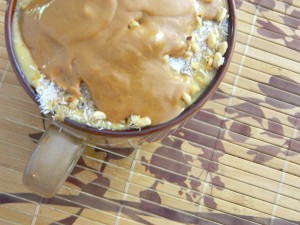 For all the hard days that would've been that much harder without a phenomenal breakfast in me.
Thank you, my oaty amazingness.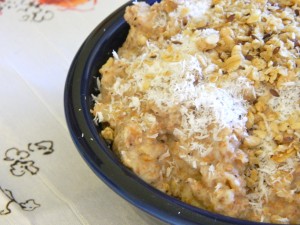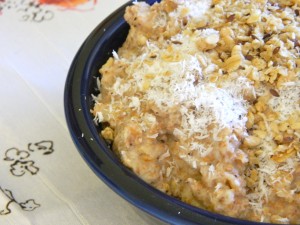 And I hope you, my dear readers, will enjoy these oats as much as I have. And, please, forgive me for talking to my breakfast.
The Greatest Breakfast in the World: Bottomless Oats Perfected (Vegan with Gluten Free Option)
This makes a GIANT bowl for only 180 calories. Life is complete.
Serves 1 very hungry person
Ingredients
6T rolled oats (can use instant and/or gluten free, if desired)
5T wheat bran (can use GF oat bran, but will not be as low cal)
2T coconut flour, divided
1.5 cups unsweetened almond milk (or milk of choice)
1.5c. water
sweetener, as desired (I use 1 packet of stevia)
Directions
In a pot over medium high heat, toast oats for three minutes, stirring frequently as they burn really easily, until slightly browned. Add water, almond milk, wheat bran, and 1 tablespoon of coconut flour and bring to a boil.
After boiling for 1 minute, reduce heat to simmer, whisk in coconut flour, and continue to simmer until desired consistency is reached. Add in sweetener, if desired, pour into a bowl, and top at will!
This one's got unsweetened coconut, bulk bin granola, and Better 'n pb on top.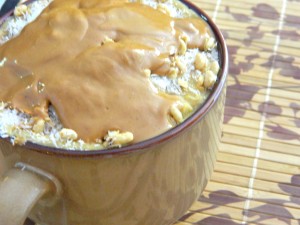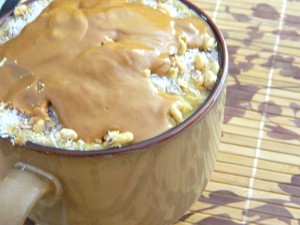 I am in love.
Oh, and check out my Christmas loot!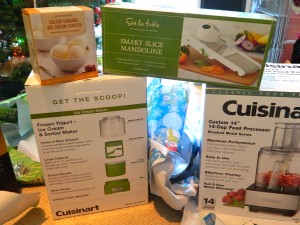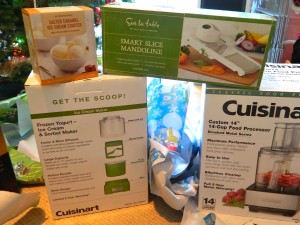 A Cuisinart food processor, ice cream maker, mandoline, and ice cream starter! And, look at our tree!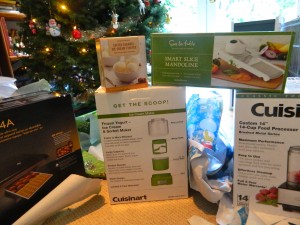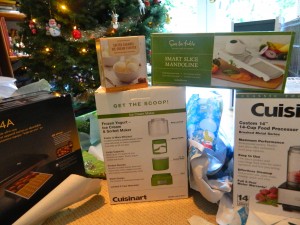 And the lovely folks at Larabar sent me some cappuccino bars to preview.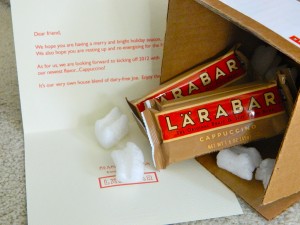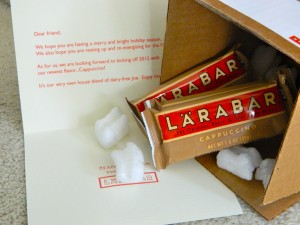 Pretty great Christmas, huh?
Happy holidays!
Enjoy!
-Kelly M.