Gather round! I have something important to share!
Don't click away. Pwease? I've got cool stuff to say. (Per usual…right?) And I'll even attempt humor. I know you love it when I do that.
I have been crushing on Lightlife products for years. Even before I became a veggie gal but was trying to reduce my meat intake, I still turned to Lightlife.
Now that I've been a vegetarian for over a year, I can't say I still find myself craving meat itself, but I'm always on the lookout for easy and scrumptious ways to get protein in mah belly. And trust me folks, Lightlife couldn't fit the bill any better.
Back in my time as a fledgling vegetarian and blogger, there was one particularly significant day I shall share. I was tentatively walking down the then-to-me foreign tofu section of the grocery store, haphazardly navigating the sea of mystery meatless meats. I was confused, hungry, and (at some particular products) slightly grossed out.
Do YOU know what textured vegetable protein is? Yeah. I didn't either. (But I do now! It's basically dehydrated soy flour. Not nearly as icky as it sounds.)
So there I was. Deer in the vegetarian headlights until I saw it. Yes… it. The one.
I saw a box that had a rather appetizing picture of buffalo wing-like things on it. The label mentioned these Smart Wings had 13 grams of protein, contained no cholesterol, and were non-GMO. Huh. This looks promising.
Recalling my rather exorbitant obsession with fondness for those boneless buffalo wings at Applebee's. (Cooooome on. You know exactly what I'm talking about.) I figured these vegetarian boneless buffalo wings were right up my alley. Plus, they are only 110 calories and 3 grams of fat per serving. Score!
But I haven't even gotten to the good part yet. (I know, right?) I took them home. I cooked them. I ate them. And they were amaaaaaazing. Serious finger licking ensued.
So that's how our story began! Whenever I need a quick, healthy, and super yummy fix, I undoubtedly turn to Lightlife's fantastic lineup of products.
A few weeks back, I was at this Memorial Day barbecue and there was not a single vegetarian present besides me. So I think to myself, "Great. This again. Good thing I love eating multiple cobs of corn and calling them dinner out of sheer lack of other meatless choices! Not." (Come on, my fellow special diet friends. We've all been there.)
But no! Get this: The hostess walks up to me with a package of none other than Lighlife Smart Dogs.  I could not have been more thrilled. Now was she a great hostess or what?
There was a bit of good-natured prodding at my "special" food, but it promptly stopped when one of the young children present quickly (and happily) devoured one of the Smart Dogs instead of, wait for it… meat. Or corn!
Bottom line? Lightlife knows what they are doing. If you haven't tried any of their wonderful products yet, I highly recommend that you do! Soon!
Oh, and I did promise I would attempt humor, so here goes:
Q: Why did the tofu cross the road?
A: To prove he wasn't chicken!
I do suppose that is enough of my yapping for one post. Shall we hear what the company has to say?
"It's no secret that meat-reduced diets are healthier for both you and the
environment. Research has shown that enjoying a meat-free meal can help control
diabetes, lower blood pressure, and lower your risk of cancer. It also reduces your
carbon footprint and puts less stress on the planet. The next time you're craving
meat, reach for one of Lightlife's meat alternatives – your taste buds won't notice the
difference, but your body will! Learn more about Lightlife on Facebook at http://
www.facebook.com/lightlife. Watch the video below to answer the question, "What
if Lightlife had a farm?""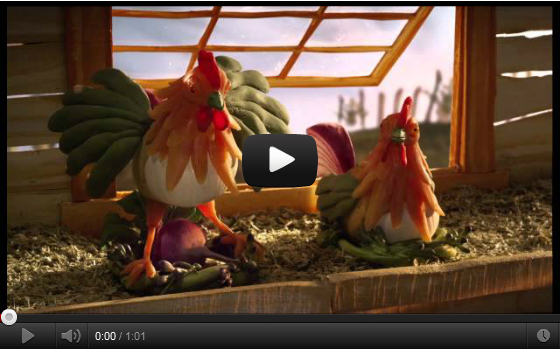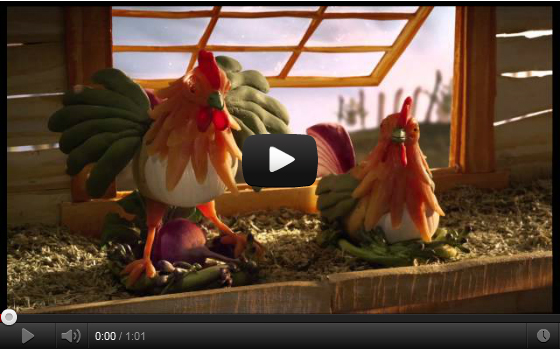 And that's it for today! I'll return with a regularly scheduled recipe soon. Peace out!
Enjoy!
-Kelly M.
*Disclaimer: I was compensated for this post, but that does not in any way shape or form alter my opinion of Lightlife and its products. All the opinions expressed were completely my own based on personal experience with Lightlife products.*