I think it's pretty obvious I miss bread.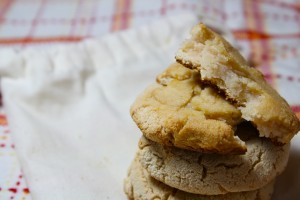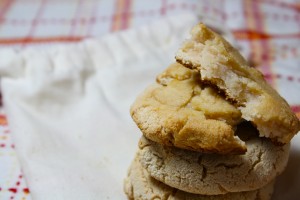 But first, I must thank you from the bottom of my heart. Your comments on my last post made me smile and touched my heart in one of the most beautiful ways. Thank you so much.
I really don't know how to properly thank you, but I'm going to try. So anyway, like I said, I miss bread.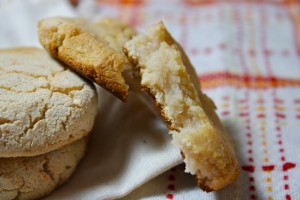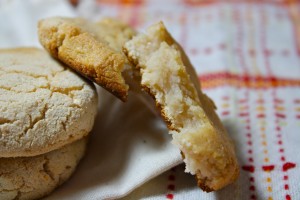 And if you are like I was, you eat it pretty regularly.
I was, what you would call, a carboholic. Bread, biscuits, rice, biscuits, grains, biscuits…biscuits.
I like biscuits. Did I mention that? Yes?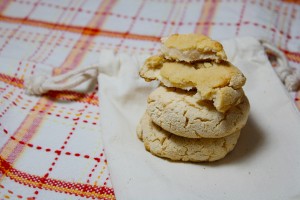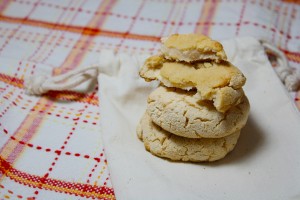 Well I do.
So being biscuit-less for one more day just wasn't going to work for me.
And if you want to cut down on your carb intake but still want to inhale biscuits like there's no tomorrow, then I've got you covered.
You can eat this entire recipe, yes, the entire recipe for only 200 calories.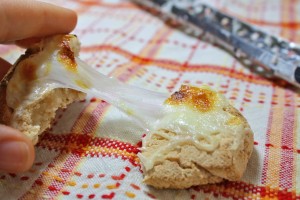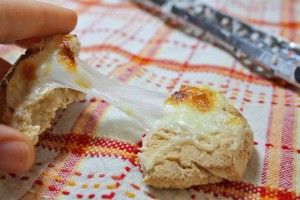 Of course, you can sub whole eggs and oil if you want a higher cal/fat recipe, but since I've been trying to lose weight, and I like big portions of delicious stuff, I make it as written.
And they are so unbelievably delicious. 
These biscuits are soft, comforting, and buttery, which is weird because they have no oil or butter in them. 
So this is my way of thanking you.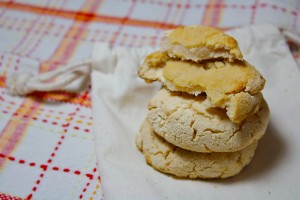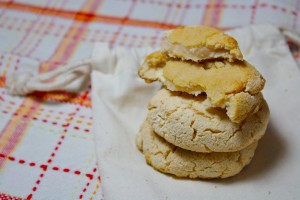 Is it working?
Nutritional Comparison:
Serving: 5 biscuits
Calories: 850
Fat: 35g
vs.
My Grain Free Biscuits:
Serving: 5 biscuits
Calories: 200
Fat: ~6.7
Grain Free Biscuits (Low Carb, Vegan, Gluten Free, Soy Free, Low Calorie, Low Fat)
My favorite ways to eat these are either spread with jam and/or peanut butter, or with some Earth Balance. Obviously, they don't taste exactly like Pillsbury, but they are a heck of a lot healthier, and I think they taste fantastic in their own way.
Makes about 5 (can make more or less depending on how big you want them)
Ingredients
1/3c. coconut flour
4 eggs, or 2 tablespoon of egg replacer mixed with 1/2 cup of water
1/3 cup applesauce, or oil, or a mixture
1/2 teaspoon of baking powder
dash salt
1 tablespoon of minced garlic, see note below
***Note: The minced garlic IS optional, so if you can't stand the taste of garlic, leave it out. I have a feeling that the flavor will be lacking, though, and I can't vouch for if you will like the flavor of these biscuits if you leave the garlic out. If you just don't like garlic, I would suggest adding another herb or spice to give it a flavor you do like. You can also use the cheese variation below.*** 
Directions
Preheat oven 400F
Mix all ingredients together very well. Don't worry if the batter looks too dry. Roll the dough into desired amount and sized balls, squish to desired uniform thickness, place on a greased baking sheet, and repeat with the remaining dough. Now spritz or brush the dough with your favorite fat (I used coconut oil). Bake in the oven at 400F for 15-20 minutes, watching closely as oven temperatures differ greatly. I had to bake a little bit longer, but my oven is old and wonky.
Let cool, top as you like, and eat!!!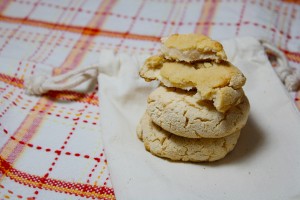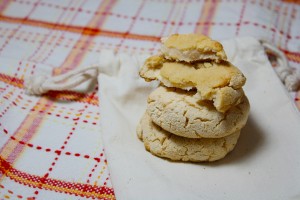 So naturally, I had to kick it up a notch, and add cheese. Cheese makes everything better.
Grain Free Cheesy Biscuits
Ingredients
1 batch of grain free biscuits, baked and cooled slightly (see above)
desired amount of your favorite cheese, grated (I use Jarlsberg)
Directions
Preheat broiler.
Put as much of your favorite cheese as you like on top of the slightly cooled biscuits. I used about 2 tablespoons of cheese each.
Stick them on a baking sheet, and put it under the broiler for about 30 seconds to a minute, watching very closely as they burn very easily.
Now, don't these look a million times more exciting?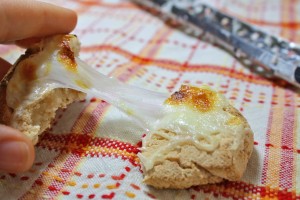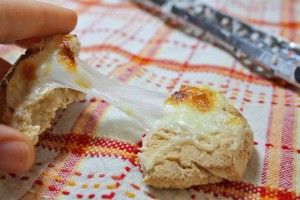 Look at that cheese streeeeeetch!
Okay, you're getting hungry and I won't keep you anymore.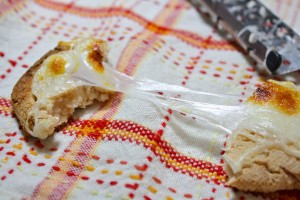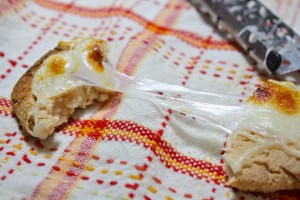 Go make these.
Enjoy!
-Kelly M.