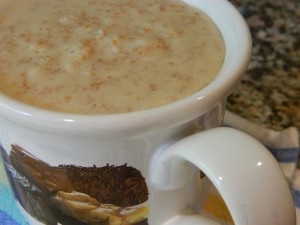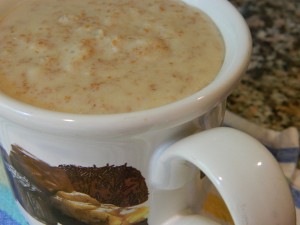 Always have, always will.
Ashely like oatmeal. And if Ashley likes it, then it's obviously good.
But why do serving sizes have to be so small? I want a nice big bowl of yummy oats in the morning without enough calories to sink a ship. Is that too much to ask?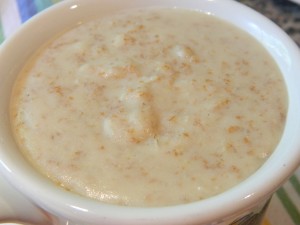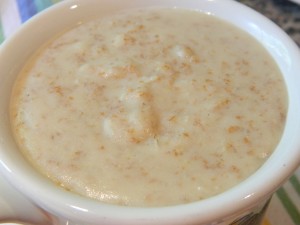 I don't think so.
So after months and months of oatmeal breakfast trial, I bring you the perfect bowl.
Our magical serving size increasing ingredients? Coconut flour and wheat bran.
Coconut flour is so absorbent that it makes the oats thick, hearty, and delicious all while  creating a huge potion without a lot of calories.
Wheat bran is also adds volume and texture for minimal caloric impact, as well.
If you already ate breakfast, be prepared to make it again.
But it's all good. Remember, this is healthy.
Bottomless Stovetop Oats (Low Calorie, Vegan) 
This makes a ginormous serving (about 2 cups!) for only around 130 calories. If you want a more substantial breakfast, just make an even larger serving and/or go crazy wit toppings. You're so worth it.
Isngredients
1T+2t coconut flour
3T wheat bran (use oat bran for gluten free, but will not be as low cal)
1/4c. oats (rolled or insant both work great, use gluten free oats for gluten free)
1c. unsweetend almond milk (or milk of choice)
1c. water
additional add-ins or sweeteners of choice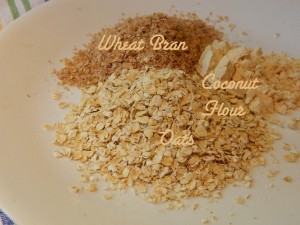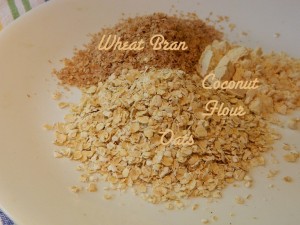 Put the oats, wheat bran and 1T coconut flour in a pot over medium high heat.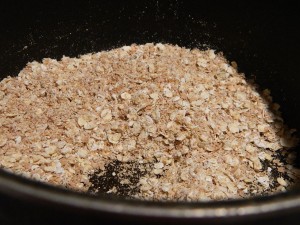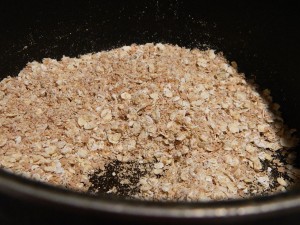 Cook until slightly browned, about a minute.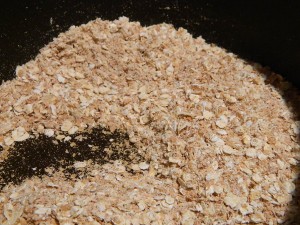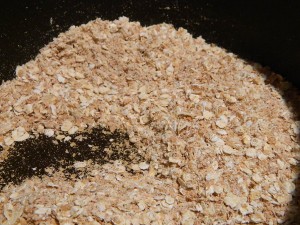 Now add your almond milk and water…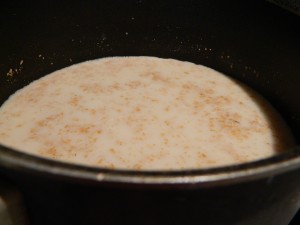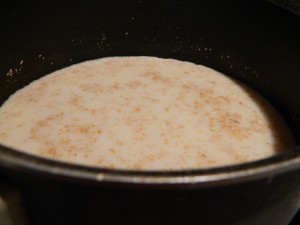 … and bring it to a boil over high heat. Once boiling, give it a stir and add remaining 2t of coconut flour. Keep stirring until thick.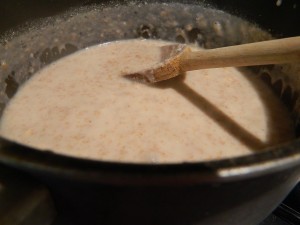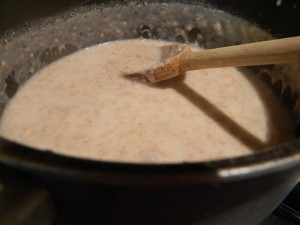 Don't burn your tongue.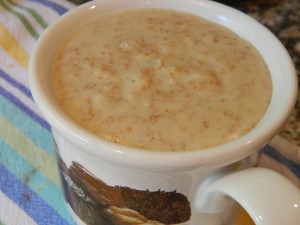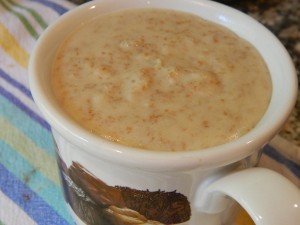 I sweeten with a packet of Nunaturals stevia and go to town.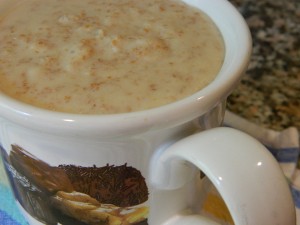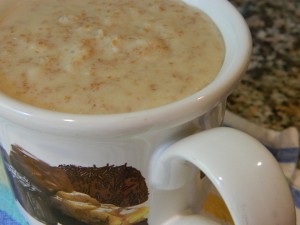 Enjoy!
-Kelly M.
P.S. Like the pics in this post? (Thanks.) I just got a new camera!