It's amazing how some of the most ridiculously delicious foods are the most ridiculously unphotogenic.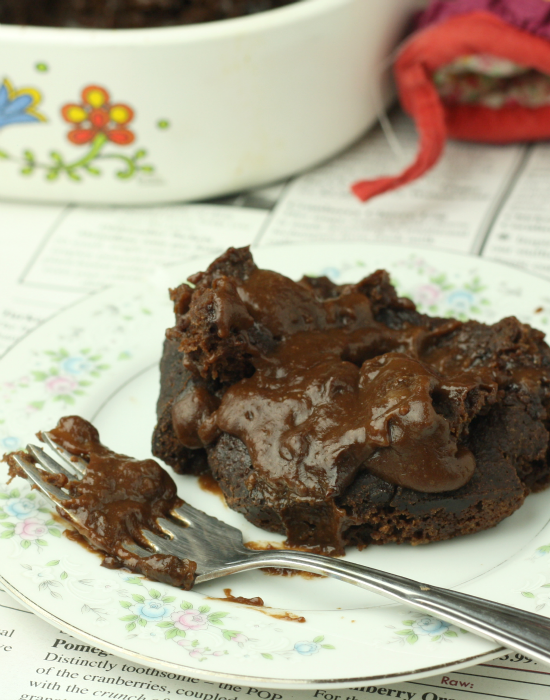 I tried. I really did.
Apparently gooey + chocolate + pudding = insanely fun to eat/not as fun to photograph. As long as you're not one of those people who have the audacity to take pictures of food before they eat it, you're fine.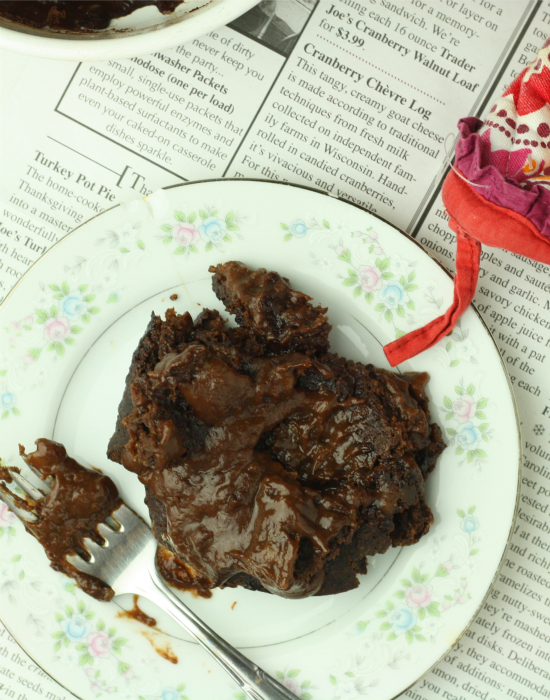 Oh. Wait.
I say this as I'm holding a camer… never mind. Let's get back to that insanely delicious part.
Once upon time there was a beautiful girl who had recently emerged from the dark ages (i.e. discovered/began hoarding the Food Network). There was this pretty blonde lady who was making a chocolate pudding cake in the magic talking television box.
Hmm. Pretty. Chocolate. Cake. This all sounds rather promising.
Now of course there was severe destruct-, I mean, some re-imagination of the recipe done by my extremely adorable 13 year old self. Cocoa powder is totally interchangeable with cocoa mix, right? Right?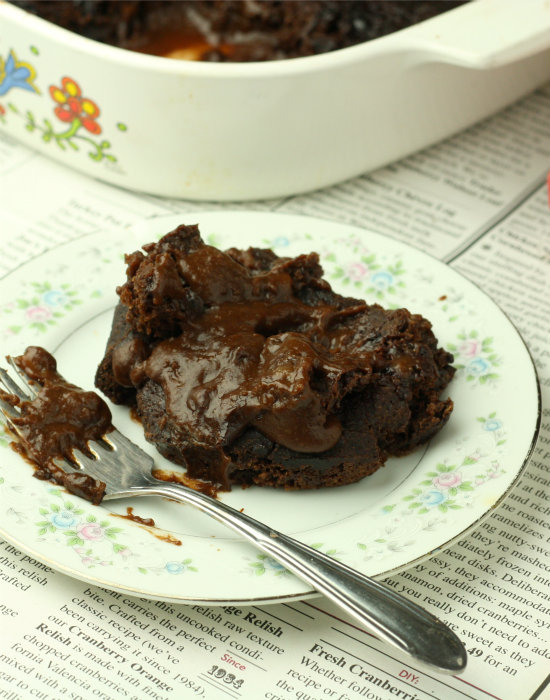 I'm sure that's a silence of affirmation. After all, I am a teenager and teenagers know everything all the time always.
Therefore when I tell you how spectacular this cake is, you have to believe me. It's sweet but not too sweet, perfectly chocolatey, with this pudding cakey texture that is simply amazing. The cake is soft yet sturdy, and, in the baking process, it manages to make its own wonderful chocolate caramel-like sauce that just oozes rainbows and smiles and unicorns.
You're on board. I can tell.
Stir together all the ingredients so they get nice and friendly.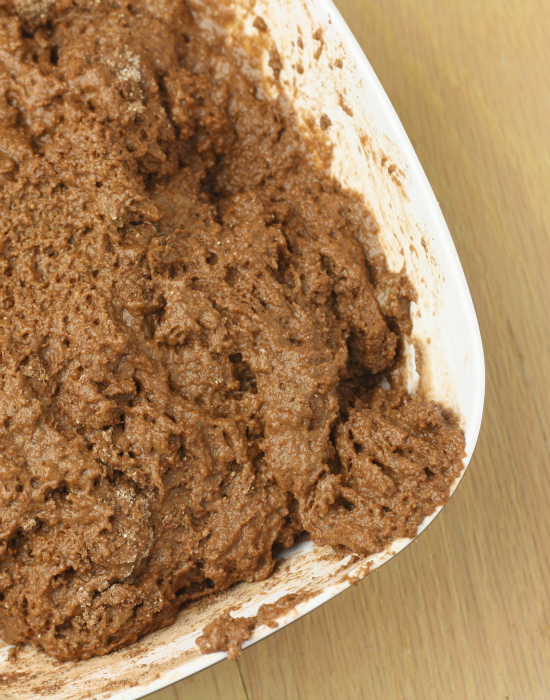 Butter up the baking dish and spread out the batter all smooth like.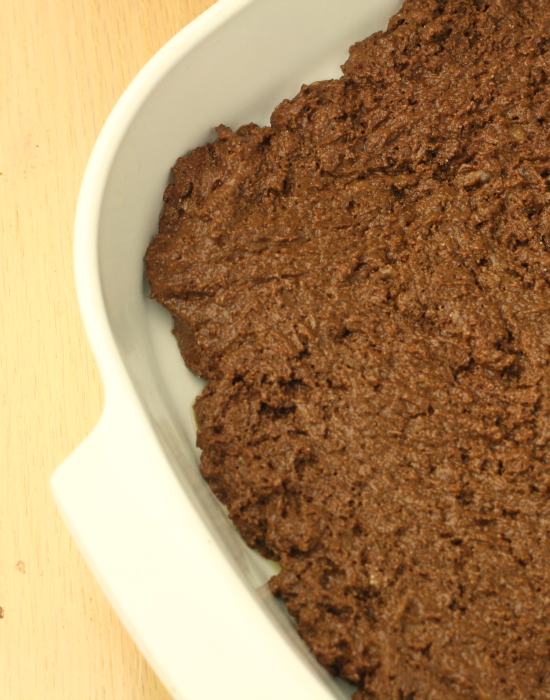 Now get your spoonfuls of sugar and mix 'em all up. Sprinkle evenly over your cake. Extra points awarded for (attempted) action shots.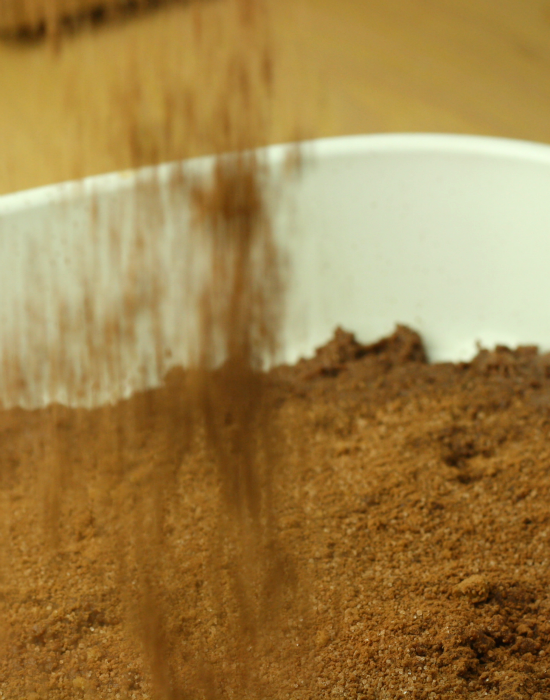 This is where we get funky. Take a vat of hot water and just dump it all over everything. I know it will look moderately swampy, but that's okay. Remember: it's always swampiest before the dawn.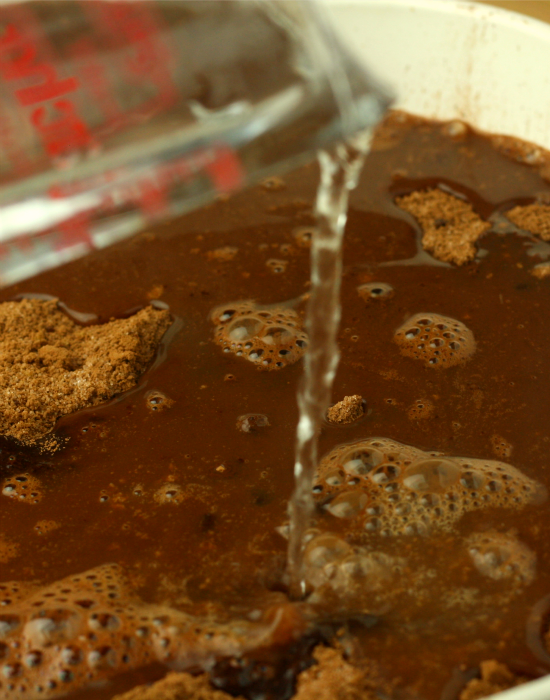 Behold the dawn. Dawn tastes like cake. Really, really awesome cake.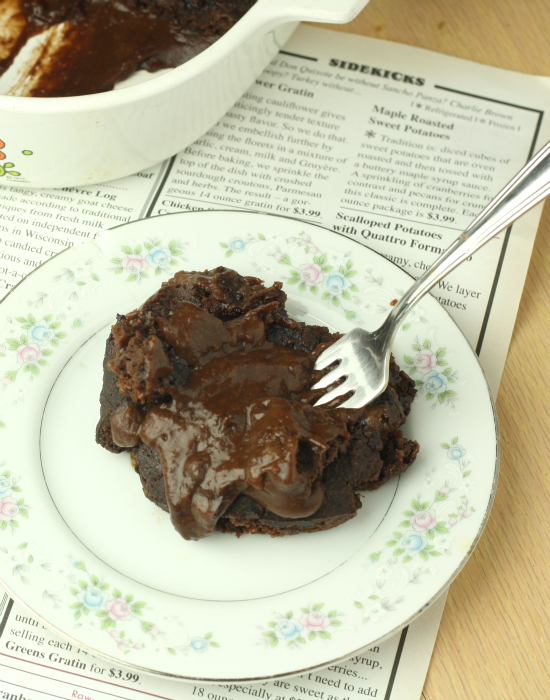 You May Also Like:
{ 7 comments }