We have a new regular in my house!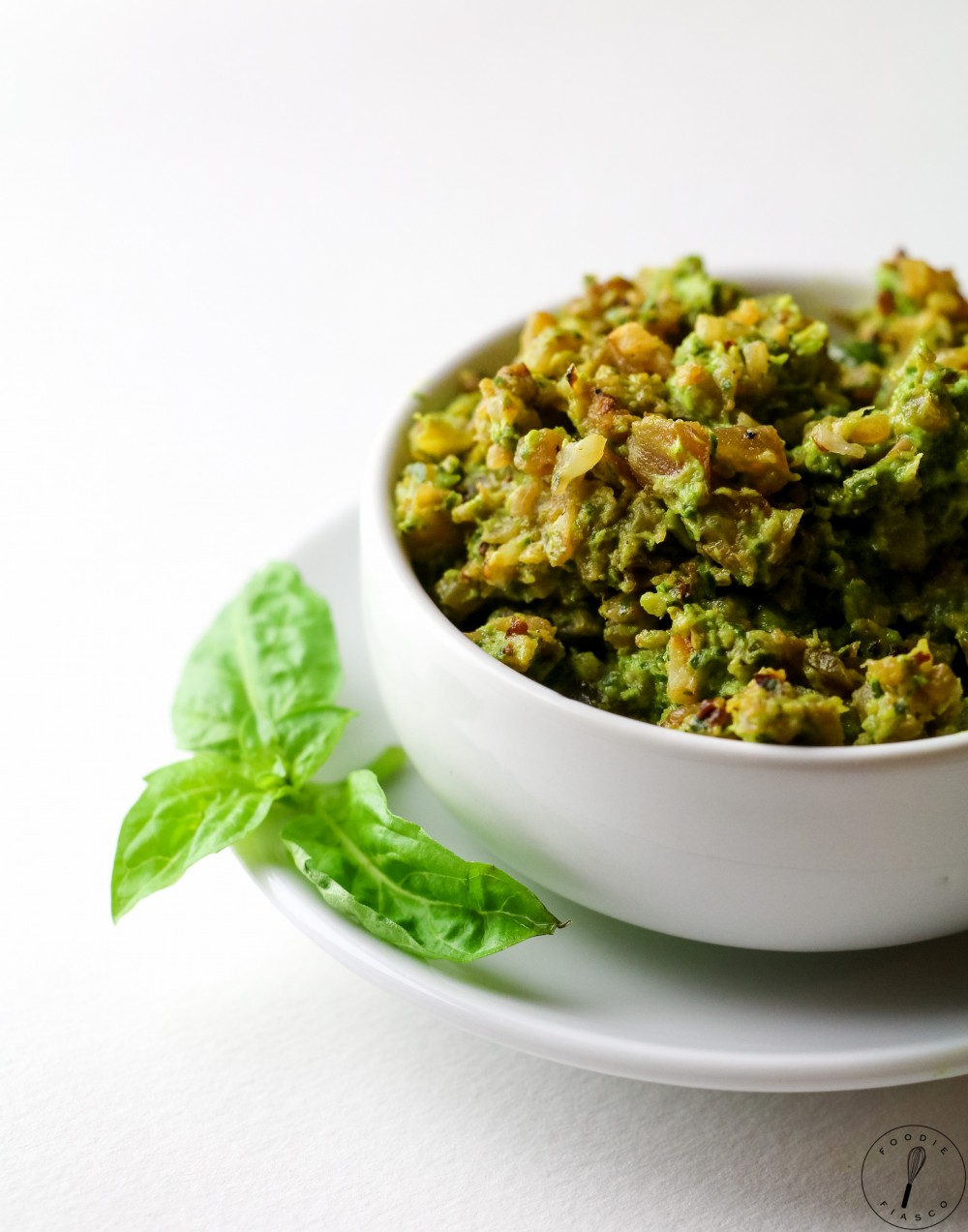 This dish is a fun one. It's elegant yet utterly practical. It shines by pairing that wow factor with an unassumingly dependability.
It's the gem nestled at the bottom of a menu at a trendy, upscale splurge restaurant (one of those $$$$ on Yelp), a consolation vegetable dish relegated to the 'unfortunate' herbivores who happened to be dragged along. Well.
Are they in for a treat.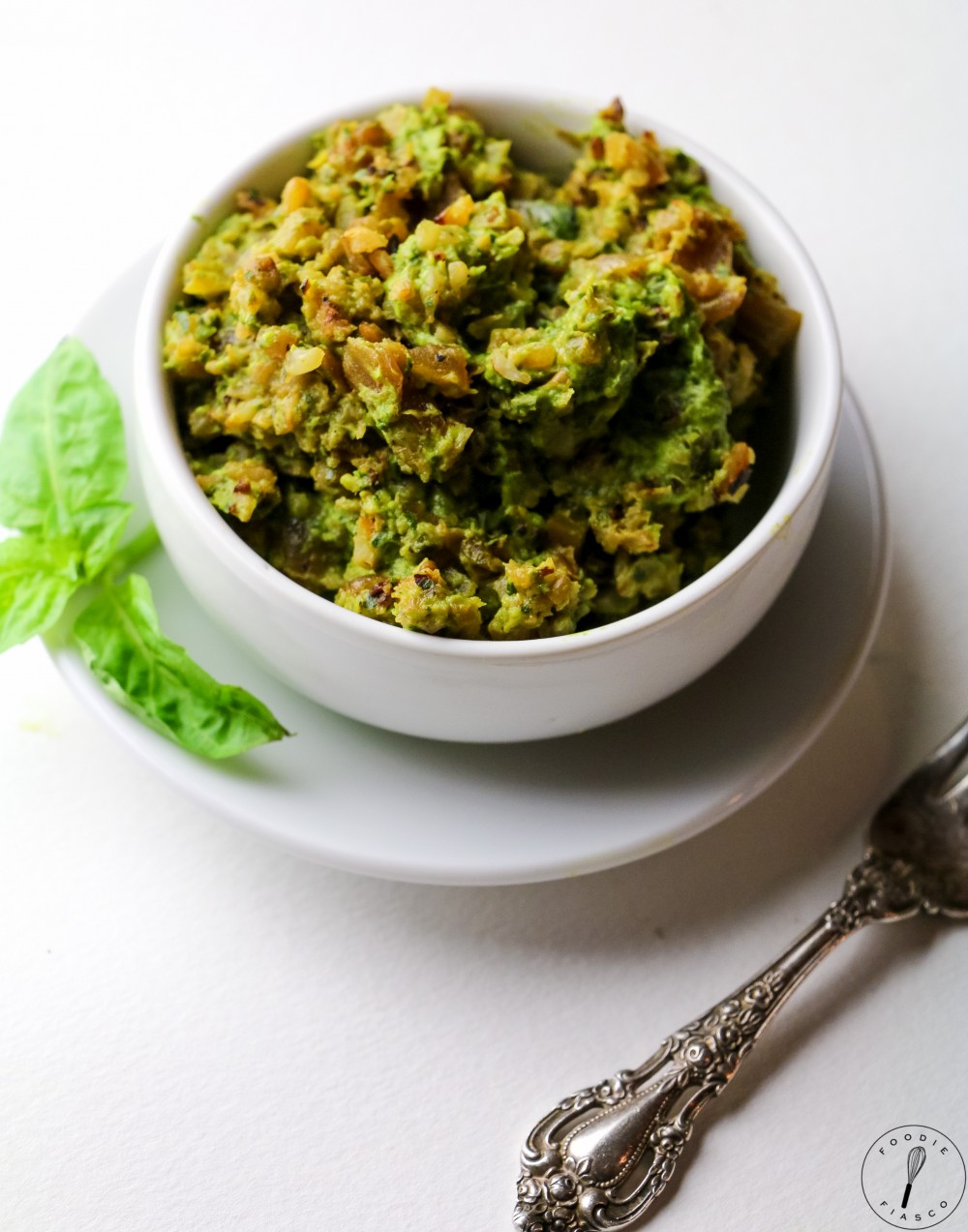 Beyond the passion project of my baking addiction that drives the dessert recipes that make up the majority of this blog, I need to have some quick, veggie-heavy delicious meals in my back pocket.
Because when dinnertimes rolls around for my mom and me, Trader Joe's(be still my beating heart) frozen meals should only be eaten so many times a week.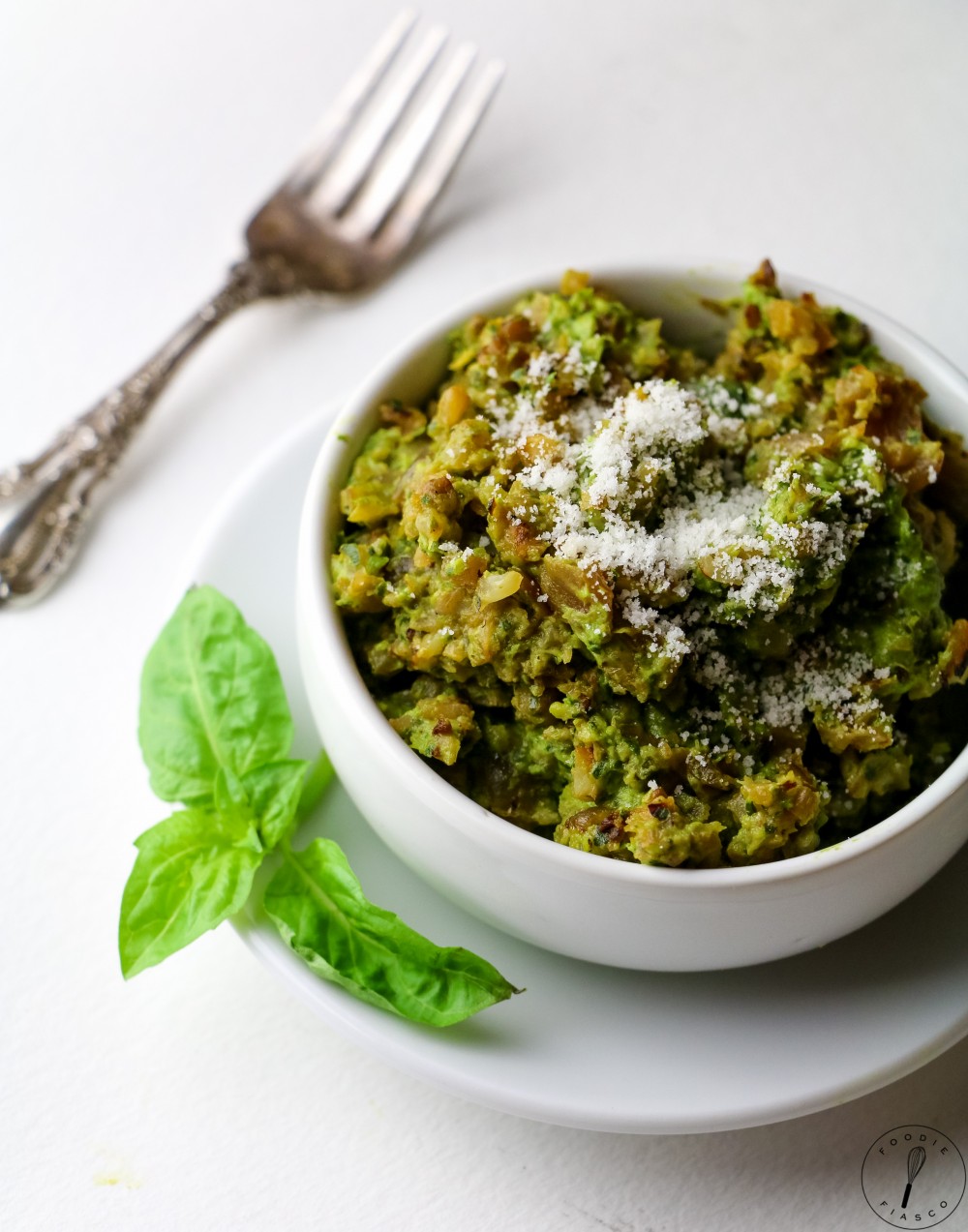 I've been having my own share of health challenges, so the time I can spend on my feet in the kitchen is pretty limited. This usually means sacrificing delicious nutritious whole food meals, so recipes like this make all the difference!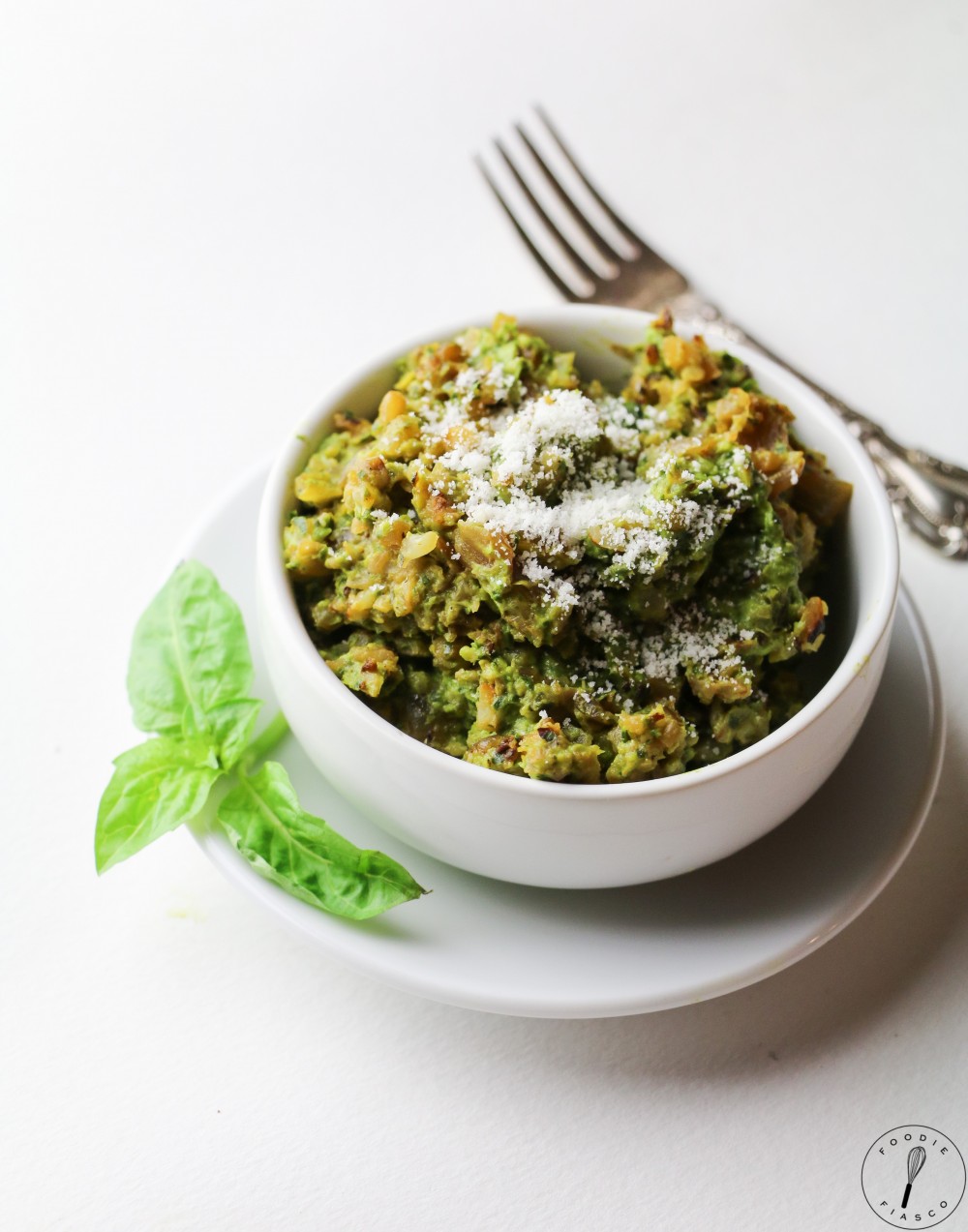 I have two very powerful testimonies to provide for this recipe:
My mom ACTUALLY ATE IT. And SMILED. AFTER EATING A VEGETABLE. SHE ENJOYED EATING A VEGETABLE. If this isn't sorcery, I don't know what is
My beloved Christine came over while I was testing the recipe and I gave her a bowl of this to hold and smile so I could take a picture of a human (and a beautiful one at that!) enjoying one of my recipes. We were going to do the shoot outside, so I brought her the bowl on my terrace, went inside to get my cameras/any props I'd need/etc, and when I came back… it was gone.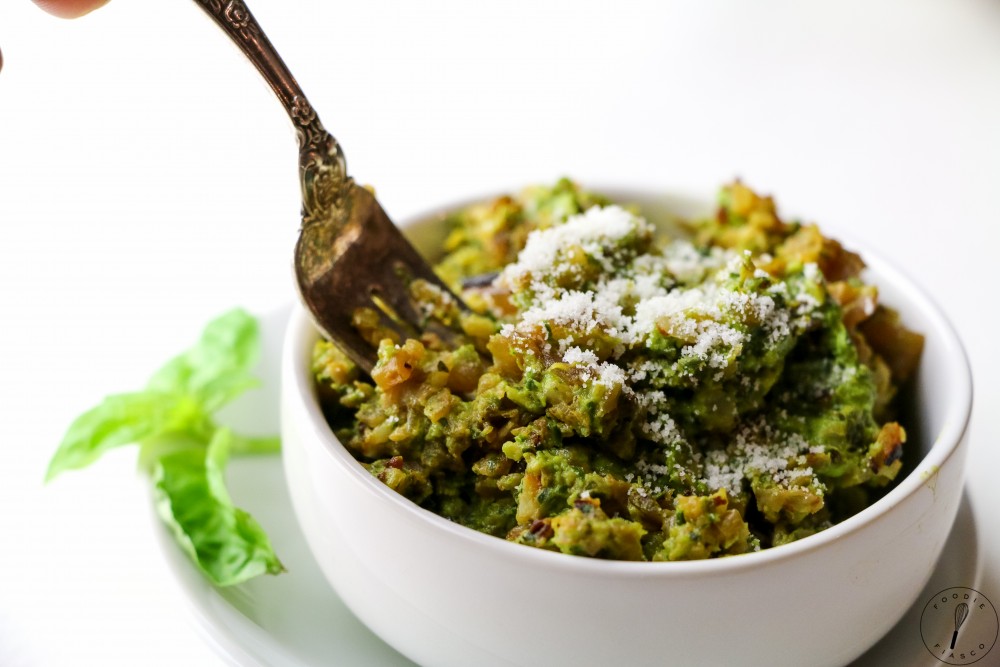 "It's not my fault. Actually, it's yours."
"Why?"
"Because it was delicious! I had to finish it…"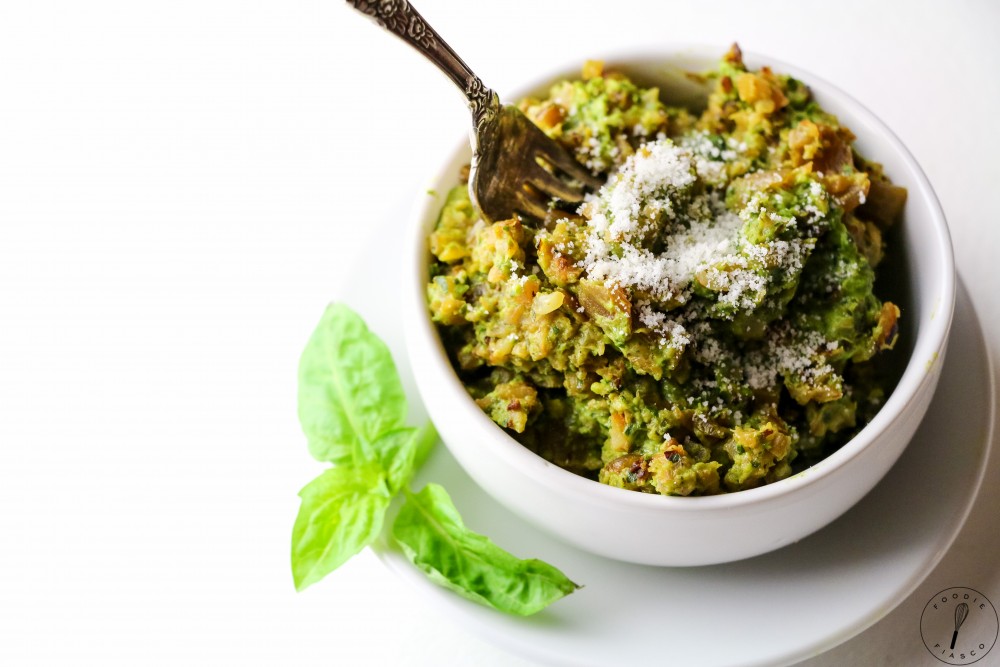 "…for science."
Can't argue with that.
I do have a picture of her holding the bowl and smiling, but I managed to misplace it. Leave it to me to lose a digital file.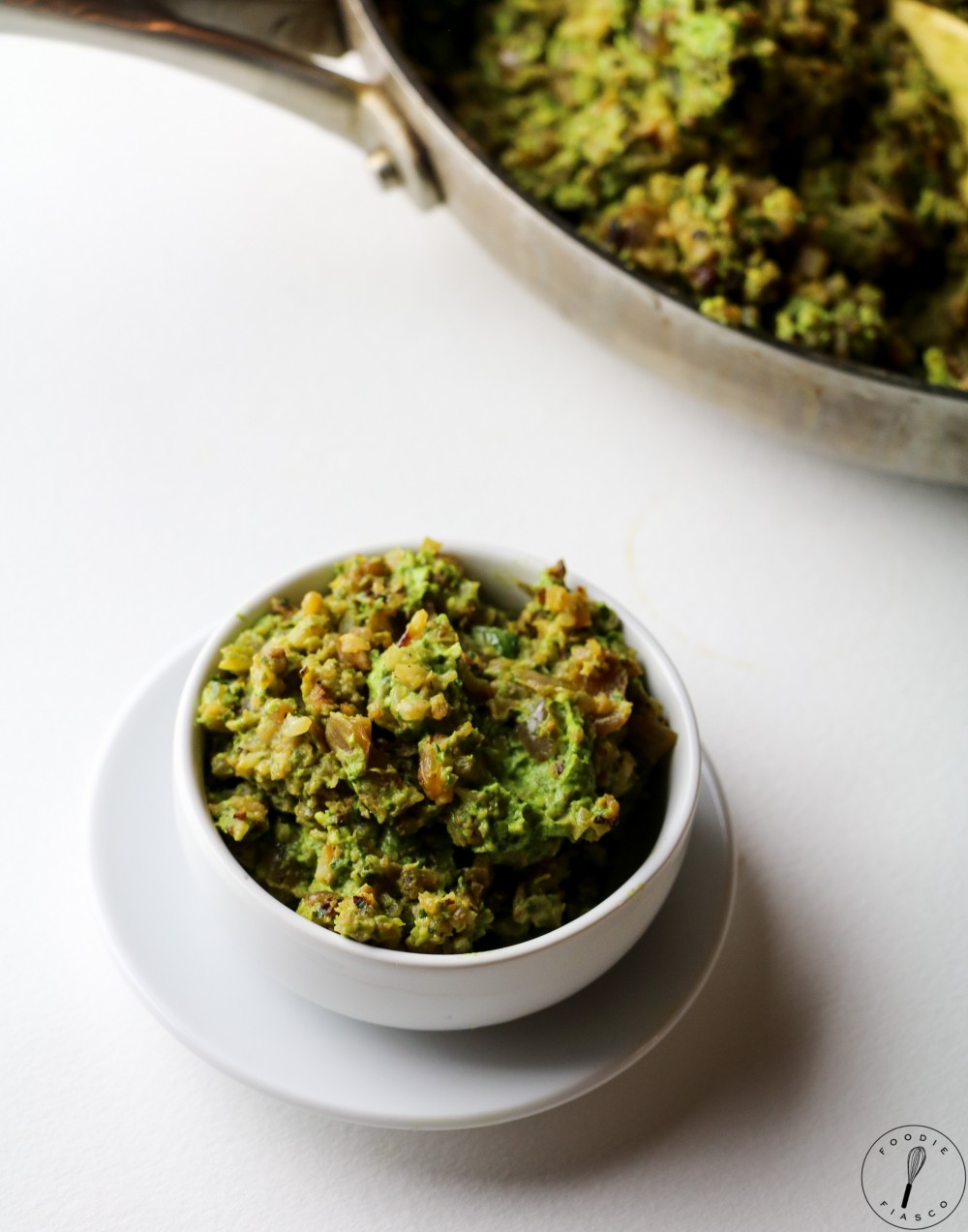 I got the old band back together in terms of components for this recipe. I'm always looking for reasons to whip up my oldie-but-goodie oil-free avocado pesto.
In terms of the low carb "rice",  this recipes relies on my cauliflower risotto method, which I recently fell in love with again after a criminally long cauliflower rice drought.
But no more of that. I'm back in style.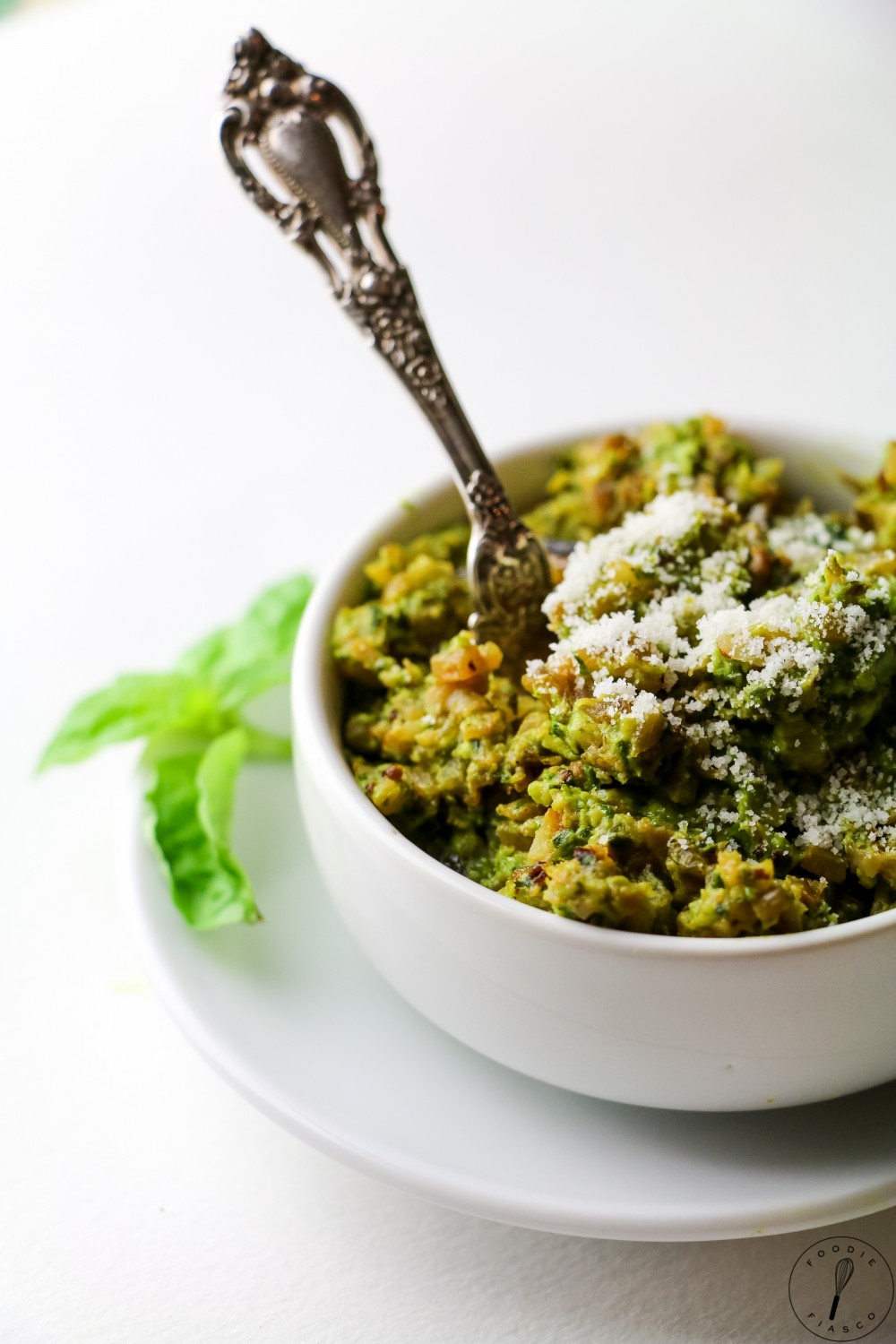 One thing to note though! When making the cauliflower, make sure all of the broth is completely absorbed before the "rice" goes anywhere near the pesto. Soggy pesto is for the birds.
Keep cooking until the cauliflower is somewhat browned. Like so: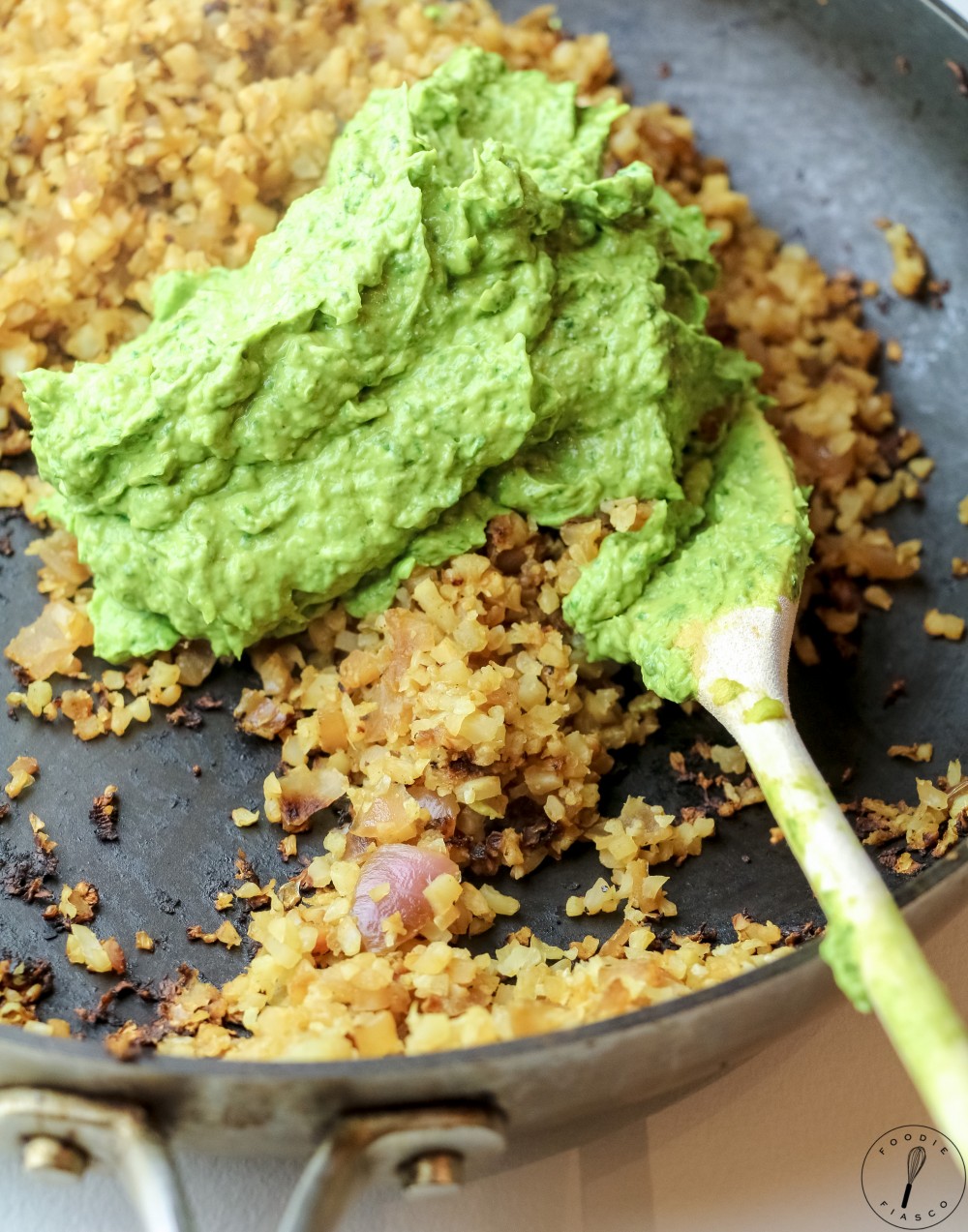 This will maximize a slightly caramelized (think: the glory of caramelized onions) flavor in the cauliflower.
Also it helps keep the integrity of the rice-like texture once you stir in the pesto. Highly recommended.