This is an easy sell.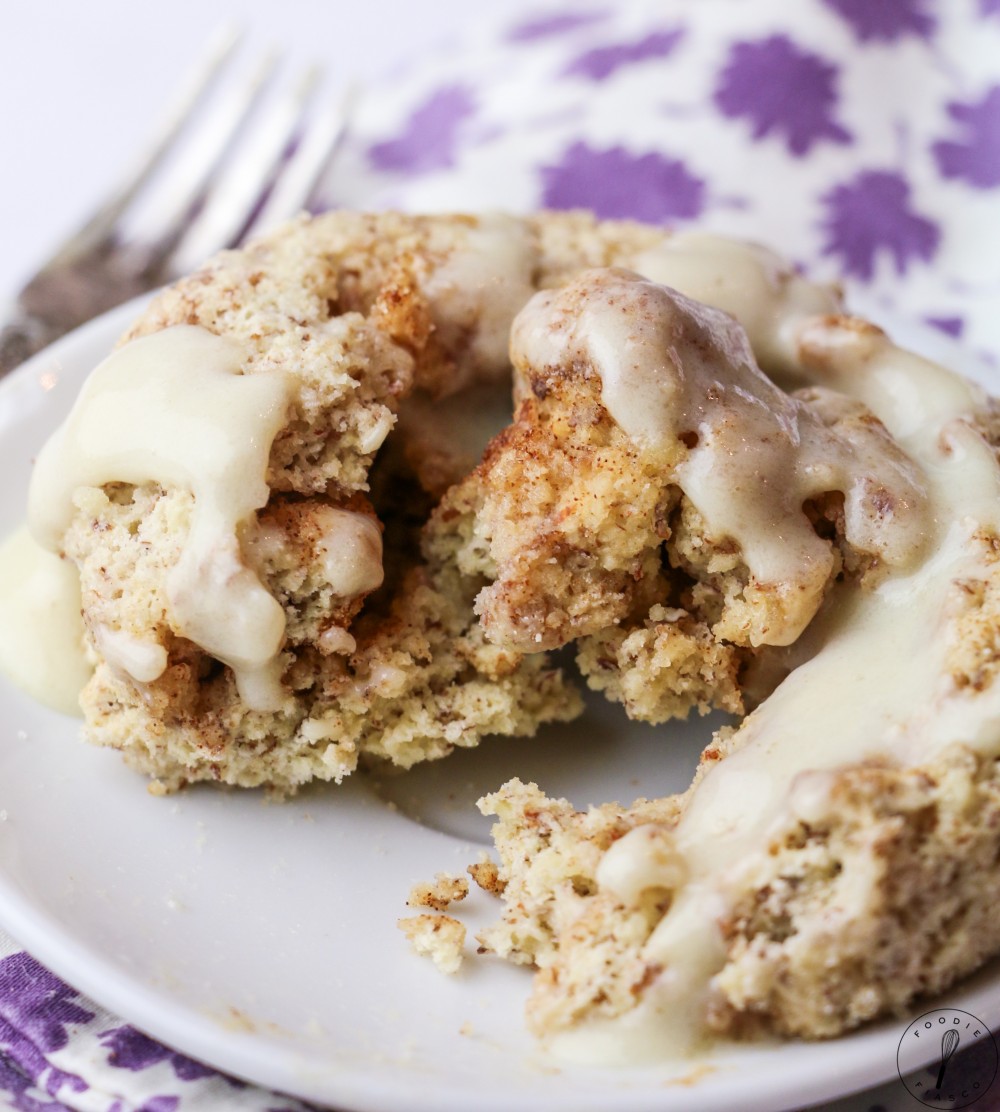 There is no convincing involved when explaining the necessity of an on-demand cinnamon bun. There is no time a day that would not benefit from something so decadent/healthy/easy/all around fabulous.
It's the morning and you're craving a warm, fresh baked good right out of the oven. But it's a big day so you need something substantial with a hit of protein. And, if you're anything like me, you may not be the poster child of a morning person and don't have the time for a breakfast making extravaganza without running later than you already are. But maybe that's just me.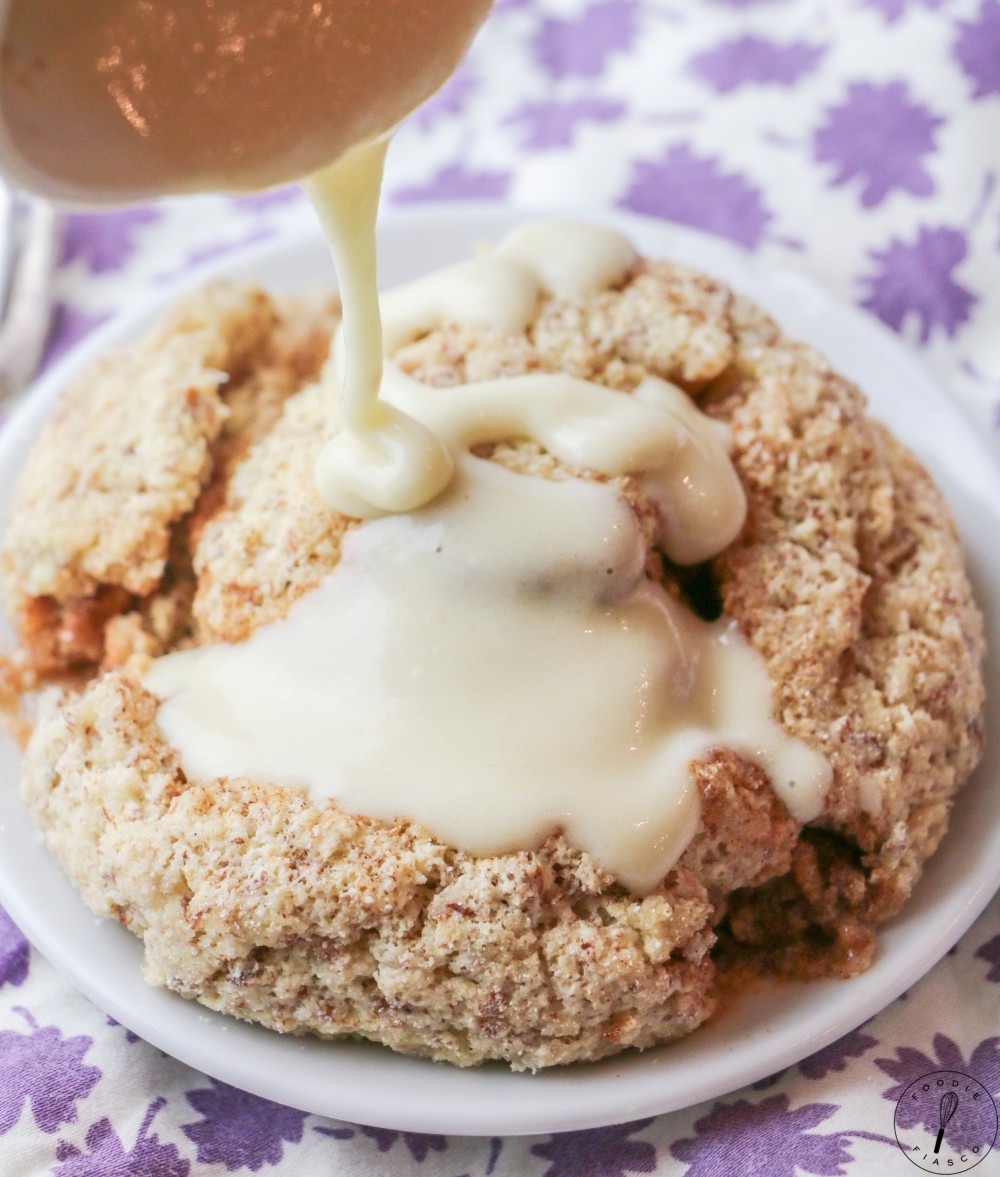 It's a few hours after a light dinner (prime midnight snack time, as everyone knows) and you're raiding every nook of your kitchen. Ice cream? You're feeling indulgent, so maybe go all out and make brownies?
As someone who is not infrequently in this situation, I'll let you in on what I've learned. A fresh cinnamon roll made specially for you? Always the answer.
Be it a decadent breakfast, an inexplicably nutritious dessert, or simply a spectacular snack, this cinnamon bun is about to be an excellent friend of yours.
I'm honored to introduce you.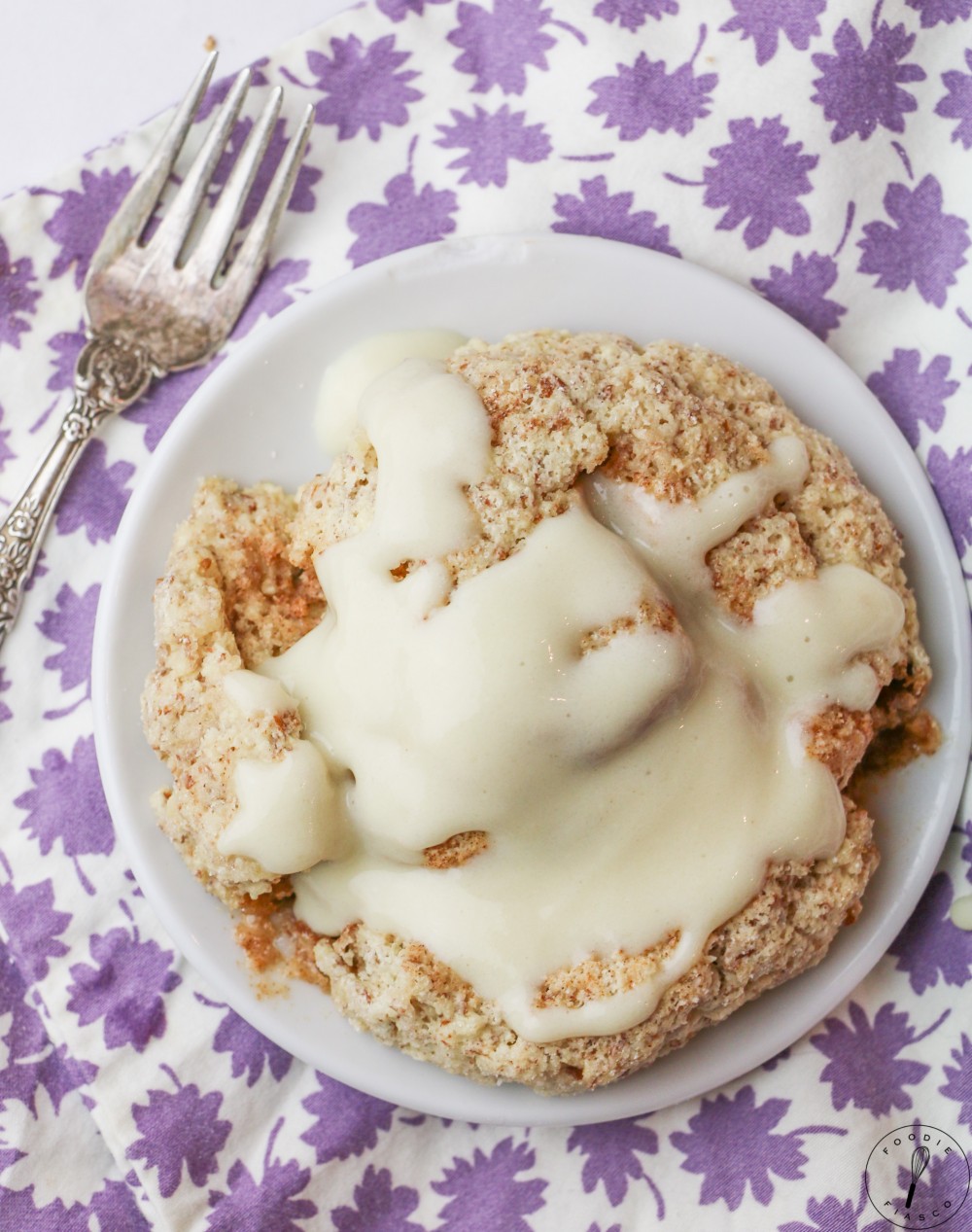 First off, this thing is huge. It's legit almost the size of my hand. Plus the whole thing is under 200 calories with only 3g of net carbs. And it packs 18g of protein!!
I know protein powder is not the ingredient of choice for some of you, but I would never want you to go cinnamon bun-less, so allow me to direct you to my beloved wheat version. I basically lived on that recipe before living la vida low carb, so it's about time that I made a low carb protein version.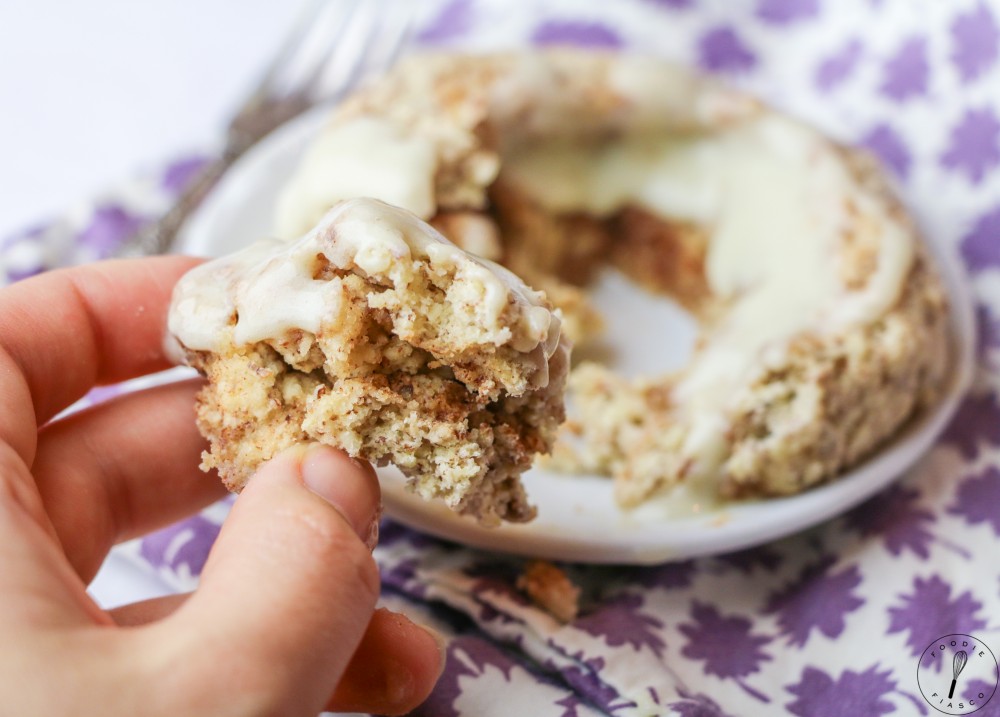 This cinnamon-studded beauty is crazy easy to make. All you do is stir together the dough ingredients, flatten it into a rectangle, sprinkle with cinnamon sugar, and roll it up.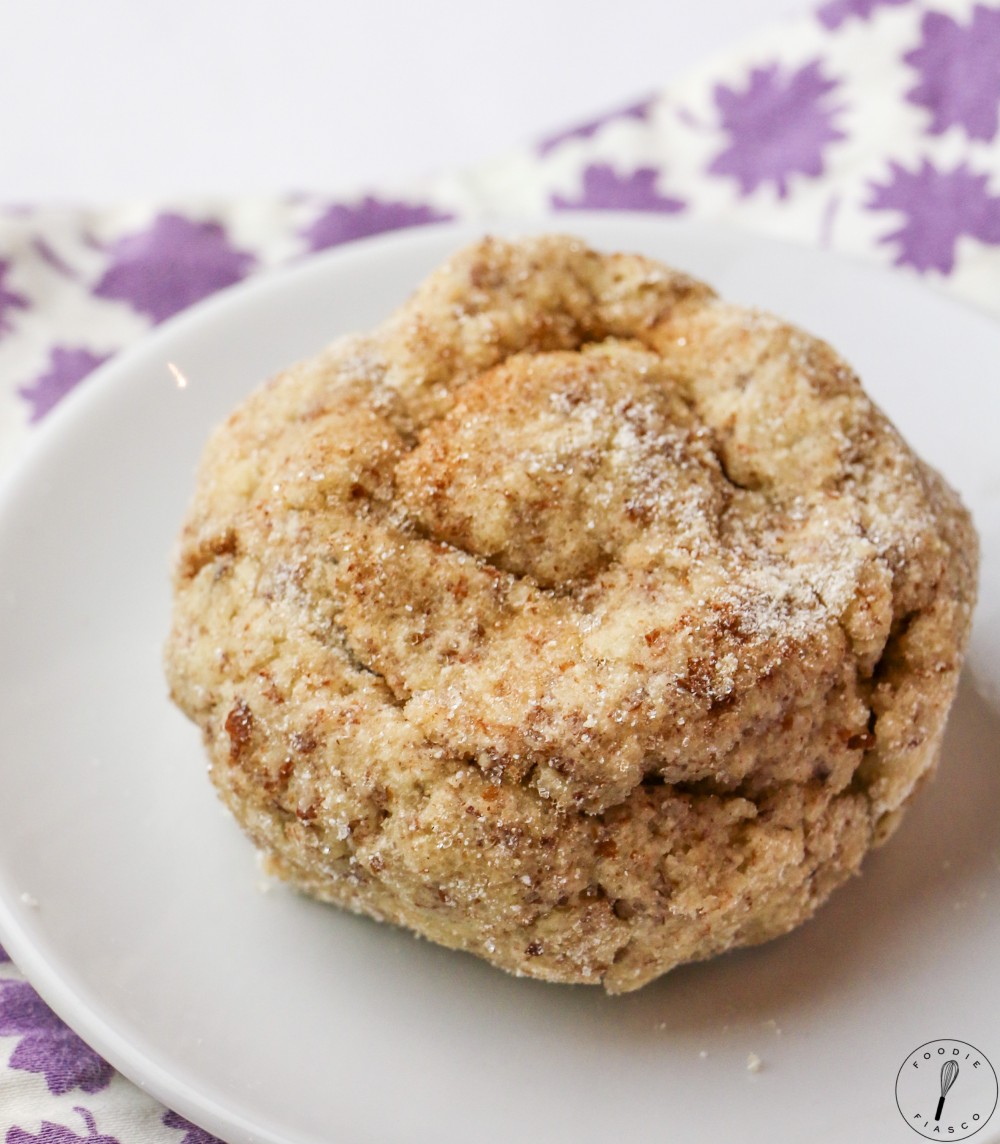 Then bake! Or in my case, microwave! Whichever you prefer! Yay options!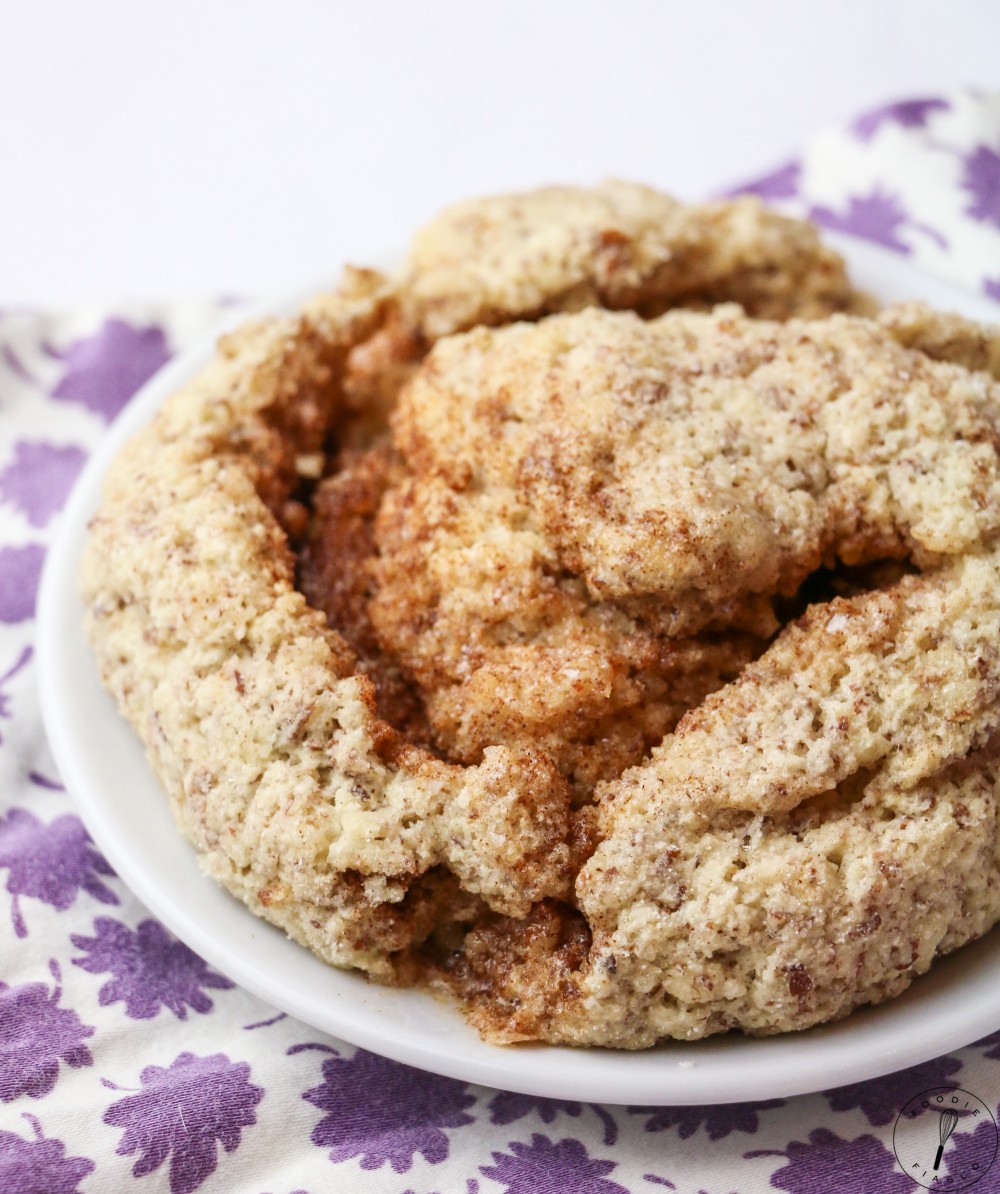 What is the magical-looking glaze on top, you ask? The one I'm using to attempt action shots?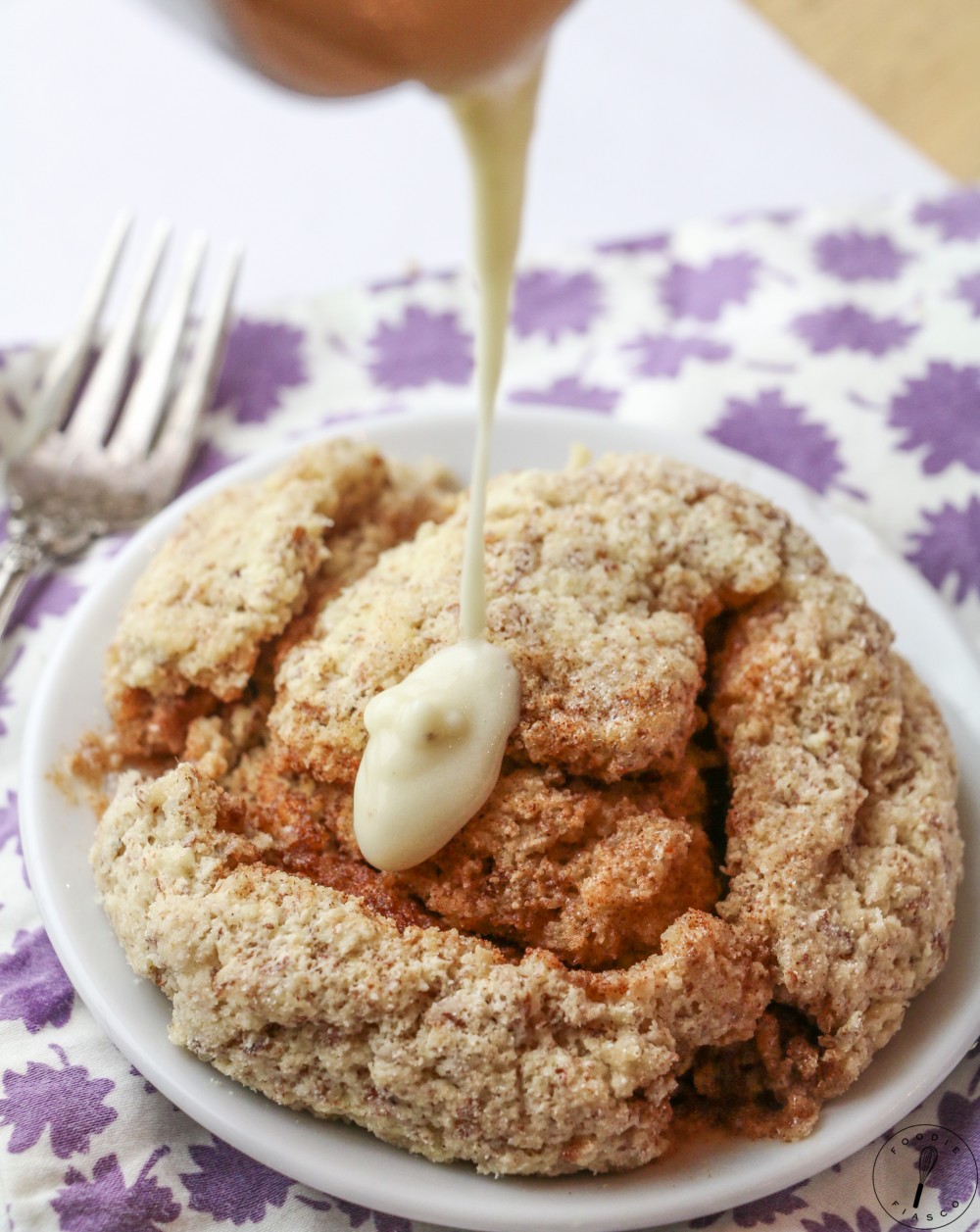 I'm glad you asked.
For a traditional version glaze, whisk together 1 tablespoon powdered sugar with a smidgen of almond milk (1/2 teaspoon or so). Or, for the protein version I used in these photos, 1 tablespoon protein powder plus 1 -2 teaspoons almond milk. Do whatever works for you! Because everyone needs this in their life.